5 ideas for successful ice cream shops. The best tips
If we want to start an ice cream business or simply improve the one we have, you are probably wondering, will I be successful? Congratulations! We will present you with the best ideas for ice-cream shops, which will make you live an exciting experience.
Imagine now that you want to invite someone special to a place where they can taste a variety of flavors. You think of all the options in town and from your vision there are many places that do not meet your expectations.
It could happen that the chosen place does not have the best atmosphere, the best attention or your favorite flavor, a total disappointment! This would be an unpleasant experience.
Well, going to an ice cream parlor is an activity of emotion, relaxation and fun with flavor. Ideal to live exciting moments with our special people. If the ice cream shop is your business, you should apply some tips to make your ice cream a success. Let's start!
What will you find in this article?
5 ideas for successful and fun ice cream shops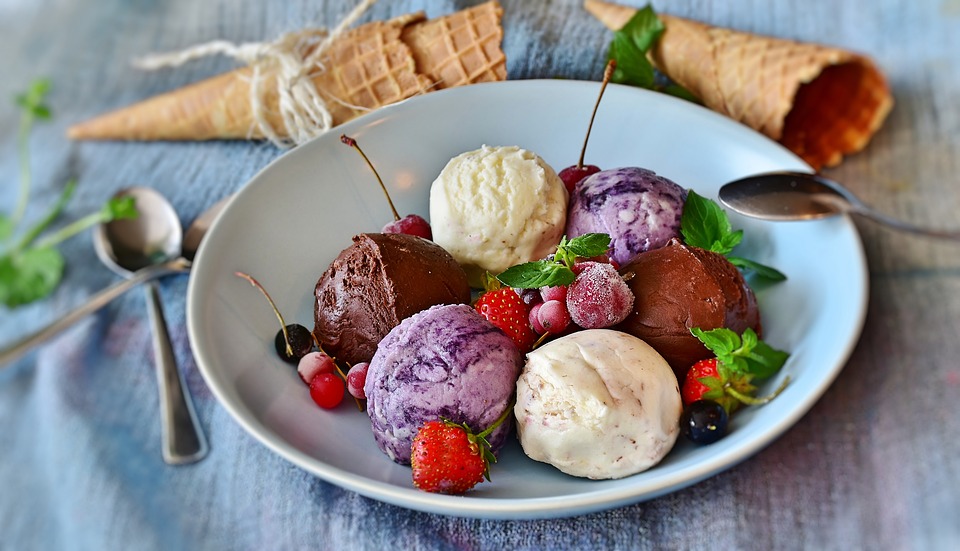 Next, we will show you some great ideas for ice cream shops, either to start one or to apply it to the one you already have:
Diversity of flavors
It is essential to have different flavors to cover the various tastes of customers. If we ask ourselves, what are people looking for in an ice cream shop? The obvious answer would be: to enjoy a good taste. It is very unpleasant not to find the taste we want or that we love.
Make sure you offer a wide menu to conquer the most demanding users. In every business, creativity plays a very important role. Therefore, a good proposal would be to create original flavors that are little known, but that delight the users' palate.
With this option our customers would have the opportunity to live a unique and different experience. Also, you can offer healthy and nutritious ice cream with a pleasant texture and unbeatable taste.
These attributes will make your ice cream parlor a different place because of its excellence and variety, reaching more people.
Excellent value for money
The ideal is not only to hook for a corporate image, but, for the quality of the product that is offered. The mission is that the person who tastes those ice creams and decides to return to the ice cream shop, and even invite other people to taste the unique flavors of that place.
We suggest you use natural ingredients that, in addition to offering handmade flavors contribute to the health of the customer. The hygiene of the place is extremely important for the quality of the service to offer.
It is essential that the integrity of the product is not compromised by the need to offer competitive prices. A balance must be sought between expenditure on resources and the price that the product will have. Although it is difficult to reach this level, it is not impossible.
We suggest you start with resources you can cover without much effort to focus on the product (ice cream flavor). This way, you will be able to conquer the niche and then grow little by little, but safely.
Cozy and attractive atmosphere
First, the location of the ice cream shop must be easily accessible so that customers can find you effortlessly. Generally, a place in the city center or on the beach is recommended.
If you don't have premises, you should try to get them, but inexpensively, remember that this cost has an impact on the final price. One idea can be to locate a small place, decorate it simply but pleasantly, and place tables and chairs outdoors. Many cafes use this method and are well accepted
If your budget is tight, design an ice cream cart with a vintage or modern style. The important thing is that you are located in a strategic place where you can make your ice cream known. Then, as the business grows, you will expand your scenario.
Make your business a nice place. You can use a harmonious combination of wood, texture and colours for this purpose. Remember, people who go to an ice cream shop are looking for relaxation. A combination of pastel colors can be successful.
If it is a big place you can create dedicated spaces, that is, for couples, families and children.
Viral marketing campaign
The success of a brand depends largely on good promotion. To achieve this, discipline is required in the marketing policy you decide to implement. Today, digital marketing is setting the standard in any business.
Establish a social media plan with well-defined strategies according to the objectives you want to achieve. For this, you can count on a specialist as a community manager, or if you have experience in social networks, do it yourself.
The relevant thing in this phase is to know the target audience, segment the users and schedule constant publications. This idea as everything in life requires perseverance to succeed.
You can start with the social network where you feel most comfortable, but it is important to always publish to gain customers.
Attractive decoration of the ice cream
People are trapped by the sense of sight. Hence, each ice cream must be presented in a unique way. This way, when the customer receives his order, he will imagine the taste just by looking at it. This, combined with excellent service, will certainly bring the customer back.
You must be very creative and decorate the ice creams according to the emotions you want to arouse with its taste. If it is fruit, you can put chocolate syrup and an ornament in the glass alluding to fruit.
In the Banana Split you should serve it in a transparent container, with an attractive design. Once you have chosen this container, add the different flavors of ice cream, apply chocolate syrup and toasted almonds. Then, decorate it with whipped cream, flavoured sprinkles, cherries in syrup and add any particular decoration you wish.
It is important to make good combinations of colors and flavors for the ice cream to be successful. Also, it must be placed in a suitable container with an organized presentation of its components.
Remember to have creative details to serve the children's ice cream, so that they feel identified. You can make images of your favorite series or give away stickers with the most popular superheroes of the day.
Where to buy?
At Monouso we offer you a wide range of plastic cups with attractive shapes and different colours. So you can let your imagination run wild when you are decorating each type of ice cream in your extensive menu.
In addition, we have a variety of decorations to complete your designs and give each option a colorful look. We have different models of plastic spoons to combine each style and allow your customers to taste each option.
We invite you to know our offers in cups, ice cream decorations and plastic spoons. We are sure you will love it and you will choose the most appropriate for your ice cream shop. We are waiting for you!