5 reasons to make lunches and ecological dinners in companies
The most celebrated festivities in the world are approaching: Christmas and New Year's Eve.
As usual, for these dates, companies invite their employees to a dinner or lunch to share a different moment and celebrate the successes achieved.
Usually, in such meetings, a significant amount of plastic products are consumed.
If you want to give a different touch to this year's activity, we offer you the idea of making ecological dinners and lunches in companies.
Being organic, these dinners and lunches have a fundamental objective: To avoid excessive consumption of disposable products, especially if they are made of plastic.
Are those the only benefits? No, there are some you won't even imagine.
In 2020, UCLA conducted a study in which it established that worker productivity increases up to 16% when a company decides to adopt sustainable and ecological policies.
In other words, adopting a green stance – like a sustainable Christmas dinner – creates the ideal environment for your workers to connect with your company and work with greater passion.
Want to know more?
Then, we will give you 5 reasons to organize a dinner and ecological meals in your company and the benefits that you will obtain with this simple action.
Reason 1: Business dinners and lunches with a differentiating touch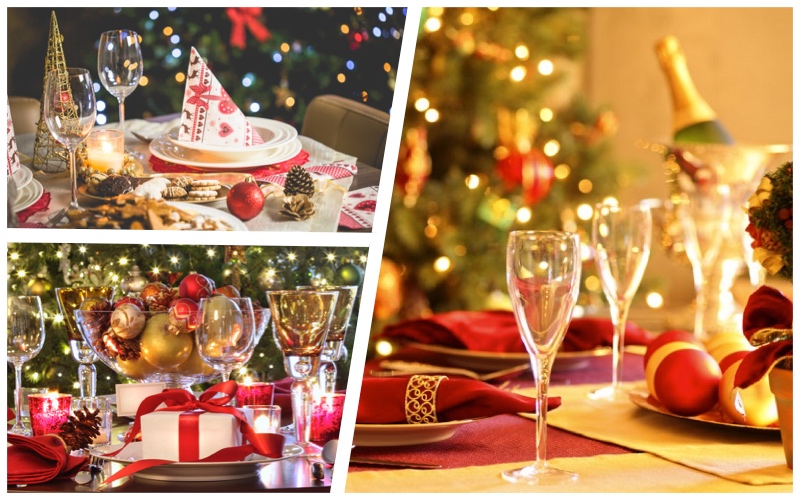 As we have said, it is common for companies to invite their employees to celebrate their successes by this time.
In addition, these types of activities function as integrating elements of the work teams, smoothing out the possible rough spots that may appear during the day-to-day life and recharging the batteries to start a new productive period with impetus.
Now, with a few exceptions, all these dinners and lunches have a sort of pre-established format that tends to be boring.
No one expects anything new to happen. Well, it's time to break with monotony.
The use of ecological products, such as bamboo cutlery or biodegradable plates, is a differentiating element.
Explain to your workers, during a few words at the beginning of the celebration, what are the reasons for the change and inviting them to become aware of the damage being done to the planet.
Without a doubt, the use of a disposable tableware during your dinner or corporate lunch will give a positive message that will be well received by all your employees.
Reason 2: Green drinks with souvenirs to go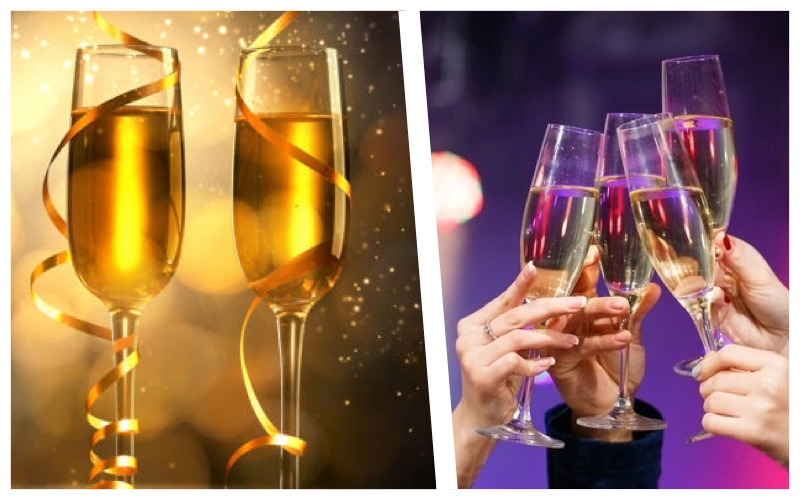 At the end of the dinner or organic meal, you will have another moment to offer the opportunity to taste any green product and experiment with it.
Organic cups, such as PLA bioplastic cups, are a good choice. They could also be reusable disposable cups.
From glasses to shot glasses, high quality and without anything to envy of traditional materials such as plastic or glass, these glasses are part of the ecological offer sold in the market.
There is also the possibility of customizing your glasses, either with your company logo, an appointment about the importance of consuming organic products or any messages you want.
Depending on the number of employees in your company, you might even think about customizing each glass with the name and position in the company.
It is a detail that will surprise every employee. It will also encourage your company to reduce the consumption of plastic cups, for example, in water troughs.
This action is recommended for small groups, in case of large companies, the dynamic delivery of glasses could take the whole party.
Reason 3: Attract the best from the labor market
Increasingly, we find phrases such as "emotional salary" in the jargon used by companies.
It refers to those types of actions that, although they are not useful for a person to go to the supermarket to make purchases, they satisfy him internally and motivate him to work.
Corporate decision making to reduce the consumption of disposable products – leaving aside all the pollution they generate – is an emotional paycheck that will attract many people.
And it is that, especially in the new generations of workers, there is a natural awareness of the importance of the environment.
This type of people, finding themselves in a dilemma of choice between your company and another offer, will have more opportunity to choose for you, since you offer something different that motivates and represents them.
Reason 4: Improve your company's image
Organizing organic dinners and lunches will help to strength your company's image, both externally and internally.
Externally, you will be recognized as a company with concern for the environment and not just focused on generating income.
Internally, who doesn't like to be in a nice place?
When a worker is inside an organization, beyond the money it earns, he wants to feel that he is part of a company that offers solutions to current problems.
When you invite them to an ecological dinner or meal, an action that must be accompanied by effective and well directed communication; you will show the most honest face of your brand.
It offers the opportunity for everyone to feel part of the solution and not just another problem to be fought.
Reason 5: Saving natural resources essential to life
In order to close this list of 5 reasons to make dinners and ecological lunches in companies, we will remind you the main reason that moves the majority of the campaigns in favor of an ecological behavior.
Natural resources are finite and there to meet our most basic needs. Air, water, wood, fertile land, are some of those heritages.
However, today, we have come to develop a rate of consumption higher than the process of natural generation of our environment.
In this way, we devastate large extensions of forests to obtain wood, which will be used in various industrial processes.
After devastation with virgin forests, there are few actions to reforest areas and ensure that the balance between consumption and production of natural resources is preserved.
Another element that receives the onslaught of our consumption is water.
In recent times, the unbridled consumption of plastic products have ended up generating extensions of plastic floating in the waters, like artificial islands.
The plastic deposited in the seas, symbol of an imbalance between consumption and the processing capacity of the waste we generate, damage the entire marine ecosystem, including fish and birds.
Then, by having ecological dinners and meals you will give a clear message to your co-workers, we must change our consumption.
In addition, when in contact with ecological products, they will see that there is no difference with what they normally consume, breaking the natural fear of change that many of us develop.
Is it easy to organize organic dinners and lunches in companies?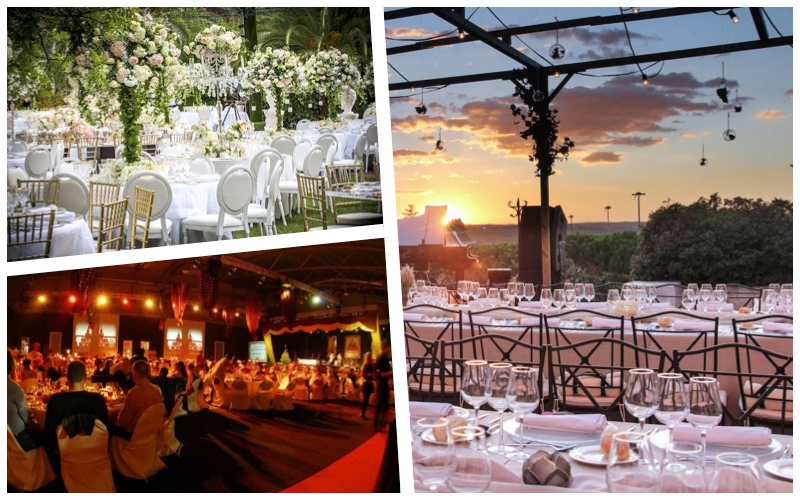 Without a doubt, this is one of the reasons why many give up on their most innovative ideas. Fear of failure paralyses us.
However, you can count on Monouso's support.
In addition to being able to make your purchases of any type of organic product, we offer you the advice you need to make your purchase a success.
Our store is organized to make navigation easy for you, so finding bamboo bagasse dishes or any "Green Spirit" glass will only require a couple of clicks.
On the other hand, we have the support of the best shipping agents in Spain, so your order can reach the headquarters of your company in a maximum of 48 hours.
What do you think of these ideas offered by Monouso? Our motivation is to offer you options that allow you to renew yourself and offer -at all times- the best version of yourself.