9 techniques for preserving food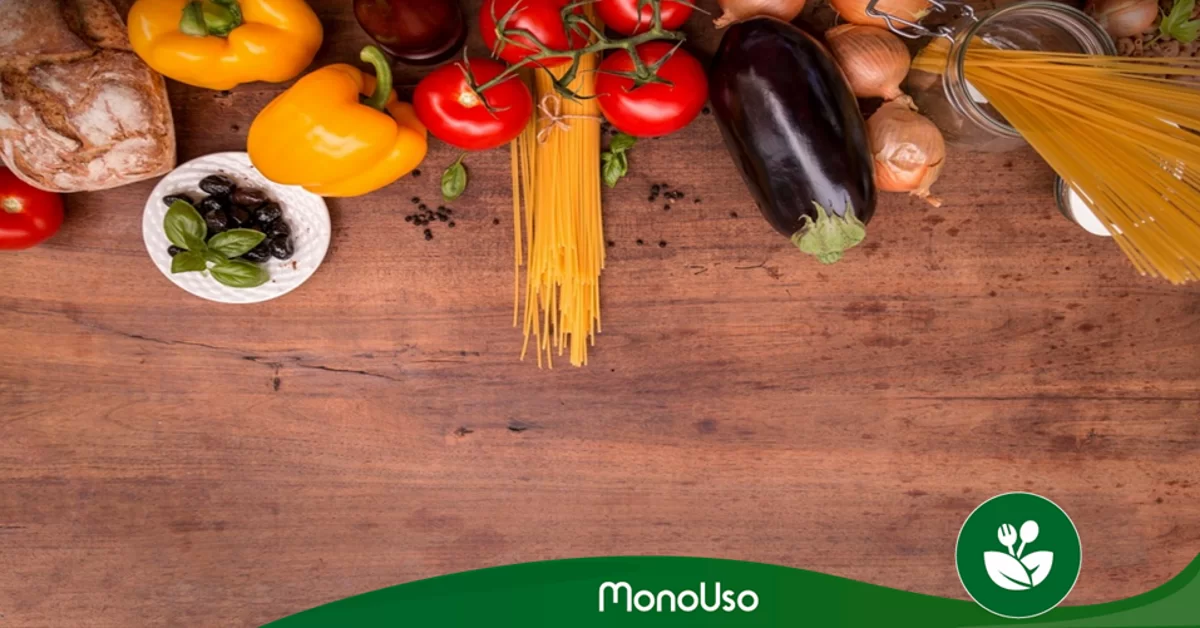 Keeping food fresh will help to extend its shelf life and your pocket will surely appreciate this. One of the main drawbacks for consumers is knowing what techniques to use to preserve food, such as fresh fruit or vegetables.
The conservation of food is a very important point to keep it fresh and not to become an inconvenience to the health of the individual. Although sometimes this issue is not given much importance, ideally some measures should be taken to avoid any problems.
Today we will tell you 9 techniques to preserve the quality of the food, so keep reading until the end.
1. Preserving food in paper bags
Paper bags can be an excellent investment in food preservation because they help reduce food poisoning. Plastic accumulates various particles and its reuse can lead to this type of problem. By using paper bags, you will avoid the risk of any allergic reaction to contamination.
These types of bags are an excellent ecological alternative that is currently widely used by people. They are made of kraft paper, which is a very resistant material. One of their main advantages is that they decompose faster than other types of bags, and can be easily reused and recycled.
In addition, they are very economical and practical for preserving and moving food. At Monouso you will find a great variety of paper bags, which will help you store your food, and at the same time take care of the environment.
2. Store in cotton bags
Organic cotton bags help keep vegetables fresh in the refrigerator longer. Especially to foods such as lettuce, broccoli, celery, spinach, carrots, eggplant, beets, spinach, etc.
Although we are used to keep some vegetables in plastic bags, it is not recommended because they ripen very fast. In the cotton bags you will be in a fresh, humid environment where the vegetables can breathe.
3. Store in plastic containers
Plastic is one of the most versatile materials for preserving a wide variety of foods. Nowadays, you will find containers with different designs that adapt to the product you are going to protect.
Plastic containers are widely used to protect or transport products. This is because they are made of materials that are resistant to high temperatures and absorb food odors and flavors. In addition, it is a very economical product, which will not alter your budget.
However, plastic has several disadvantages, including its impact on the environment. It is not a biodegradable material, which although it can be recycled, once recycled cannot be reused for human consumption.
4. Use of carton packs
The cardboard is a product that is characterized by its lightness, resistance and is fully recyclable. It is used a lot for storing, preserving and shipping food. It is very common to find cardboard packaging in take-out meals, fruit or vegetable boxes, condiment tubes or frozen food boxes.
However, cardboard is very absorbent, and can easily transfer moisture and water to its contents.
5. Store in plastic bags
Plastic bags have the ability to keep food fresh. In Monouso you will find bags with lids that you can use to carry food from one place to another without losing its temperature and without fear of it spilling.
They are airtight, safe and unbreakable, that is, the best option for salads, fresh foods, fruits, sauces, etc. With this product you will achieve that the food keeps completely its taste, smell and temperature.
6. Store at room temperature
For non-perishable foods such as rice, pasta, flour or their derivatives to be preserved, it is essential that they be kept dry. Consider also that they are rigid containers with lids that the capture of humidity is avoided.
Remember, food should not be stored with cleaning products, or use their containers to store food.
Foods such as pickles, canned sauces, jams or sterilized milk are stored in pantries. But, once they are opened they should go directly to the refrigerator.
7. Keep what you need in the fridge
The top of the refrigerator should hold food that needs to be cold. Such as cooked food, leftovers or food that has a legend that says "keep refrigerated once opened".
In the lower part of the fridge, foods that require temperatures above 4ºC, such as meat, chicken or fish, are placed. This type of food can be stored in rigid and durable containers.
8. Uses of wood
Wood is a material that is very resistant and also stands up to conservation very well. It is used a lot for packaging liquids such as oil, beer or wine. It is an ideal material for this type of product, because it preserves its taste and quality much better.
The fruits and vegetables can also be packed in boxes made of wood. Among its disadvantages, it needs more storage space and is quite expensive compared to other packaging.
9. Aluminum Packaging
Aluminium is one of the most widely used materials for preserving, storing and transporting food. This is because it is very economical and simple to manufacture. Its greatest advantage is that it can be made from recycled materials. They are very safe and extend the life of the food for a longer period of time.
All of them can be adapted to any shape and size. Also, they are used, mainly, to preserve precooked meals or foods that are going to be consumed immediately.
There are many types of materials and products you can choose from to preserve your food. If your food is properly preserved, it will be fresher for much longer. In addition, they will maintain their nutritional quality, as their shelf life is maintained for a longer period of time.
Now that you know some food preservation techniques, dare to use them. What are you waiting for?