Covers for bars without kitchen
If you're thinking about setting up a new restaurant, but the space doesn't have a place to cook, there's nothing to worry about. Today we will discover what food can be served in a bar without a kitchen.
If you find yourself in that situation, these tips will help you surprise your visitors and capture their attention. And, of course, these are also recipes for a walk-up bar.
Don't worry if you don't have space in your bar to install a kitchen, here we will offer several options to conquer your customers with quick and easy to prepare recipes.
Learn more about catering for bars without a kitchen and the various options you can include in your menu to stand out from the competition.
9 best ideas for bars without kitchen
A bar without a kitchen doesn't have to be a limiting factor for good service. You are fully capable of providing your customers with options to enjoy tasty appetizers.
Goat cheese and honey toast
One option for preparing bar food without a kitchen is the goat cheese and onion toast. To prepare this appetizer you will need baguette bread, goat cheese and honey.
Place the slices of bread in a toaster for a few minutes, while you wait, slice the goat cheese.
Once the bread is ready, place a slice of cheese on each slice of toast and add honey to give it a different touch.
Tuna picadillo for no-cook bars
Tuna picadillo is an ideal alternative to prepare tapas for no-cook bars in a quick way.
Among the ingredients you will need to enjoy this delicious appetizer are: tuna, boiled egg, capers, red bell pepper, mayonnaise, ketchup, mustard, salt and pepper.
All you have to do is cut the ingredients into squares and mix them well in a bowl.
To present this picadillo you can serve it on toasted bread or with crackers.
Cheese and salmon tartlet
Cheese and salmon sandwiches are the protagonists of catering for bars without kitchen, because of the ease of preparation.
To prepare cheese and salmon sandwiches you will need: smoked salmon, cheese spread, tartlets and a few sprigs of chives.
The process to prepare these appetizers for self-service bars is to spread the cheese on the tartlet, place a small piece of salmon and decorate with a chive ribbon.
Brie with jam, perfect for self-service bars
Another perfect snack to include in the no-kitchen bar menu is brie cheese with jam. This appetizer is a bit more elaborate, as you will need to use a deep fryer to prepare it.
The ingredients you need are: brie cheese, raspberry jam, beaten eggs, flour and breadcrumbs for breading.
The preparation is simple, you must cut the brie cheese into small pieces and then dip the cheese in flour, eggs and breadcrumbs. When breading the cheese pieces, put them in the refrigerator for at least 10 minutes.
Turn on the deep fryer and add plenty of oil, wait until it gets hot.
Place the pieces of brie cheese in the fryer until golden brown, remove the breaded pieces from the fryer, place them on paper to remove excess oil and they are ready to eat.
Serrano ham skewers
Preparing easy skewers for a no-cook bar is a task that will take you a few minutes, it is a recipe that – besides being refreshing – is delicious.
Serrano ham skewers are original and easy to make, you need Iberian ham, melon, wine and some mint leaves.
Prepare melon balls using a special spoon, place them in a bowl and macerate them with the wine.
Then, cut the Iberian ham into strips and wrap the melon balls with a wooden skewer. To finish the presentation, decorate with a mint leaf.
Bar without kitchen? Sushi!
Sushi is a food for bars without kitchen that -although it has a long elaboration process- is still simple to prepare.
The ingredients are varied, different flavors can be mixed and the final product will be unbeatable.
To prepare this appetizer for no-cook bars, you must follow the following steps:
Start with cooking the rice, which is prepared using rice vinegar and sugar. Once ready, let it rest at room temperature.
Cut the salmon into 1 cm thick strips.
Cut the nori seaweed sheet in half to assemble the roll.
Place the rough part of the nori seaweed sheet upwards on the mat and cover it with the rice, leaving a space of half a centimeter uncovered at the top of the sheet, which will allow us to close the roll without any problem.
Add some wasabi, salmon strips and other ingredients such as cucumber, avocado and cream cheese on top of the rice to give the diner an experience full of flavors.
Take the mat and make the first turn to where the ingredients are and press firmly lifting the mat carefully until the maki is closed.
Cut the roll into equal parts avoiding the roll to fall apart.
Serve the sushi rolls accompanied with soy sauce.
A recommendation when preparing this food for bars without kitchen is to prepare several rolls and wait to cut them at the moment of serving. It is also important to keep them refrigerated to prevent damage.
Egg tapas with tuna
Egg tapas with tuna are ideal snacks to eat during the summer, to prepare this appetizer for self-service bars you will need: tuna, boiled eggs, mayonnaise, olives and anchovies.
Just cut the boiled egg in half, remove the yolk and mix it with the mayonnaise and tuna. Then fill the eggs, use olives and anchovies to decorate.
Salmon and cream cheese roll
The salmon and cream cheese roll is a simple appetizer to prepare and full of flavor. You will need strips of salmon, cream cheese and strips of chives.
Cut salmon strips 10 centimeters long, spread the strips with the cream cheese, roll up carefully and tie with the chives to give it an outstanding presentation.
Special beef carpaccio montadito
The special beef carpaccio montadito is a light snack ideal to include as an appetizer in the bar menu without kitchen because of its easy preparation.
To prepare it, cut slices of bread to toast and assemble the montadito with lettuce and beef carpaccio.
The dressing includes a vinaigrette with oil, salt, pepper and parmesan cheese, to give a different touch to the presentation.
Advantages of having self-service bars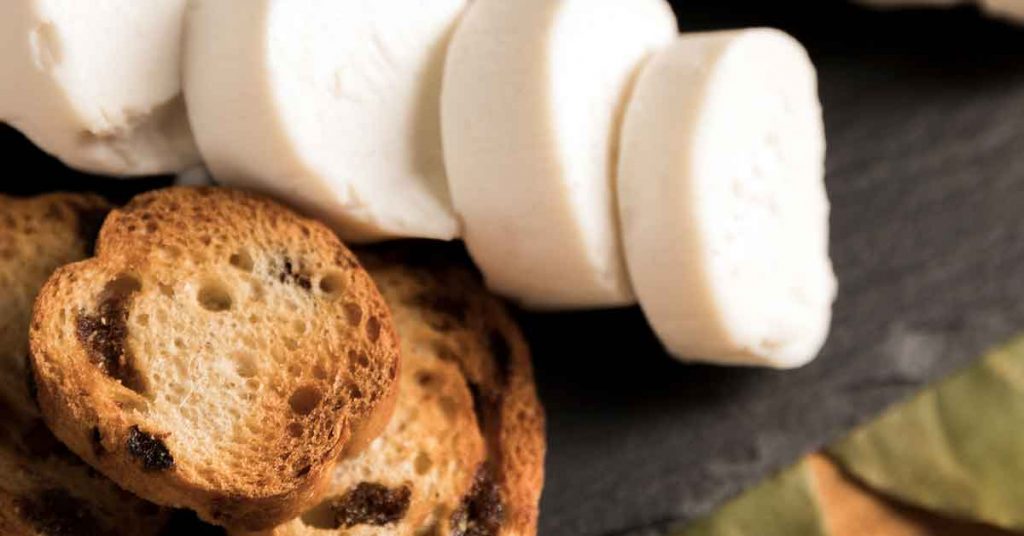 There are many advantages of having a bar without a kitchen:
Quick attention to diners.
Facilitate the control and automation of processes.
Stand out from the competition.
Equipment such as fryers and toasters can be used by the staff working in the business, the presence of a cook is not required.
The limited use of equipment used for food preparation reduces electricity costs and supplies such as frying oil.
Questions
Can I set up a bar without a kitchen?
Sure, no problem. You can offer alternative options, easy to prepare and full of flavour.