Ideas for celebrating a birthday outdoors: the safest way!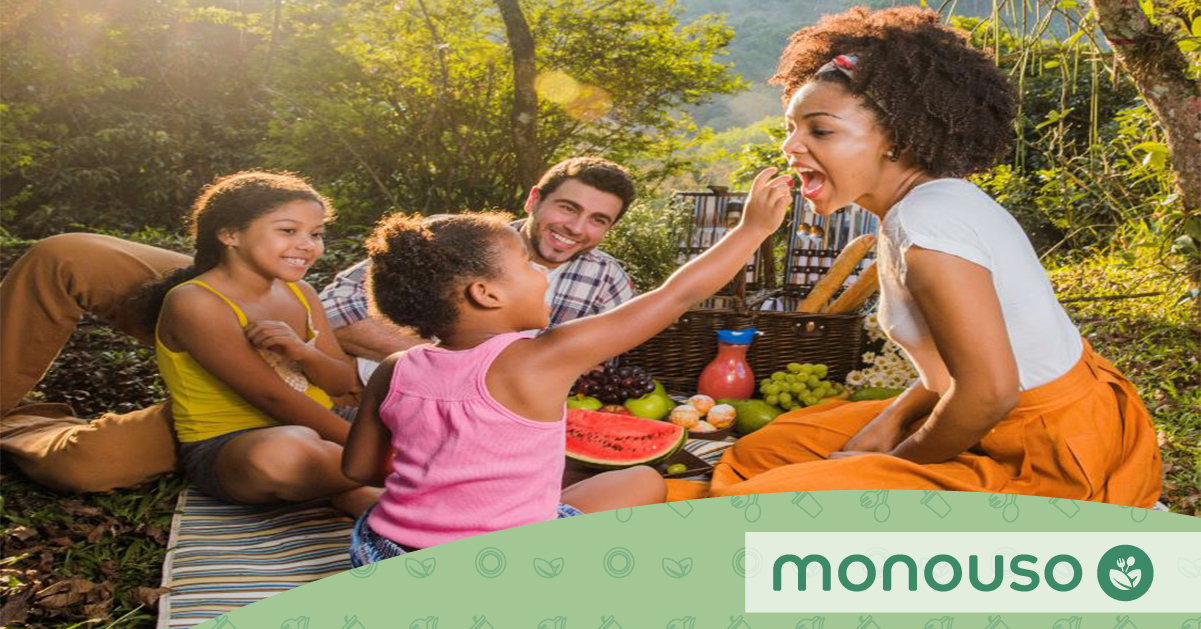 Celebrating a birthday outdoors is still the safest option in the current situation. Whether we celebrate a party for children or for adults, we will have the peace of mind of having a safer environment. In addition, outdoor celebrations offer us many possibilities to organize a memorable party.
¿Qué encontrarás en este artículo?
Why it's a good idea to celebrate a birthday outdoors
With the pandemic, we have been forced to change the way we celebrate and relate to others. Celebrating birthdays outdoors, with small groups of people and with a series of precautions will allow us to enjoy such an important date with guarantees.
In addition to the use of the mask, it is highly recommended to serve appetizers and food on individual plates, better if they are single-use to maximize hygiene. Single-use utensils will also save us work: all are advantages. To avoid confusion, we recommend labeling each glass or plate or using plastic markers that also decorate.
If we are going to hire the services of a caterer, we must make sure that it complies with all the hygienic-sanitary measures. It is preferable that the containers, table linen, napkins and tableware are disposable to increase safety. There is a wide variety of tableware models, of all colors, materials and designs to suit our needs. Thus, we can decorate the party to our liking with the tranquility and convenience provided by single-use containers. Look for reliable and quality services like the ones we offer at monouso.com.
No birthday without cake. We should avoid blowing out the candles and singing "Happy Birthday", since the virus is transmitted through the air. In order to comply with this tradition, we can put a candle in the birthday boy's portion and blow it out at a distance far enough away from the guests. The person in charge of serving the cake should do so with a mask, with disinfected hands and on single-use plates.
Ideas for celebrating a birthday outdoors
Where to celebrate birthdays outdoors? Depending on our budget and the space needed, there are many options.
Natural spaces are one of the best outdoor places to celebrate birthdays. We just have to be careful to leave everything clean and tidy after the party. The contact with nature will give us another atmosphere to our party.
A house with a garden or terrace is also a good idea, especially when the groups of guests are now smaller. This way you can set up a party with themed and colorful decorations and control the space and activities much better.
Outdoor birthdays with children can be held in a park with swings as long as it is open to the public. Seek the complicity of other adults to help you make sure everything goes smoothly and the little ones play safely.
There are a multitude of venues that can be rented with catering options or simply rent the space. If the birthday is in the summer and with a bubble or stable group living together, one of the best ideas for an outdoor birthday party is a pool party.
A great idea is to prepare a complimentary bag for the guests with hydroalcoholic gel, a spare mask and single-use utensils already labeled or with a sticker to put the name. It is a detail that makes a difference and also helps you with the hygienic measures.
Celebrating birthdays outdoors is now more than ever a great option. Respecting the measures and using single-use utensils, we will enjoy the party with guarantees and peace of mind.