Camping dishes: the best way to enjoy your meals outdoors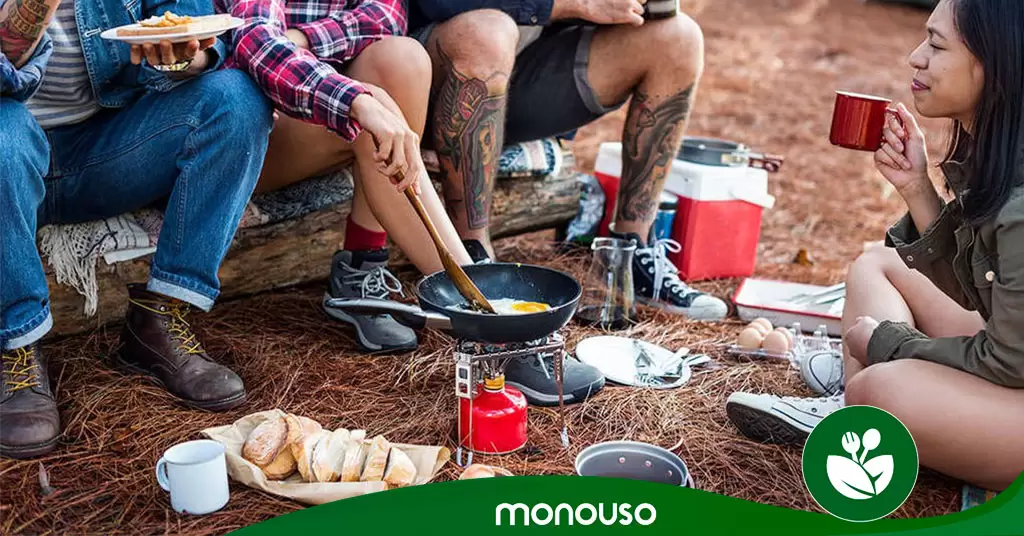 Let's face it, there's little more pleasant at this time of year than getting together with family and friends (keeping a safe distance) to enjoy their company around a table. You could do it on the beach, but in this post we propose a plan that is gaining more and more followers: the camping
You don't need anything else but to take out your kitchenette side and a camping set that is up to the task. The disposable options are usually the most helpful, since they save time in cleaning, among other things; however, you can also choose to use reusable dishes. We'll tell you all about it below:
Which material is best for camping dishes
In this first point we are going to tell you which are the most used materials as camping dishes for which you choose the one that best suits you. Remember that it is reusable, which means you can use it for more than one occasion
First of all, you have the plastic camping tableware that stands out for its durability and resistance. Among the components with which this kitchenware is usually manufactured are PP (polypropylene), PS (polystyrene), PET (polyethylene terephthalate), San and Tritan (the latter two are usually used for glasses, cups and pitchers among other materials).
On the other hand, there are other types of materials such as melamine camping crockery or stainless steel camping crockery that are not recommended, as they can increase the risk of contaminating food.
What kind of ecological tableware to choose in the field
Doesn't the hard plastic camping tableware convince you? There are more alternatives, such as bamboo camping crockery, a sustainable way to give your meals an eco-friendly touch
Cutlery, plates, bowls and trays of different sizes, models and colours to achieve a unique presentation of your recipes with the guarantee of choosing a good quality product and to be used for another time!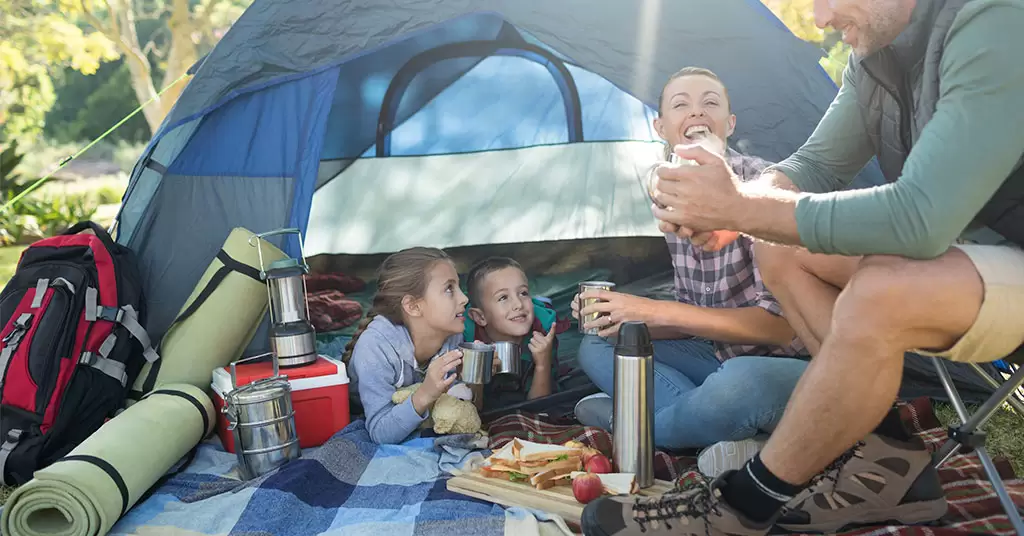 Advantages of buying a camping set of dishes
Reusable tableware has many advantages depending on the material you choose. For example, the camping tableware set made of plastic is characterised by its great resistance and difficulty in breaking. In addition, if it falls on the ground you can be sure that it will not break into pieces. This way, it will not cause accidents among your guests. We also have microwave- and dishwasher-safe camping crockery! Check the specific model to make sure it meets these qualities.
As far as the camping bamboo tableware is concerned, its natural manufacture and elegant finish are noteworthy. As if that were not enough, it is an ecological, biodegradable and compostable material so that you will contribute to reducing the generation of waste to the environment.
Where to take the dishwasher at the campsite
If you are in a camping area and can't find a dirty water disposal area or a sink within reach, don't panic! What you should do is, first of all, separate the water from the food scraps by placing them in the fire to burn.
Dirty water will have to be spread far from the place where you have set up your tent, from any road or water source to avoid animals being attracted by the food particles present in the water.
Where to buy camping equipment
If you're going camping and haven't bought a set of camping equipment, what are you waiting for? Visit our Monouso online shop, where you can choose the best camping tableware set from the variety of options in our catalogue, of great quality and at an unbeatable price/quality ratio.
Do you want to know even more about the types of kitchenware we have? Check out our guide to disposable tableware here.