Cardboard shipping tubes: how many types are there?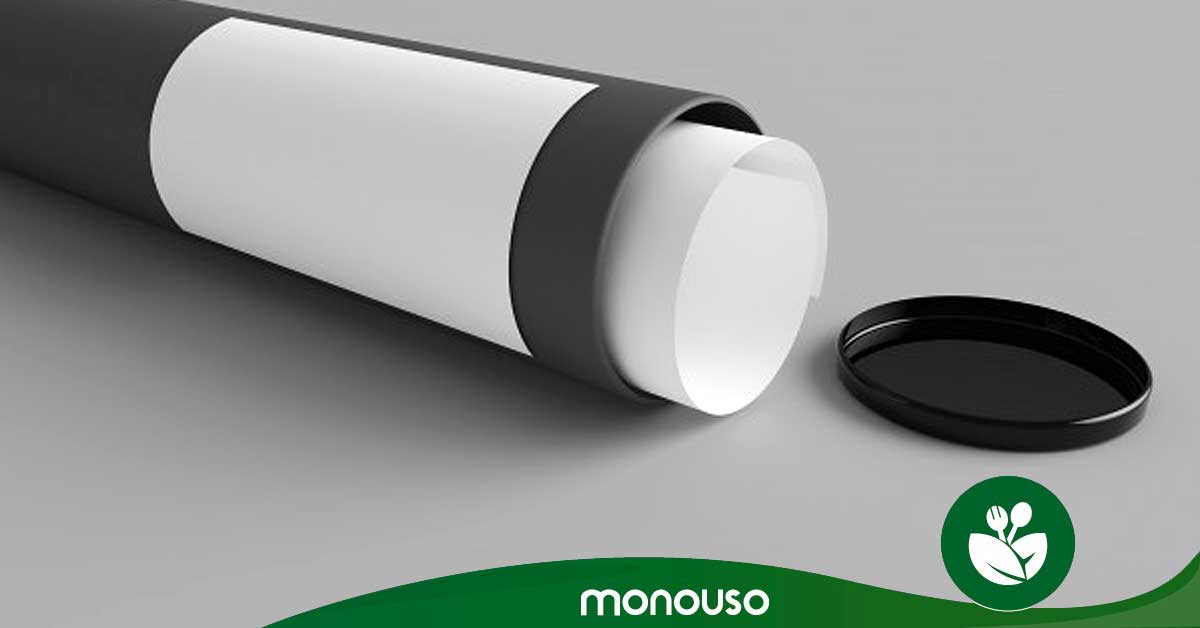 For almost every object that exists, there is a perfect packaging box. An example of this is cardboard tubes, a product ideal for use when sending some special items.
For example, when an object has an elongated shape, such as the base of a lamp or a special vintage bulb, it is a risk to move it in a cardboard box.
It can also be more expensive, as using unsuitable packaging you should use more protectors for your object.
Cardboard shipping tubes are an innovative solution and have a variety of sizes to store various items. They are also an economical and safe type of packaging.
In addition, depending on the model of the cardboard tube, they can include lids to cover the ends of the tube and protect its contents in an exceptional way. In the models without a cover, the ends are bent and the protection is guaranteed.
Take note of the different types of cardboard shipping tubes that are marketed and the advantages that its use offers you.
What do we mean by cardboard tubes and what are they used for?
Cardboard shipping tubes are containers in the form of cylinders that have the function of protecting the items they contain from being hit, stained or wrinkled during transport.
They are usually used to send instruments, documents, plans, posters, projects, among other articles.
The cardboard used to manufacture this type of packaging is strong and dense. In addition, some have paper to waterproof the inside, that is, they protect the contents in case the tube gets wet, is abused or dirty.
Basic characteristics of cardboard packaging tubes
Like all types of packaging, cardboard shipping tubes comply with certain fundamental characteristics to ensure its proper functioning.
Their first characteristic is that they are made of cardboard, a material that offers, in a very economic way, a remarkable resistance to all types of use Even abuse
According to the company that manufactures these types of cardboard tubes, some cover them with kraft paper to double the strength and hardness. In this way, the stored objects have greater security.
Another of their fundamental characteristics is the locking system they use. Depending on the model, the tubes are closed with lids or with an adhesive tape placed inside the edges of the cardboard tube.
The lids of the cardboard shipping tubes are made of metal or plastic. In both cases, strict measures are followed to guarantee a complete closure always with the idea of protecting the content.
On the other hand, cardboard tubes that use the tape closure method are closed by simply bending the ends of the package.
As a last feature we have the great diversity of sizes. This feature can also be catalogued as an advantage of its use. Thanks to it, it allows the transfer of articles of various sizes and thicknesses.
Types of cardboard shipping tubes
There are three types of cardboard shipping tubes on the market. Each focused on offering a package that fits the customer's need.
The most obvious difference between the types of cardboard tubes is the shapes they are made in They are divided into round tubes, rectangular tubes and square tubes.
Read on to learn more about their features and the benefits of using them when packing and moving items.
Round solid cardboard tubes
Round solid board tubes are the most used and one of the most versatile ways to store objects.
They are manufactured with different measures for an easy storage process. They have a minimum thickness of one millimeter, a measure that provides the necessary security for the objects.
These containers have caps that fit the dimensions of the tube ends for greater security. In addition, the objects are prevented from falling out of the cardboard tube during shipping.
Round solid cardboard tubes are not collapsible, so it is much easier to pack and ship the products.
Rigid squares
The second type of cardboard shipping tubes has a square shape. This type of tube is designed for a easy to move, with the ability to be stacked easily and quickly.
Unlike the cylindrical model, the square tubes do not use a lid to keep the products inside
Flaps are integrated into the design at each end of the tube. These flaps are fixed with adhesive tape and offer a more secure transport, however this type of tubes require to be assembled before introducing any object for shipment.
Triangular cardboard tubes
Finally, we found the triangular cardboard tubes A very useful way to move and store.
The people in charge of storing and moving the products can stack them and manage the space better when using triangular tubes. This translates into more space for shipping.
The method of sealing triangular tubes is more complicated than square or cylindrical tubes. This type of tube is closed by placing an adhesive strip on each end.
Why use cardboard tubes for shipping?
Cardboard shipping tubes have a variety of advantages for those who bet on their use.
This type of industrial cardboard packaging allows you to store items and objects that are longer than their width
Examples of products that can be placed inside shipping tubes are construction drawings, documents, sketches of drawings, measuring instruments such as rulers, and even musical instruments such as flutes.
Another advantage is that the tubes are lightweight, but still provide the resistance required during shipping Its lightness also represents an advantage in the costs of the shipments, since the cost to pay for the transfer will be low. A not insignificant aspect if you need to make several shipments of this type.
Finally, it should be noted that cardboard shipping tubes can be recycled at home You just need to give your imagination free rein.
If you want to have a nice time with your child, you can convert the shipping tube into a pirate spyglass or you can build a robot with some boxes and two shipping tubes as arms.
In case you want to use them for their main function you can store any flat or sheet you have loose at home.
Measures and sizes of cardboard tubes
The measures and sizes of the cardboard tubes are fixed, so they cannot be adapted according to their content.
As a solution to this problem of adaptability, cardboard tubes have been created for shipments with different lengths that allow to send all type of elongated products.
To buy a cardboard tube for shipping it is important to take into account the measurements of the object. These must correspond to the dimensions of the tube
Some companies have pre-set delivery tube length formats, such as:
Tubes for A0 and A1: 890 mm

Tubes for A1 and A2: 625 mm.

Tubes for A2 and A3: 450 mm.

Tubes for A3 and A4: 330 mm.
In the case of the diameter of the shipping tubes, their size will depend on the model and the company that manufactures them. For example, some companies manufacture the shipping tubes with a diameter ranging from 40 to 80 mm.
Packaging material at the best price
If you need to pack products to send them or move them to a new place, visit the Monouso.
In our shop you will find a wide catalogue of products that will be useful for storing, securing objects and sealing your packaging.
The section of packing material is full of items, such as tape, cardboard boxes, rolls of film or messenger bags.
In addition, each product offers you quality, the best market price and fast delivery after confirming the payment of your order.