CDC assures that coronavirus "does not affect" take away food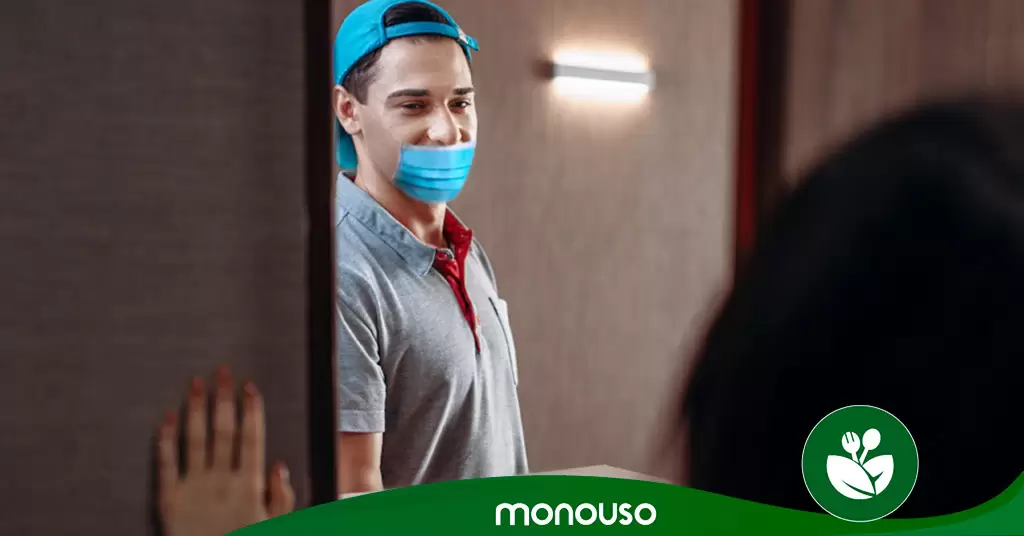 The US Center for Disease Control reports on its website that there is no evidence of Coronavirus infection through food contact, so ordering take away food is safe, following the usual safety rules.
Spain has declared a coronavirus alert. Flights to the capital are restricted, hotel occupancy has plummeted, means of transport are in the spotlight, major events have been cancelled… tourism in general is suffering as a result of the disease. An illness from which the hotel business is also not spared.
Many bars and restaurants have temporarily closed their doors as a preventive measure for their employees and customers, who in many cases come from abroad.
Others, however, have decided to circumvent the problem with the Coronavirus home-food equation. Businesses that months ago would not have considered this change of course are now implementing it to avoid the gradual loss of customers, and to supply those who have imposed voluntary quarantine on themselves.
To prevent the spread of Coronavirus through take away food, the government agency is using the saying "better safe than sorry". That is: maintain security measures at all times, even if it produces uncomfortable moments.
"In general, due to the poor survival of coronaviruses on surfaces, there is little possibility of transmission from food products or take away containers after a period of days or weeks, whether natural, refrigerated or frozen," assures the CDC on the web site enabled to report the Coronavirus.
With these arguments in hand, we can ask for food to go during the Coronavirus crisis, taking extreme precautions, avoiding human contact outside our quarantine area and, for the umpteenth time, washing our hands.
But just because we don't have contact, it doesn't mean we're rude!
Safety measures imposed on take-away food handlers
Companies dedicated to this type of business such as Glovo or Deliveroo, faced with the forecast of a considerable increase in orders, are already implementing a series of preventive rules to guarantee the safety of both their delivery personnel and their customers.
Among other measures, cyclists have been asked to prioritize hygiene by using hand disinfectants and to inform the company if they suffer symptoms, for which they would be compensated for illness for 14 days.
Without forgetting that customers who demand a service have the possibility to ask the delivery men to leave their order at the door, and pay by bank transfer to prevent any kind of contact.
Restaurant or take away?
The constant bombardment of alarming news about the virus has caused many people to rule out eating out until the situation improves. Those who have noticed this change the most are the hotel and catering establishments, which have seen service drop dramatically in terms of leisure nights and meals with colleagues.
For that reason, they are betting on making their menu known to customers in order to offer it in home service. In this way, the restaurants are trying to alleviate a situation that is complicated without closing their premises or reducing their staff.
Is the "take away" service of Chinese food restaurants a concern?
Given the rapidity of the Coronavirus infection, the population is concerned about the food that comes from abroad, especially from China. However, since the WHO (World Health Organization) have assured that there is no need to avoid Chinese food despite the rumors circulating on social networks.
The virus is transmitted by being in contact with infected people or after a flight to the affected areas in northern Italy, Iran, southern Korea, Japan or Hubei (China), not through food from Chinese take-away shops. So you can order food at home during the coronavirus while maintaining, as we have said, some security measures.
As we have told you in this article, there is no reason not to continue with a normal life within the quarantine. Maintaining peace of mind is vital and within that naturalness, what is more normal than ordering takeaway food for a weekend?
However, we ask you a huge favor: let's not forget the professionals who are working. Let's make their work easier and never lose their education. Together it will be much easier to cope with the crisis!