The best chemical cleaning products for restaurants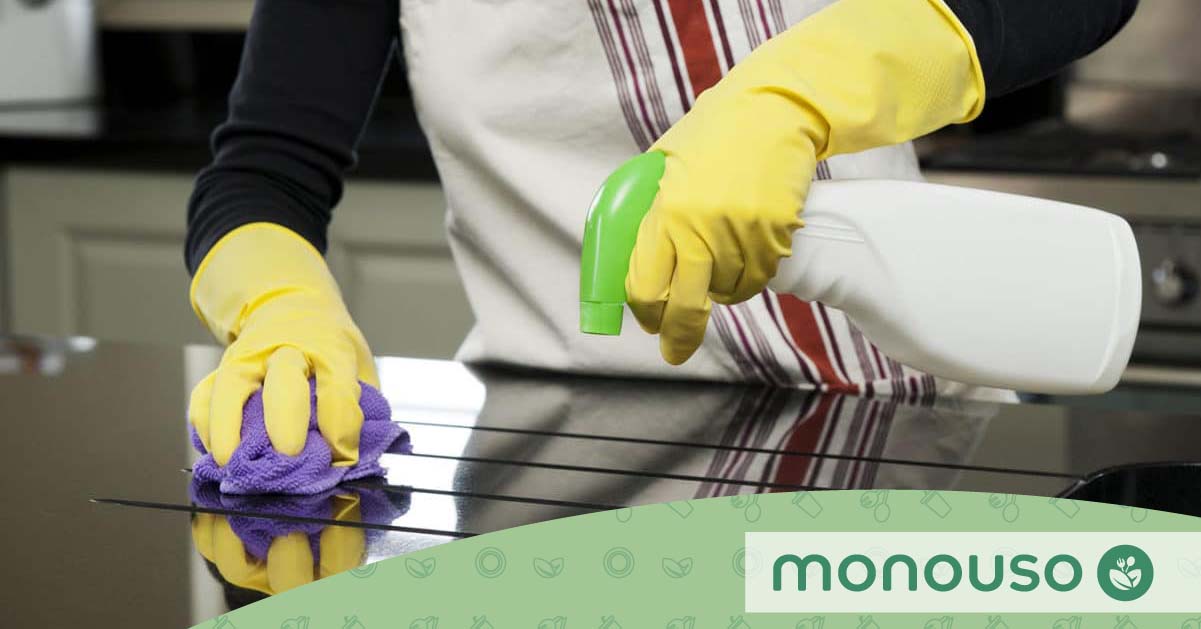 Cleanliness in restaurants is very important to maintain a good level of healthiness of the space, and comfort and safety of people. Above all, because it is a place where the food that is consumed is handled.
For this reason, appropriate and necessary products must be used to avoid any kind of problems. Monouso would like to talk to you about the best chemical cleaning products for restaurants, in order to maintain good hygiene and ambience in your premises.
Why use chemical cleaning products for restaurants?
A dirty looking restaurant gives a bad impression, and it is necessary to clean and disinfect all the spaces that make up this place. Fortunately, with quality cleaning chemicals, you can effectively and efficiently sanitise and disinfect your restaurant's surfaces and utensils.
Cleaning with good cleaning products prevents the proliferation of micro-organisms that are harmful to the health of the consumer.
However, it should be noted that such products must be handled safely, as they can contaminate food. Hence, it is necessary to keep these products isolated and separate from food.
Cleaning products in the kitchen, which ones do you need?
Among the restaurant cleaning products you will need in the kitchen are the following:
Cloths and cloths
The cloths and cloths will help you to always leave clean work utensils, worktops, crockery, plates, counters, among others. They will also be your great allies for cleaning, drying surfaces and deep cleaning. The ideal models for restaurants and catering businesses are those with a high absorption capacity.
It is recommended that each employee has their own cloths and cloths. It is also important that they use cloths and cloths for each use, e.g. especially for glass, for dishes, for cleaning and drying, and for cleaning hands. The latter should be soft and delicate, and should not be in contact with other cloths.
Scouring pads
They are very useful for those areas with impregnated dirt. Their abrasive capacity is ideal for cleaning kitchen areas such as grills, griddles, worktops, pots and pans, among others. However, it is best not to use the same scouring pad for everything for hygiene reasons.
In addition, it is important that you change it in time, especially when it is "skinned" and hardly cleans or when it does not smell good, as this is an indication of the presence of bacteria.
Degreaser
They are used to clean grease from cookers, ovens, griddles, hoods and floors easily and effectively. Above all, to effectively remove burnt grease that has accumulated on griddles and grills without a lot of effort.
As you can see, it is a very versatile product for restaurant cleaning, however, as it is the kitchen, it is essential to use odourless degreasers.
Rinse aid
The concentrated liquid rinse aid is very useful for cleaning dishwashing machines, especially because it provides fast drying and high shine on dishes and utensils. They are manufactured from a neutral formula with a high concentration quality, which provides an extraordinary shine to catering utensils.
Liquid dishwashing soap
They are used for hand dishwashing. They are concentrated liquid detergents with high degreasing power, used for the manual cleaning of dishes and kitchenware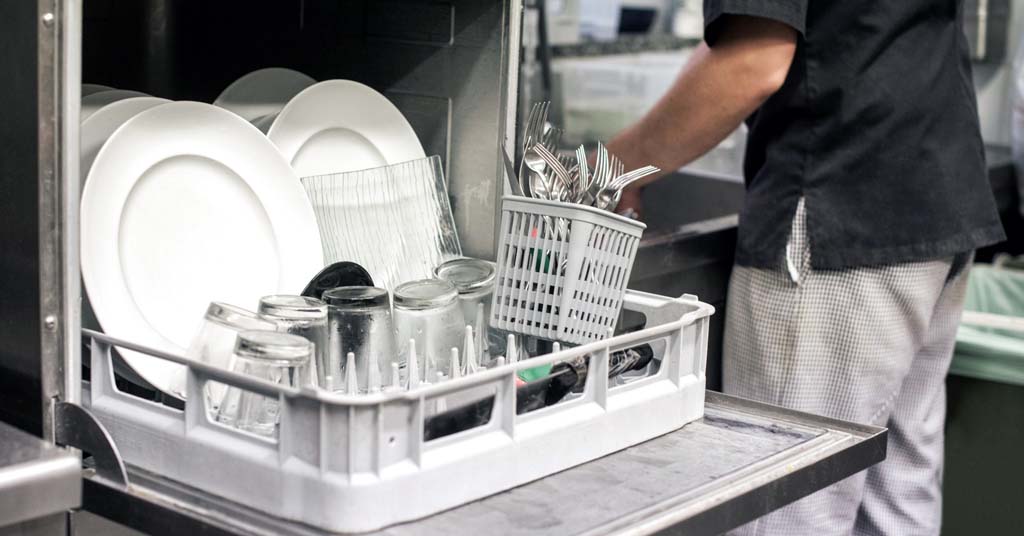 This is possible, thanks to its high alkaline content which makes it the product par excellence for removing traces of fat, starch and proteins that are usually overlooked by traditional detergents.
Dining room and table cleaning products
The dining room is the first image that restaurants offer, therefore, it must be well cleaned. To clean the tables, use a cloth with a multi-surface cleaner. For cleaning the floor it is recommended to use an all-purpose floor cleaner.
Cleaning products for bathrooms and toilets
In addition to using products such as hand drying paper, toilet paper, hand soap, you should also use specific products for cleaning bathrooms. Such as bathroom cleaners, which are ideal for cleaning and polishing floors, sinks, taps, etc.
With this type of product you can easily remove soap residue and limescale stains from your restaurant's bathroom floor. It also leaves a pleasant scent in the bathroom.
List of cleaning products for a restaurant
Cleaning with the right products preserves food safety. In the following, we will tell you about the most commonly used restaurant cleaning products
1. Detergents
Detergents do not represent any kind of risk for people. Their main characteristic is to maintain the cleanliness and hygiene of the facilities, ensuring clean and impeccable spaces.
This type of product is grouped into three groups:
Acidic detergents: Used to remove inorganic residues and rust residues.
Neutral detergents: Used to remove organic residues such as fats, proteins and blood. So it is ideal as a cleaning product in the kitchen.
Alkaline detergents: Necessary for cleaning floors and elements sensitive to corrosive products.
However, there are other types of detergents, such as foaming detergents, which help in the cleaning of open spaces, as it generates foam.
2. Hypochlorites
It is a sanitising product most commonly used in restaurants. Sodium hypochlorite is an ideal sanitiser, because it is a strong oxidant, causing high microbial mortality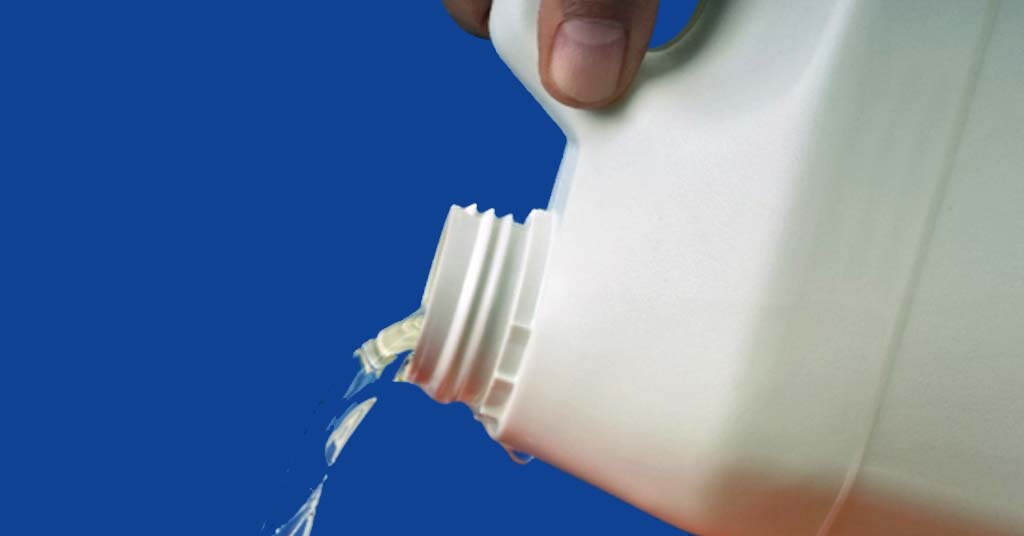 However, their useful properties can be negatively affected by factors such as the presence of suspended solids, high temperatures, impurities in the water or unsuitable pH levels.
3. Peracetic acid
It is an effective disinfectant against microorganisms and their spores. This type of disinfectant is environmentally friendly, because it decomposes into acetic acid, oxygen and water.
4. Quaternary ammonium compounds
These arebiocidal active substances used in disinfectants used for the sanitisation of surfaces and restaurant facilities. They are highly effective against a wide range of microbes, are odourless, non-abrasive, non-corrosive and non-toxic to humans.
Advantages and benefits of keeping your restaurant clean at all times
Restaurant cleaning chemicals help maintain restaurant hygiene, preventing the spread of infectious diseases that can be harmful to health.
The benefits of using restaurant cleaning chemicals include:
They contribute to the cleaning of spaces and objects such as kitchen utensils, clothing, kitchens, refrigerators, sinks, among others.
Theyeliminate germs and contaminants that cause diseases.
They guarantee safe cleaning in spaces where children and pets are present.
Your customers will be happy to enjoy their food in a place that looks clean, smells pleasant, safe and harmonious.
You will be able to better preserve your food in isolated conditions without dirt.
You will avoid harmful sources that could alter the properties of the food, avoiding the presence of bacteria and possible diseases.
You will be complying with a legal requirement, avoiding economic sanctions that could force you to close the premises.
Your employees will perform better, thanks to the comfort and efficiency offered by a clean and pleasant working environment.
If you are looking for the best chemical cleaning products for restaurants, don't hesitate to visit our online shop Monouso. There, you will find a range of hygiene and disinfection products ideal for cleaning your business.