Cleaning Habits Learned at Home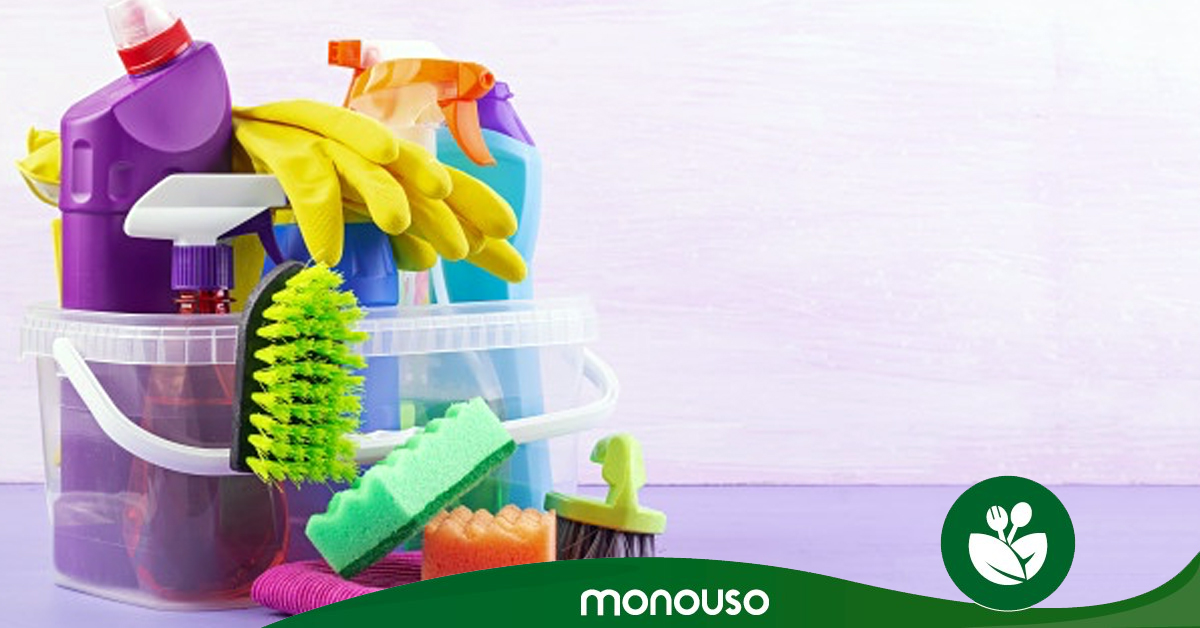 Habits are the regular behaviors that people have. There are different types, among which cleaning habits are among the most important.
From childhood, in our home education, we adopt a series of habits that, in the best of cases, we maintain until we reach adulthood.
One such habit is cleaning.
Although many people think that it is only about cleaning the house, it also includes personal hygiene habits and the organization of the spaces where we carry out our daily activities.
By following each of your cleaning habits to the letter you will be able to have a simpler life, your cleaning tasks will not be complicated and you will contribute positively to your health.
Know the cleaning habits that should be learned at home, applied frequently and transmitted to future generations.
Personal Cleaning Habits
Personal cleaning habits are important for the maintenance of health and the safe development of interpersonal relationships.
Each individual must take care of their personal hygiene to avoid the development of diseases and look good, so it is important to follow each of these habits at least once a day.
Personal cleanliness? Have your own utensils
The first step in complying with correct personal hygiene is to have the necessary utensils such as a toothbrush, soap, toothpaste and even a towel.
These are objects that should not be shared because each person is a means of easy transmission of viruses and bacteria, especially with these types of items that are in constant contact with the hands and face.
To protect your personal hygiene utensils from dirt it is important to keep them in a case or a bag that has a zipper.
Wash your hands and cut your nails
The hands are the parts of the body that allow the transmission of bacteria, germs or viruses from person to person with extreme ease.
It is evident in the ease of coronavirus infection, bringing a virus to pandemic level in just a few weeks.
For that reason, it is important to wash your hands before and after handling any object that does not belong to you, after using the bathroom, cooking, touching your pet, eating or cleaning.
In case you do not have the option to wash your hands with soap and water, it is necessary to have a disinfectant gel in your purse or backpack.
To complement this step you should cut your nails, as they store the dirt that you cannot reach when washing your hands.
Shower? Every day!
Showering is a habit of cleanliness that must be fulfilled daily.
Showering removes the dirt and sweat that was produced during the day.
Since children it is important to emphasize the importance of bathing with a good washing of the body parts, to avoid pathologies that affect the skin.
Comb your hair
Depending on the type of scalp you have, you may or may not have to wash your hair every day. However, not washing your hair does not have to be an excuse for not combing it.
Every day you should take at least five minutes to comb your hair to prevent knots from forming.
Mouth cleaning habit
Frequent tooth brushing is one of the most important personal hygiene activities of the day.
With a good toothbrush you can prevent bad breath, cavities or oral disease.
Dentists ensure that brushing should last a minimum of 10 minutes, and that you should brush the front teeth, molars and the inside of the teeth to remove any dirt.
Cleaning habits of your house
Doing household chores only takes a few minutes of your time and if you do it every day, it will become a great habit.
In addition, daily cleaning of the home will prevent you from getting sick and from getting annoying insects.
They are not complicated tasks and you can distribute them with your family members, so you will finish faster and you will be able to sit down for a well-deserved rest.
Bathroom sink and mirror
One of the habits that give your bathroom a better appearance and prevent the proliferation of germs from humidity is the cleaning of the mirror and sink.
For the mirror you only need to spray it with a little glass cleaner and remove it with the help of a microfiber cloth to avoid leaving marks.
Have another cloth to clean the sink and avoid annoying water or soap marks. It is important that each member of the family cleans the sink when they have finished using it.
Clean the shower daily
When you're done showering, it's the ideal time to clean up that space.
You should apply maintenance cleaner to the walls of the shower or bathtub and wipe them down with a cloth.
This avoids soap or shampoo residues sticking to the walls and the process of rubbing them out.
Kitchen: clean up at the end of each day
The dining room, the stove and the table where the food is prepared must be cleaned after cooking any recipe.
For the tables and the dining room you need a damp cloth to remove food that has fallen on them or some liquid such as sauce or water.
When you finish wiping with a damp cloth, it is necessary to dry them so that no damp stains are created on their surfaces.
In the case of the stove, use the anti-grease spray of your choice and remove it with a cloth.
Repeat this procedure every time you finish cooking, this way you can prevent food from sticking to the stove and making it more difficult to clean.
Sweep regularly
Sweeping all the spaces in your house is important to avoid the accumulation of dust, which could cause you problems in the long term.
All you have to do is get your broom, sweep all the rooms in your home and pick up the dirt with a garbage shovel.
In case you don't have much time, but want to remove the dirt from the floor quickly, you can use a vacuum cleaner to make your job easier.
In addition, you can take a mop and wipe the floor with a disinfecting cleaning fluid to complement the cleaning.
Tidy up and clean your room
When you stay for a long time inside some space of your house and you feel like going to another one, it is necessary to leave it as it was when you arrived.
Put objects such as chairs or furniture in their place and if you took something from a shelf, put it back where it goes.
That way, you'll keep your house in order and not have to do a big job when it's time to clean the whole room.
Trash sleeps outside the house
It is important to take out the garbage at night with the waste we generate during the day.
As the hours go by, the dirt starts to degrade and creates an unpleasant smell in the kitchen and bathroom.
Taking the rubbish to the nearest dump takes only a few minutes and you will rest without any unpleasant odours.
Throw away the papers you don't need
If you have a pile of papers at home that take up the space you need to store new items, separate them and discard the ones that don't fit.
For this separation process you should form a pile of unused leaves, leaves used on one side only and leaves lined on both sides.
Sheets that are scratched on both sides should be discarded, as they have no space for printing or making notes, unless you want to use them for some crafts.
However, the sheets used on one side and those that are not used can be stored in separate folders according to the use you plan to give them.
Useful tips to strengthen your cleaning habits
In addition to knowing the cleaning habits that everyone should apply on a personal level and in their home, some advice never fails to make those actions become habits in the shortest time possible.
So, take these five tips and see how cleaning becomes a simple and even fun task.
Start by tidying up, then clean up
Although it may not seem like it, the order of actions matters when cleaning your home, you can save a lot of rework and you will achieve the intended results in less time.
First you should tidy up the rooms to see where the dirt is located and to remove the dust from the objects that were not in their place.
When you have finished tidying, it will be easier to clean up, knowing the dirty places and those that do not need to have any cleaning action at that time.
Make a list of the parts of the house that need deep cleaning
In addition to defining a day for cleaning the home, it is important to decide which spaces need to be thoroughly cleaned.
By taking note of these spaces to be cleaned, you can determine if they will be cleaned as thoroughly on the next deep cleaning date and how often the rest of the spaces should be cleaned.
For example, the bathroom and kitchen are spaces that require daily cleaning and deep cleaning every week. While the room may have a deep clean one week on and the next not.
Cleanliness is not synonymous with boredom
Cleaning doesn't have to be a boring activity or an obligation for you. You have the ability to make those cleaning hours the most fun or profitable for your life.
While you clean you can play music and have fun singing or dancing while you clean each space.
You can also listen to a podcast, an audio book, you could even put a program on your favorite video platform and watch it while you clean your spaces.
Reserve a day for cleaning
If you want to do a deep cleaning of your house, it is important that you set aside a day to devote yourself completely to that task.
By cleaning the house every day, the day reserved for that deep cleaning will only take a few minutes in each room, it will not be necessary to spend hours in each space of the house, because they will be clean.
A previous cleaning will help you to remove the dirt more easily and you will have more time to rest.
Buy a complete cleaning kit
You cannot clean all the spaces in your home if you do not have the necessary tools to do it perfectly.
That's why it's important that you buy a complete cleaning kit and that you renew it as the products run out or wear out.
The cleaning kit you should have at home should consist of a mop, a bucket, a broom, a shovel for garbage, cloths, soap, chlorine, disinfectant, vinegar and sponges.
Boost your cleaning with Mono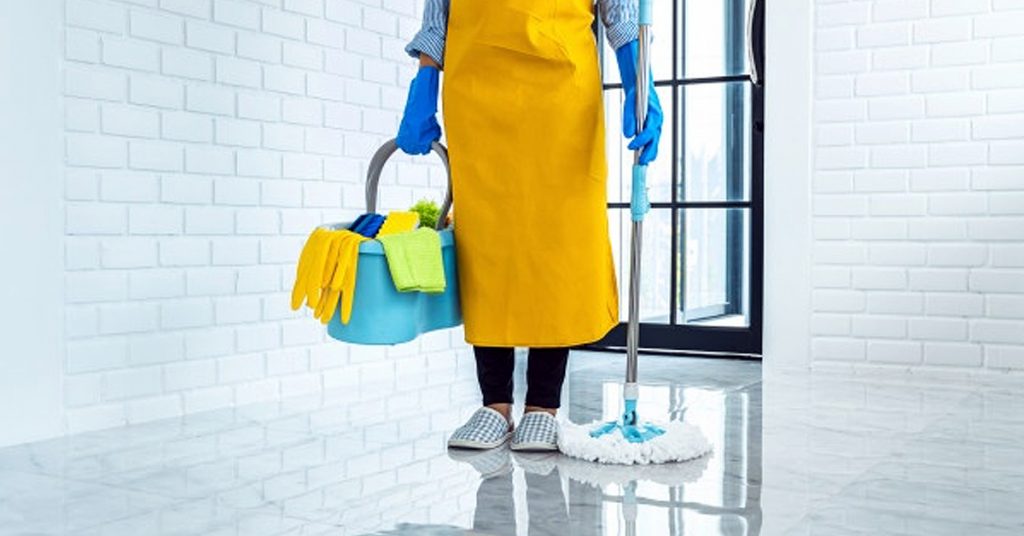 If you want to get products to have your cleaning kit, in the Monouso virtual shop you can find them at the best price.
Within the catalogue of hygiene products, you will find hand sanitizing gel, toilet paper, wet wipes, paper towels for drying hands and the dispensers for each of these products.
In addition, in the same space you will find the best wipes, one of the most useful utensils during our regular cleaning process.