How to control the inventory of a restaurant: Top Tips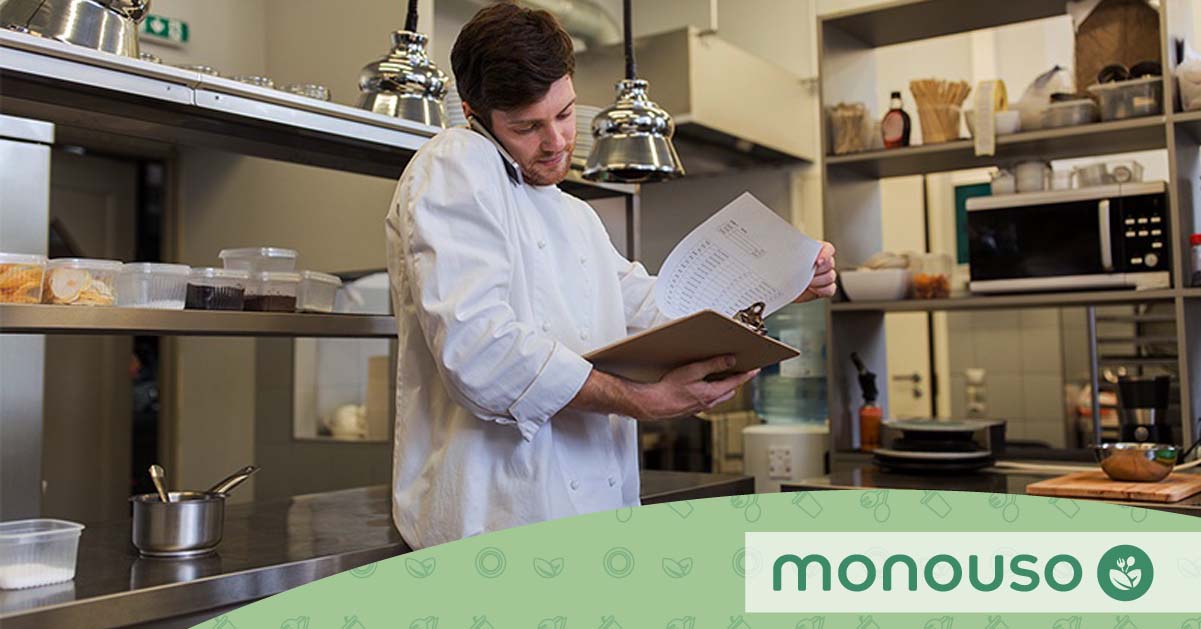 To control the inventory of a restaurant, bar, cafeteria or restaurant, it is essential to establish an action protocol and follow it. Its mission will be to help you keep everything in order, while ensuring a good hygiene and safety system.
If you want to discover what we have prepared for you, just read on! You will learn how to control the inventory of a restaurant. Come on!
6 effective tips for restaurant inventory control
Here are some tips that will help you keep restaurant inventory control easy and effective: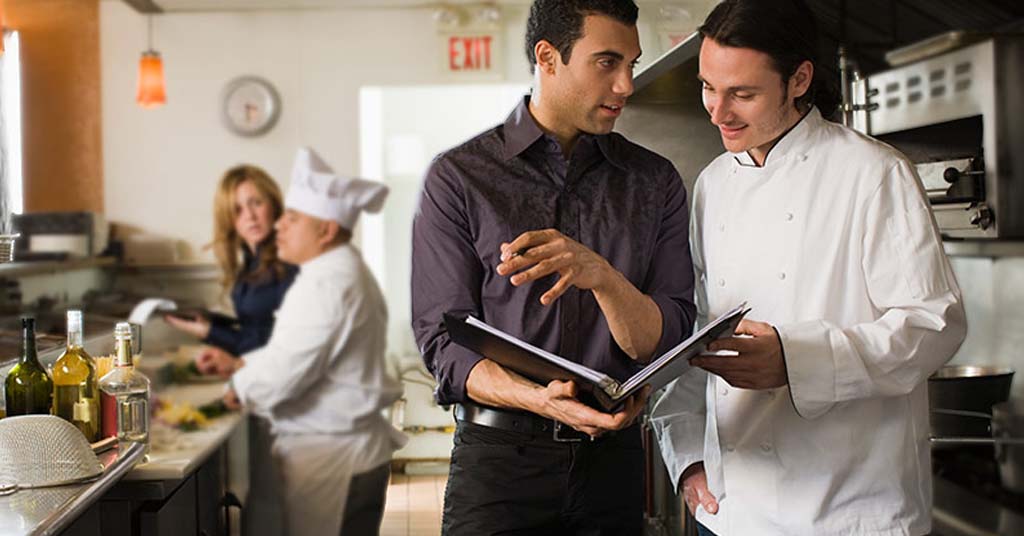 1. Keep your stock in order
The first thing you need to do is to keep all your stock in order, so that it is easier for your employees to keep accurate control. For that, we recommend having furniture that can help you store food and keep it well preserved.
Some ideas that can work in your restaurant's kitchen are:
Install multi-tier shelves to store food and keep it in good condition.
Install an industrial refrigerator and freezer to store food requiring refrigeration.
Dedicate a dedicated space for beverages such as soft drinks, wines, spirits, etc.
Dedicate a dedicated space for cleaning items, especially as these should not be in the same place as food.
2. Inspect your inputs and outputs on a daily basis
It is important that you inspect your inventory on a daily basis, to avoid having to make essential last-minute purchases. Also, be aware that these purchases may be more expensive than usual. In this case, pay special attention to the following aspects for a successful kitchen inventory:
Perishable food should be bought daily.
Non-perishable (canned) food should be purchased weekly or monthly, depending on the volume of output.
Another aspect that you should take care of is the recording of the behaviour of the inputs and outputs. All this, in order to control and record the current items and quantities, adding the purchases and outputs. Use this formula to keep it updated at all times:
(Beginning Inventory + Purchases) – Ending Inventory = Inventory Used (IU)
Through the UI you will be able to define the quantities of each item that your restaurant will need during a week. It will also help you to verify the changes that are generated during the operation of the business.
3. Adopt the "First in, first out (PEPS)" rule
This is about arranging products according to their expiry date, so that you always have those with the closest expiry date at hand. This way, you will be optimising their use according to their time and form.
Those foods with a longer shelf life can be stored with confidence, while those with an immediate shelf life should be used as a priority.
4. Reduce food waste
In case you didn't know, food waste can significantly influence the profitability of your restaurant, bar or café. It is because this alone generates monthly/annual money losses. Some recommendations we want to give you to avoid dealing with these losses are:
Ensure that food is kept at a suitable temperature to ensure that it remains in good condition.
Keep up to date with the expiry dates of food, trying to use the food closest to expiry first. As explained in the previous segment.
Hire suppliers that guarantee quality and freshness in all goods.
Use the quantity of ingredients adjusted to the recipes, as excesses cause unnecessary waste.
4. Establishes hygiene and safety protocols
It is important to establish hygiene and safety protocols to ensure that your inventory is kept free of ants, cockroaches, rodents, etc. At this point we recommend the following:
Avoid the accumulation of waste.
Hire companies that are experts in fumigation.
Establish a security protocol where few people have access to the inventory.
Install security cameras to prevent and monitor staff misconduct.
5. Bet on an inventory module
Nowadays, many hospitality businesses are betting on the use of technology to be more efficient in their services. That is why we recommend you to implement the use of management software to control the inventory in an automated way.
A good tool is "Practisis", which has an inventory module to efficiently manage your restaurant's stock. With Practisis you can:
Manage your inventory and cost with prescriptions easily and quickly.
Have physical inventory systems in place.
Make transfers, all types of purchase orders, cardex and more.
6. Choose a schedule
It is best to set an off-peak time for this task. Preferably before or after the end of the customer service day.
This good practice will not only help you to keep your inventory up to date, it will also help you to keep accurate information on the requirements for materials, food and resources needed to keep the restaurant operational. In addition, it is necessary that you carry out this process on a regular basis. It is advisable to do this on a weekly basis, and to analyse the information on a monthly basis.
Why do I need to control my restaurant's inventory?
A good inventory can offer you great benefits within your restaurant and here we will detail some of them:
It will allow you to keep all your products in perfect order.
You will know more accurately what your diners' preferences are.
You will discover the right and wrong decisions in the management of your inventory.
You will be able to identify in time when you need to reorder goods.
Your employees will be able to carry out their duties without any problems, as they will always have everything at hand.
The chances of theft by an employee with bad habits are minimised.
Knowing where everything is located optimises the working time of your employees.
You avoid costly last-minute purchases.
You will be able to manage your inventory better, so you will avoid products expiring in your kitchen pantry.
You will be able to know exactly which foods are consumed in larger quantities.
Bar inventory Why is it important and where to start?
If your restaurant has a bar, you need to attend to this area as well. Although most consider it a tedious activity, it is necessary to maintain efficient bar inventory control.
The object is to maintain a well-stocked bar, with enough alcohol to cater to all customers and their tastes. Also, to know if your bar's financial performance is going well, how much loss is generated in a given period, cost of products, customer preferences and minimum stock.
Stock at the start of the inventory.
Stock at the end of the month, after the inventory has been taken.
Stock in and out during this period.
Once you have reached this point, use the inventory used formula (Inventory Used = (Initial Inventory + Purchased Inventory) – Ending Inventory) and compare it to sales to see the actual profit.
How to take bar inventory in 7 steps
First of all, it is important to know how many bars the bar, the storeroom and the refrigerator have. Also, the period in which the inventory will be started and closed:
Excel sheets. Nowadays it is an easy, accessible and effective tool to make bar inventories, not only for you, but also for your employees. Organise the sheets by products and zones, to make it easier to find and remove bottles in alphabetical order.
Start with the main bar. Count the bottles according to their position on the bar, and then go to the Excel sheet and filter by alphabetical order, once you are done. Here you should consider data on alcohol type, brand, bottle size, product location (bar, store or fridge).
Establish a counting method. The simplest and most commonly used is the visual way to tell if the bottle is full, half full, one quarter full (1/4), or three quarters full (3/4).
Repeat the process for each type of product. In this case, apply the above procedure to all types of spirits and beverages, i.e. wines, beers, soft drinks, etc.
Apply this process to each zone: If you have started with the main bar, you should now apply it to all existing storage locations. For example, other bars, refrigerator, warehouse, storeroom, etc.
Add up the totals. Now you should add up the totals for each category.
Repeat the process weekly or fortnightly. This way you will know an opening and closing inventory, considering that during this period there will also be liquor outflows, and new entries.
General conclusions
Without a doubt, control measures in the hospitality industry have become key to ensure the smooth running of a bar, restaurant or café. For that reason, it is important that restaurateurs give it the importance it deserves. No matter how much the economic situation requires you to be on the go to maintain the profitability of your restaurant, you should always dedicate time to inventory.
Don't forget to always count the same way, and keep your inventory periods consistent (weekly, bi-weekly, monthly). You should not only be guided by the methods we have shown you in this post, as there are many more. The most important thing is to find the right one for your type of business.
We have reached the end of this article on how to control the inventory of a restaurant, did you find this information useful? We want to read you in the comments!