The 15 best delivery platforms for your restaurant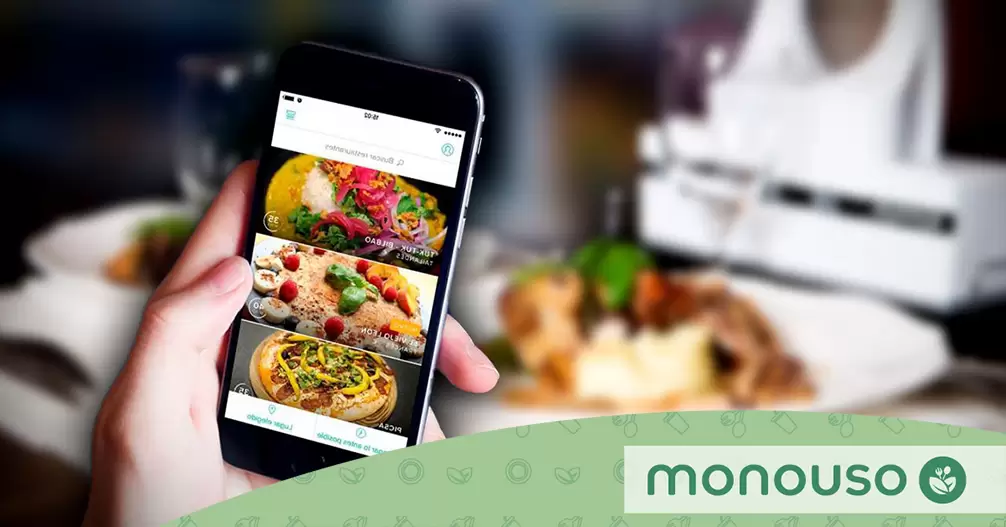 Delivery platforms are digital tools that have allowed restaurants to adapt to market changes. Having this service is an important support to overcome the difficult circumstances that Covid 19 has imposed on us. However, these food apps vary in terms of price, delivery capacity, speed and efficiency.
That's why we at Monouso bring you a guide to the 15 best apps for food delivery. If you are looking to increase the level of your service, meet the demands of your customers and build customer loyalty, take a look and find the most convenient option!
Delivery platforms Why should you count on them?
Have you ever thought about how your customers would feel if they could enjoy the dishes of their favourite restaurant from the safety of their own home? We agree that it would be an advantage to have online access to your promotions, offers and variety, without losing the privileges of being a regular customer. Undoubtedly, an excellent strategy to gain their preference.
Hospitality businesses have evolved to adapt to the demands of new generations who prefer an online consumer market. This need has led to the emergence of multiple digital delivery platforms. With them, restaurants retain their customers by showing resilience.
15 best digital delivery platforms Which one suits your restaurant best?
Not all restaurant delivery platforms are the same. When assessing the best alternatives, you should consider some elements such as reputation, number of users, commissions and geographic scope. Based on these criteria, the 15 best options are:
1. Glovo
If you want a delivery brand with an urban and youthful image, Glovo is for you. With its fleet of scooters and bicycles, it offers home food deliveries in major cities. In addition, it has a number of varied restaurant options that are integrated into a user-friendly and intuitive interface.
It also allows you to make direct purchases that will be picked up by the nearest delivery driver, to be delivered to your recipient in just a few minutes. The best thing is that they include the option of multiple deliveries, making the most of the journey. Currently, you can access this service through the glovoapp.com website, or through its app compatible with Android and iOS.
2. Uber Eats
Uber Eats is one of the delivery platforms with the largest number of users. This company has a wide range of associated restaurants, classified according to the types of dishes. From its mobile app or website you can order Spanish, Italian, Mexican, Mediterranean food, among many others.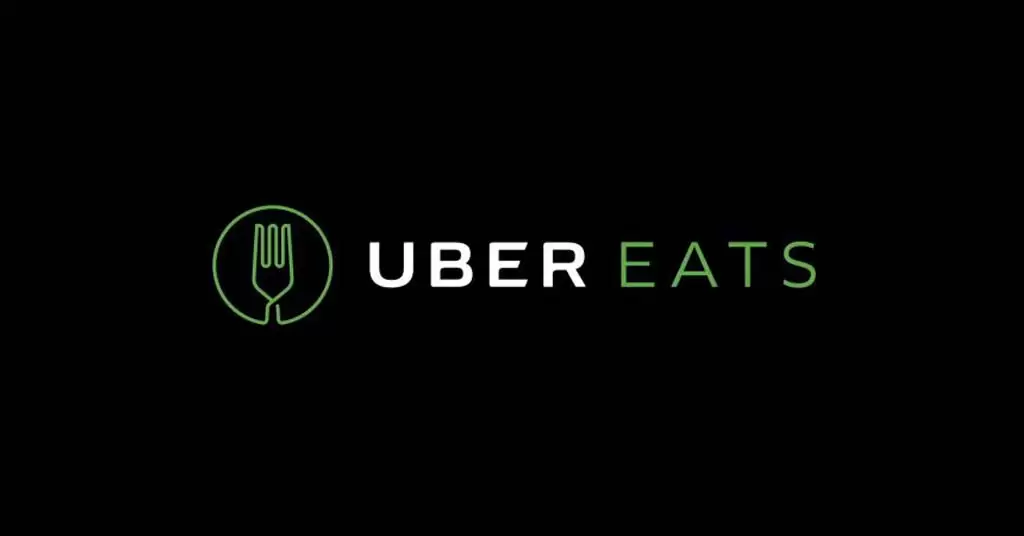 It is also characterised as a site where very specific requirements can be met, such as food for coeliacs, healthy or gluten-free diets. Another feature to highlight is its continuous updating. Thanks to this, users are informed about new restaurants, have a look at the menu and even read the opinions of diners.
At the time of the order, the customer will have an estimate of the delivery time and the total amount, including the price of the meal, delivery and taxes. And very importantly, you will be able to add multiple payment methods, including your Uber account.
3. Just Eat
Another of the food delivery apps with the longest tradition and pioneer in this type of business is Just Eat. It has its own team of experienced couriers, which has made it one of the most sought after. It has a simple and functional application, where users can access a wide range of restaurants.
Its interface includes the option of geolocation, allowing all nearby users to have immediate access to your restaurant. It also allows you to filter searches to show open restaurants, promotions, higher ratings, among others.
Currently, it has web support and has a mobile app that you can download from AppStore or GooglePlay. And very importantly, it offers multiple payment methods such as cash, debit card, credit card and PayPal.
4. Deliveroo
Deliveroo is a restaurant delivery platform with one of the highest scores on GooglePlay and AppStore. With this app, users can track the route of their order from their mobile devices. In addition, the accuracy of the estimated time generates trust and credibility.
The best thing is that it allows diners to search according to advanced criteria, to define the dishes of their choice, restaurant opening hours and the nearest restaurants. Thanks to its extensive network of delivery drivers, orders can be delivered anywhere in the city in less than 30 minutes.
Over the months it has improved its platform, making it more functional. Currently, it has applications for smartphones and tablets with Adroid and iOS operating systems. It is also possible to place orders through its online portal deliveroo.com.
5. Mr Noow
The Mr Noow delivery platform allows users to order food at home and reserve tables at their favourite restaurant. The application's interface helps to filter searches by type of service and food. In addition, it includes a tool to schedule the delivery of the order at the time and date of your choice.
When you download Mr Noow, it will automatically activate geolocation, and then indicate the nearest affiliated restaurants. This ensures a constant presence for potential local users to check out your promotions, menus and offers.
Finally, it offers multiple payment methods such as cash, credit or debit cards. Its mobile version is completely free on GooglePlay and AppStore. It also offers full access to its tools from the website www.mrnoow.com
6. Resto – In
If you want to rely on a brand specialising in gourmet food delivery, you should consider Resto – In. Their vision is oriented towards exclusive restaurants across the European continent. This premium service has been offered since 2006, and has gradually made its presence felt with a unique delivery concept.
This would be a good opportunity to place your restaurant among the best, targeting customers who value quality dishes. Another important aspect is that Resto-In has its own network of delivery drivers, who have an impeccable image. And best of all, it has an effective after-sales system to build customer loyalty.
7. FootMe
FootMe is another internationally recognised food delivery app. It has a user-friendly interface that allows you to know in real time the location of its affiliated restaurants, prices, menus and promotions. Its app is compatible with most iOS and Android devices and operating systems.
Its main payment methods include cash, debit cards, Visa, Master Card and American Express. The average delivery time according to its web platform is 45 to 60 minutes, with a special service for executive lunches. Even better, it currently has the lowest delivery fees in the market.
8. Too Good To Go
Too Good To Go has perhaps the most creative concept in terms of delivery brands. This is about reducing the waste that restaurants generate on a daily basis, while maximising their commercial return. This environmentally oriented vision is sweeping the world, gaining more and more affiliates.
To do this, the platform pinpoints local shops that sell "surprise bags" at unbeatable prices, using surplus food. By downloading the app, it shows users nearby restaurants, which they can then add to their list of favourites.
We see this as a good opportunity to frame your hospitality business in a socially conscious concept.
9. Giongo Delivery
Another more local alternative is Giongo Delivery. This delivery platform allows users to explore fast food restaurants and place orders in real time. It offers several delivery options, allowing users to choose between home delivery or delivery to the restaurant itself.
It also has a geolocation option that calculates the estimated delivery time and the distance to be covered by the vehicle. This user-friendly application has web support and compatible versions for mobile phones, which can be downloaded from AppStore and GooglePlay.
10. DoorDash
DoorDash is a delivery platform associated with leading hospitality businesses, which currently has thousands of users. It offers more than 310,000 menus distributed in around 4,000 cities around the world. Its mobile application is developed to facilitate multiple requests very quickly.
In addition, your customers will have options to schedule orders on specific days and times, making it ideal for corporate lunches. When accessing the main menu, you can see the meals classified by type, which can be purchased with no minimum requirement. Importantly, it offers its services 24 hours a day, 7 days a week.
11. Grubhub
Grubhub is a great alternative when it comes to digital delivery platforms, if you are looking for delivery security. It has a creative system of promotions to attract customers, including discounts, special codes and rewards. It also offers a variety of delivery options, such as home deliveries, curbside pick-up or directly to the catering business.
It has specialised over time in supporting local initiatives, benefiting restaurants closest to home. The best thing is that it includes 24-hour technical support to clarify any doubts you may have. You can access Grubhub and become a member by downloading the mobile app or directly through their website www.grubhub.com.
12. ApperStreet
A different delivery platform is ApperStreet. This application is developed to manage your restaurant's online orders. It differs from the rest mainly because of its ability to adapt to multiple requirements. You can use it in two versions; a website and a mobile application downloadable from AppStore and GooglePlay.
From a dashboard you can access your control panel, where you can manage products, orders, discounts and menus. In addition, by freeing yourself from intermediaries you will save additional commissions. It also includes personalised marketing support to increase sales and service effectiveness..
Another advantage of the platform is its ability to integrate the corporate image, respecting the identity of your hospitality business. And finally, it includes a whole section dedicated to reports and analytics to improve productivity.
13. GoDelivery
If you want a food delivery service with transnational backing, with a network of certified drivers, this is GoDelivery.. With it, you can track orders using a GPS system in real time. The app has universal compatibility, so your customers can access it from any device.
The platform is designed for easy access and instinctive navigation. It also offers the possibility of enjoying other modules to organise your hospitality business, such as an image gallery and an online shop. Its app is compatible with Android and iOS operating systems, and it also has a web version.
Orders are unlimited in size, allowing your users to order small plates or orders for mass events without worrying about excessive commissions. This is complemented by the online support, which will help you to dispel doubts and concerns so that you can get the most out of this app.
14. RappiAliado
RappiAliado is the international version of one of today's most popular food delivery apps. With it you can manage your restaurant orders and optimise the delivery process. It also allows the creation of personalised menus and exhaustive inventory control.
The platform also includes the possibility to review order history, for easy and transparent cash closing afterwards. Don't worry about the punctuality of deliveries, as with GPS you can check the location of the Rappitendero who will pick up each order.
Another interesting option is evident in its intelligent editing system, which offers predefined templates for activating and deactivating timetables. And finally, it is important to add that RappiAliado can be downloaded directly from GooglePlay or the AppStore completely free of charge.
15. ChowNow
Chownow is another digital delivery platform that focuses its efforts on empowering local restaurants. From this app users will be able to order food from your catering business without additional commissions. Your customers will have the possibility to browse according to the type of food they like, or check out the locations in a certain area.
In addition, it offers a suite of digital tools that can be incorporated directly into your website. It also has a mobile version that is compatible with virtually all devices. And to make it easier to locate your restaurant, the customer can select the option to navigate through the map.
Another feature is the large number of payment methods, including credit cards, debit cards, PayPal and GooglePlay itself at the touch of a button. This helps to build customer loyalty, especially with its after-sales section.
So much for our list of the 15 best delivery platforms. Remember that at Monouso we have an online shop where you can find the best products you need for your catering business. We are sure that having these items will improve the quality of your service.