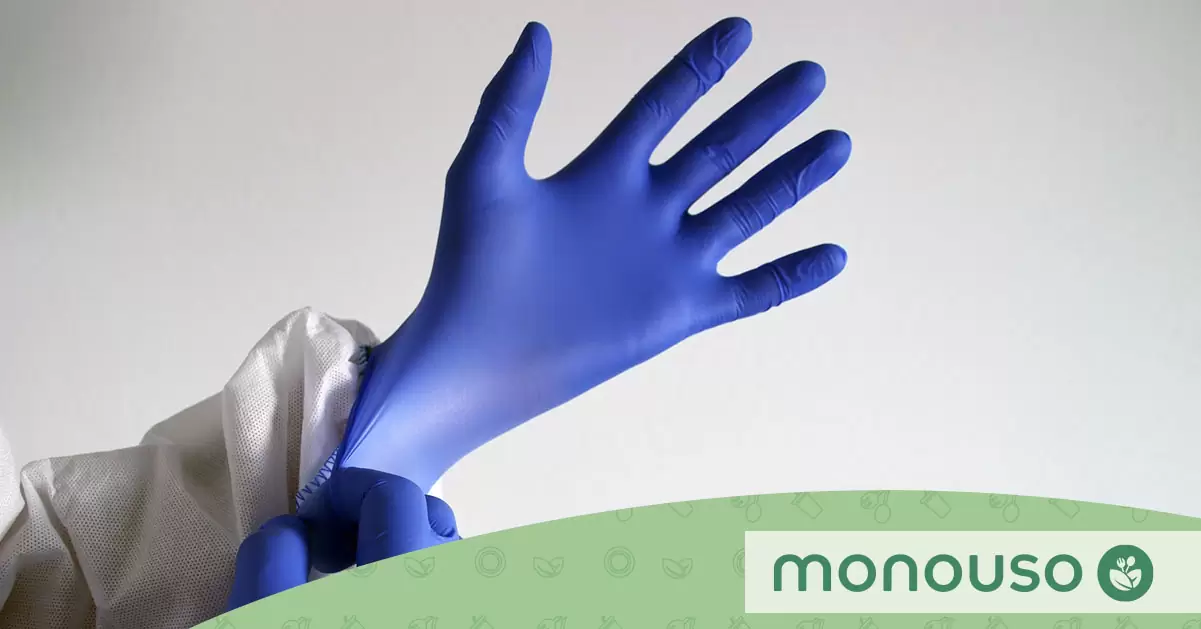 More than a "disposable" garment, disposable clothing is considered an optimal working tool, both in the hospitality, gastronomy and medical fields, among others. The main purpose of this type of clothing is to avoid spreading contaminating agents.
why is it important to have disposable clothing?
Disposable clothing was created with the sole purpose of safeguarding health by protecting personnel from becoming infected with any substance or virus that has been spread.
Types of disposable clothing
From gloves and masks to mats and towels. The types of disposable changing rooms tend to vary according to the area of work. At present, at least 22 of them are commonly used:
Gloves
The best known, these are usually made of:
Latex
Polyethylene plastic
Vinyl
Nitrile
Some with talc, white or transparent.
Caps
Mostly used in hospitals, chemical plants and food companies. Disposable caps are made of:
Polypropylene
Polyethylene
And their main function is: to prevent hair from falling and contaminating.
Masks
The masks prevent our breath from contaminating any aseptic place or individuals from catching any bacteria in the air. Their models:
Single
Double
Triple
With rubber
As for their colors, they vary according to the area of use.
Gowns and Kimonos
Disposable polypropylene gowns and kimonos are used in hospitals, food plants, operating rooms, among others. Their main function is to prevent contaminating agents from coming into contact with the clothing, thus harming the work or health of individuals.
Coveralls
With hood, zipper and zipper, disposable coveralls can be made of:
Polypropylene
Plasticized polypropylene
This type of clothing is designed to protect individuals from any contaminating agent in cases of risk.
Sleeves
Or disposable wristbands made of polyethylene or plasticized polyethylene. They are specially designed to protect individuals in clinical or food laboratory areas.
Socks and slippers
They are mostly used in the area of sales and catering. For example, in case you need a sock to try on shoes, these are ideal. Likewise, slippers offer comfort and a premium service in any store. Among their main features are:
Being made of transparent or white polyethylene
Breathable
Variety of sizes
Literally, this type of disposable apparel is made to make you feel at home.
Shoe and boot covers
Whether in the surgical, sanitary or food area, shoe covers and boot covers will isolate any kind of contaminating agents. They are made of polyethylene and polypropylene. In addition, they are:
One size fits all
Resistant
Waterproof
Comfortable and easy to use.
Towels, sheets, rugs, thongs, boxer shorts and hairdressing capes
For the hygiene area, hotels and spas. Towels, sheets, rugs, rugs, thongs and boxers are usually hypoallergenic, absorbent, with a comfortable design, waterproof and soft to the touch. This type of disposable apparel saves on laundry and cleaning costs in large hotels, spas, hairdressers, among others. They can be made of
Polyethylene
Polypropylene TNT
Polypropylene
As for the colors, they are usually white. On the other hand, hairdressing capes are usually made of polyethylene, colored, waterproof, easy to use and disposable.
Frequently Asked Questions
Are there other types of disposable clothing?
Yes, depending on the area of use you can find other types of disposable clothing.
What are the advantages of using this type of garment?
You save on costs, you take care of your health and you offer safety and comfort to your customers or employees.