Disposable masks: uses, types and recommendations
The world is currently on the alert for a new virus that has caused dozens of deaths: the Wuhan coronavirus.
Its appearance has led to the temporary closure and declaration of quarantine of several cities in China, the initial focus of the disease that has been spreading across the globe.
The coronavirus belongs to a family of viruses whose origin is unknown, but which can cause a variety of respiratory diseases.
Most coronaviruses are not dangerous. However, recent outbreaks have had devastating consequences.
The typology of this infection in patients causes fever, cough and respiratory distress, presenting among other symptoms:
Fatigue.
Headache and sore throat.
Nasal discharge and drip.
Difficulty in breathing.
General malaise.
So far, there is no specific treatment or vaccine that attacks the infection.
Therefore, it is recommended to take some precautions to avoid the spread of this virus, which can be transmitted from animals to humans and from humans to humans.
In Monouso, concerned about this contagious condition, we offer you a variety of disposable masks, used as a barrier to prevent the spread of serious diseases.
Proper use of disposable masks
The effectiveness of the protection of disposable masks depends on correct fitting.
When the time comes to put on a mask, you must perform two previous steps: wash your hands with soap and plenty of water. Then, check the integrity of the mask. If it is damaged, throw it away, it will not protect you.
When you put it on, make sure you have a good seal between the edges of the mask and your face. This will prevent contaminated air from leaking out and you will end up breathing it.
With the straps it comes with, you will have the opportunity to adjust the mask against your face. Remember that this is a device that you will have worn for long periods of time, it must remain tight, but in a way that is comfortable for you.
Make sure that you have positioned it in the correct direction and that the filtering systems are exposed on the outside of the disposable mask.
With this proper use of masks, you can be sure that you are protected from any virus or infection that could endanger you and your family's health.
Advantages of using disposable masks
At times when it is necessary to prevent the spread of any disease or virus, the virtues of disposable masks are evident. However, there are some that we lose sight of.
Among the advantages of using disposable masks are:
Protection against the risk of contagion or infection.
It is a disposable product that does not need to be washed or sterilized.
It does not require storage, as it is disposed of after use.
It is very practical and easy to use.
Correct way to remove a disposable mask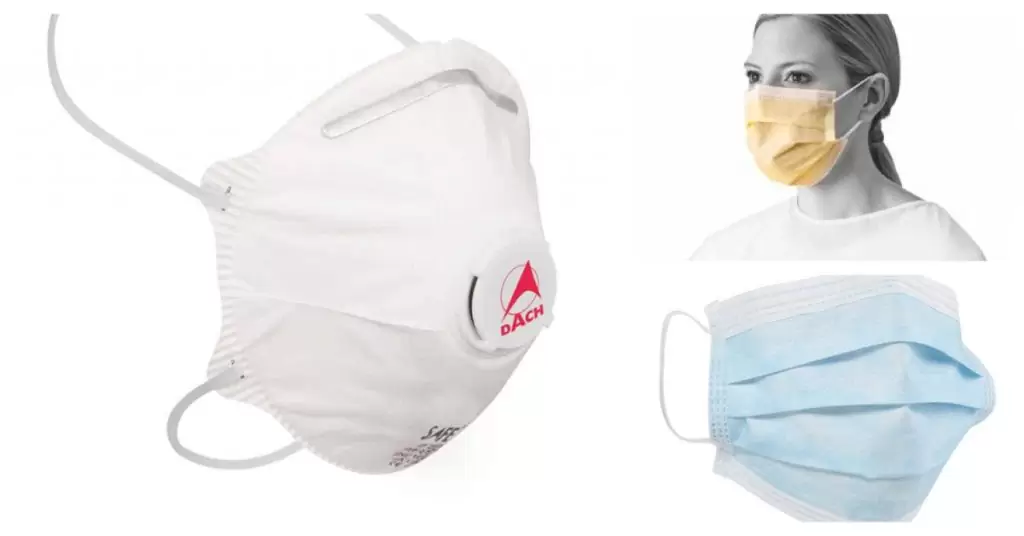 It is likely that the mask you used is contaminated. To avoid getting the pathogens trapped in the filtering system, you should follow a simple protocol to remove it and dispose of it properly.
Once the disposable respirator has been used and needs to be removed from your face, it is important:
Wash your hands properly, with soap and water.
When removing the disposable respirator, avoid touching the front part, as it could be infected.
Remove the disposable mask by pulling the lower band over your head, without touching the respirator. Then do the same with the upper band.
Place the mask in the bio-waste container and wash your hands.
FFP1, FFP2 and FFP3, what do these codes mean?
There are different classifications of masks, depending on the protection factor. In the case of codes FFP1, FFP2 and FFP3 they correspond to the recommended use characteristics for each disposable mask.
Depending on the type of contaminant to which we are exposed, we must decide what level of protection is required.
The FFP1 code is recommended when we are in the presence of non-toxic dusts, cement, textiles, iron or steel exploitation and wood work.
The FFP2 code is indicated in the presence of non-toxic dust, smoke, work with silicones and oils.
Finally, code FFP3 is used in the presence of toxic dusts, viruses and bacteria, also in work with asbestos fibres, arsenic, lead, nickel and oils.
Recommended for these moments and types of work
In view of the epidemic we are currently experiencing, the ideal is to protect yourself by using disposable masks.
Disposable masks have a wide range of uses, including:
Domestic: they reduce the discomfort caused by spring allergies and environmental pollution, making disposable masks a protective barrier for our respiratory system.
Health professionals and veterinarians: the use of disposable respirators is essential to protect against the high risks of infection. Especially when we are exposed to frequent contact with a risk agent.
Construction industry: disposable respirators avoid the long-term negative effects of continuous exposure to dust from bricks, blocks and cement.
Industry and production: in this sector the use of disposable masks is of great importance. It reduces the risk of affecting health by exposure to external agents. In the case of painters or stone craftsmen, it protects them from the gases coming from the chemical products they use. Carpenters use them to avoid being affected by wood shavings.
Food sector: this section is of special interest because the use of disposable respirators in this sector avoids contaminating our environment, protecting the raw materials with which products are made from possible contamination that will be consumed by our customers.
Useful life of disposable respirators. What defines them?
Disposable respirators are the equipment used as protection for personnel in various areas, so it is imperative to know the life span of these products.
The purpose of disposable masks is to reduce the level of exposure to substances that may be harmful to health. Therefore, the material used to make the masks is designed to absorb the particles that try to enter when the air is inhaled.
It is important to note that the longer the disposable respirator is worn, the less likely it is to work properly, sealing the edges of the respirator to prevent air from leaking out.
Expiration dates vary depending on the type of respirator. The shelf life information for this product is identified by an hourglass icon, located on the side of the container.
However, the proper functioning of disposable masks depends not only on the expiration time, but also on proper storage, so it is recommended to keep an updated inventory that includes stock rotation.
Storage tips for disposable respirators
In order to keep the product in perfect condition, during its life span, it is necessary to employ measures that encourage proper storage such as:
Store respirators in their original packaging.
Protect from sunlight and extreme temperatures.
Keep disposable respirators away from dust, contaminated areas, harmful chemicals and excess moisture.
Better disposable masks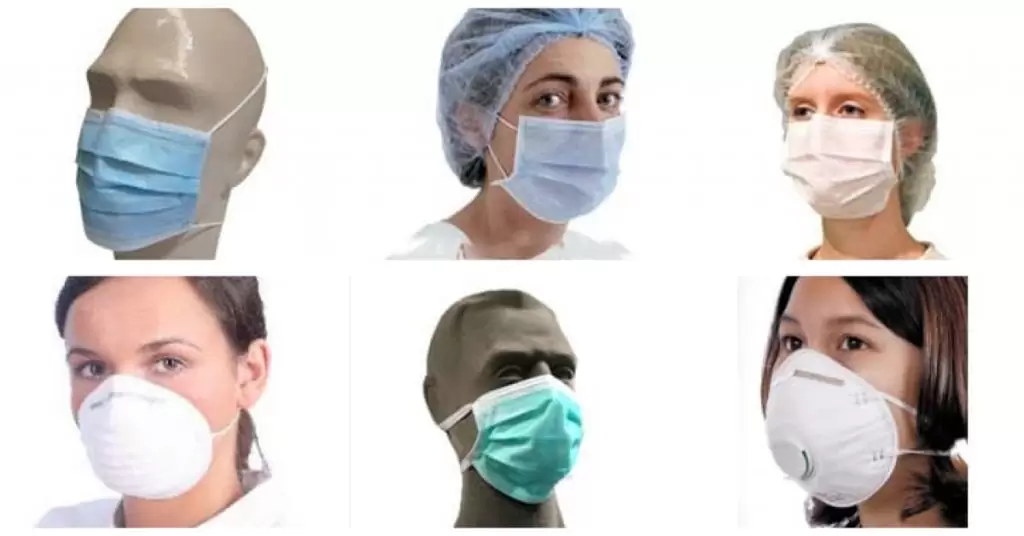 In order to avoid exposure to harmful agents, at Monouso we have a wide range of disposable mask options.
The disposable masks are made of polyethylene or paper and a soft material that has direct contact with the skin.
At Monouso we have three types of disposable masks:
Protective masks: used to protect against splashes and microorganisms.
Respiratory masks: avoid the inhalation of contaminating substances.
Specialized masks: used to avoid contagious diseases or chemical or organic vapors.
Disposable masks are suitable to avoid the risk of contagion of viral and infectious diseases, by exposure to pathogenic agents.
With the use of disposable masks, Monouso offers an alternative for the population that serves as a protective barrier against substances that can affect their health and that of their loved ones.