Disposable mechanic's gloves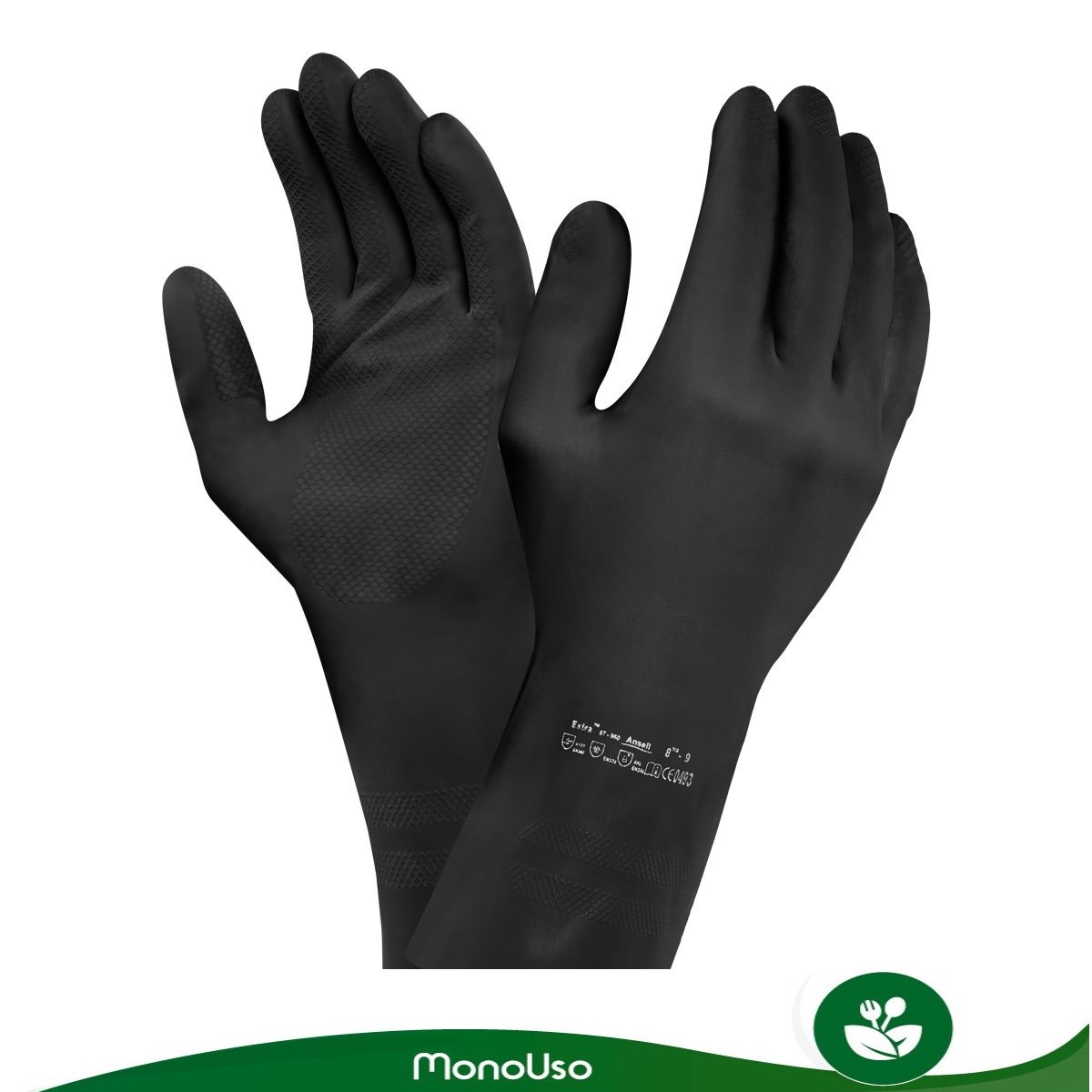 In all jobs there is a risk of accidents occurring. That is why it is important to take precautions that can lessen the severity of the incident. What kind of measures can you take? It can be very helpful to wear disposable mechanic's gloves inside the shop so that you can counteract the impact of an accident.
What happens is that when we talk about disposable gloves the first thing that comes to our minds is the hospital. We also think of the laboratory where medical tests are performed, but the truth is that you can think of many other things. In this case, disposable mechanic's gloves are a great protection.
The function of disposable mechanic's gloves
It is well known that disposable gloves for mechanics become a protective wall from the moment they are put on your hands. Why? It is because they protect against bacteria, infections, microorganisms, among other possible evils that can endanger a person's life.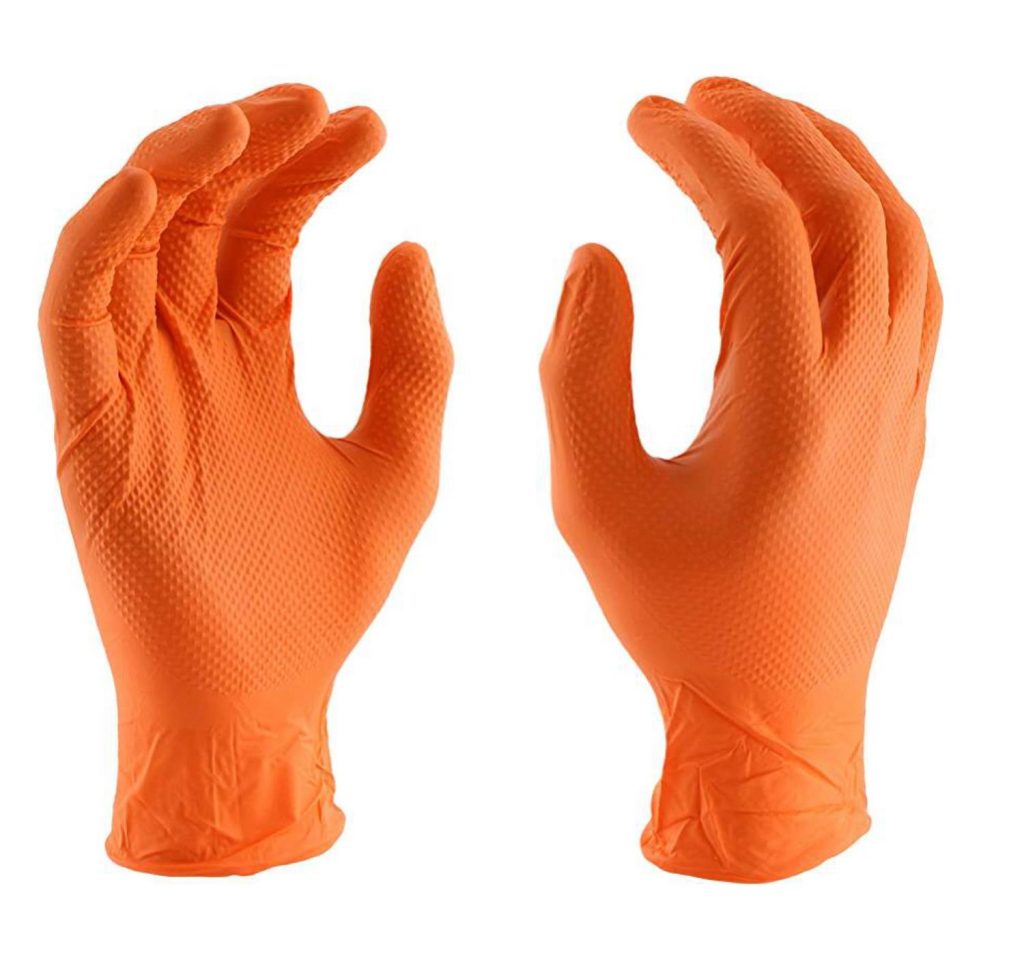 In the particular case of a mechanic, his work can produce open wounds through which infectious agents can pass. These agents cause severe damage to the body. However, the function of disposable mechanic's gloves is to prevent this from happening – wearing them is very important!
Disposable mechanic's gloves: More protection for your hands
The work of a mechanic requires precision and a lot of effort. It also puts you in constant contact with gasoline, diesel, grease and other chemical agents that get embedded under your nails. This represents a constant risk of possible transmission of diseases and infections in the mouth or stomach.
This situation can be avoided or the risk minimized by wearing disposable mechanic's gloves. We must raise awareness and educate ourselves to use disposable gloves in any work we do. Above all because health must be taken care of and what better way to do it than by using this protection.
Different types of disposable mechanic's gloves
The companies in charge of industrial safety have developed different types of disposable gloves for mechanics. In our case, we make disposable gloves that can only be used once and are immediately discarded.
But we also developed disposable machine shop work gloves that can be used more than once. Of course, these are usually more resistant, because we work with different materials for the manufacture of the disposable gloves.
Mechanically resistant disposable gloves
When we talk about disposable mechanic's gloves, we mean heavy-duty gloves. These gloves must withstand high temperatures, resist shocks and even contact with corrosive agents. Above all, gloves that can be used more than once must have these characteristics.
With us you can get the toughest disposable mechanic's gloves on the market. We also guarantee that they are the best fit for your hands, making it easier for you to grip and move around while working. They do not impede at all the good development of the mechanic's skills.
Disposable gloves mechanical protection
When we talk about mechanical protection, we mean the action of preventing external agents from affecting your health. On the other hand, we also refer to the fact that a mechanic is prone to being hit during work. Perhaps the blows cannot be avoided, but the impact of the blows can be.
By wearing heavy-duty disposable mechanic's gloves, you can avoid cutting your hands. The protection may also be to prevent an outside agent from entering your bloodstream and putting your health at risk in any way. This is certainly a great measure of protection!
Disposable nitrile gloves the ideal material
Although there are different types of disposable gloves for mechanics, nitrile is the ideal material. Why? The material is the most resistant due to its synthetic composition, and it also fits perfectly to the hands. It even allows a lot of freedom of movement, even for holding small things.
There are many advantages to using disposable nitrile gloves for the mechanic. It is superior to latex in many ways. We highly recommend the use of these disposable mechanic's gloves that can resist the impact of a heavy blow.
We have all sizes and models
One of the great advantages that we offer you is the great variety of sizes and models in disposable mechanic's gloves. In the case of the nitrile gloves we offer them in a presentation of 100 units. In view of the different sizes that are available you will always find a glove that fits your hands.
In addition, depending on the models in disposable mechanic's gloves, we offer to the ambidextrous people the tailor-made glove. You can use the same glove on both hands without any problem. Maintaining the same comfort and excellent grip with the quality that characterizes us always.
We have the best work teams
The success we have had in sales in recent seasons is due to our excellent teams. We have spared no effort to update the tools, equipment and materials for making disposable mechanic's gloves.
We now have state-of-the-art equipment, the most modern in the marketplace. What for? To offer our distinguished clientele the best quality disposable mechanic's gloves at an affordable price.
Proven staff experience
Having sophisticated and state-of-the-art equipment and work tools would be worthless without the right staff. That is why we make sure that our employees receive training in accordance with the company's commitments. In this way they acquire the experience that has made them qualified professionals.
Now it's time to get our products!
The quality of our products is proven, including of course the disposable mechanic's gloves. Now is the time to buy them, we assure you a high quality product at the best available price, be part of something big and good, don't hesitate!