10 European wines to succeed in your restaurant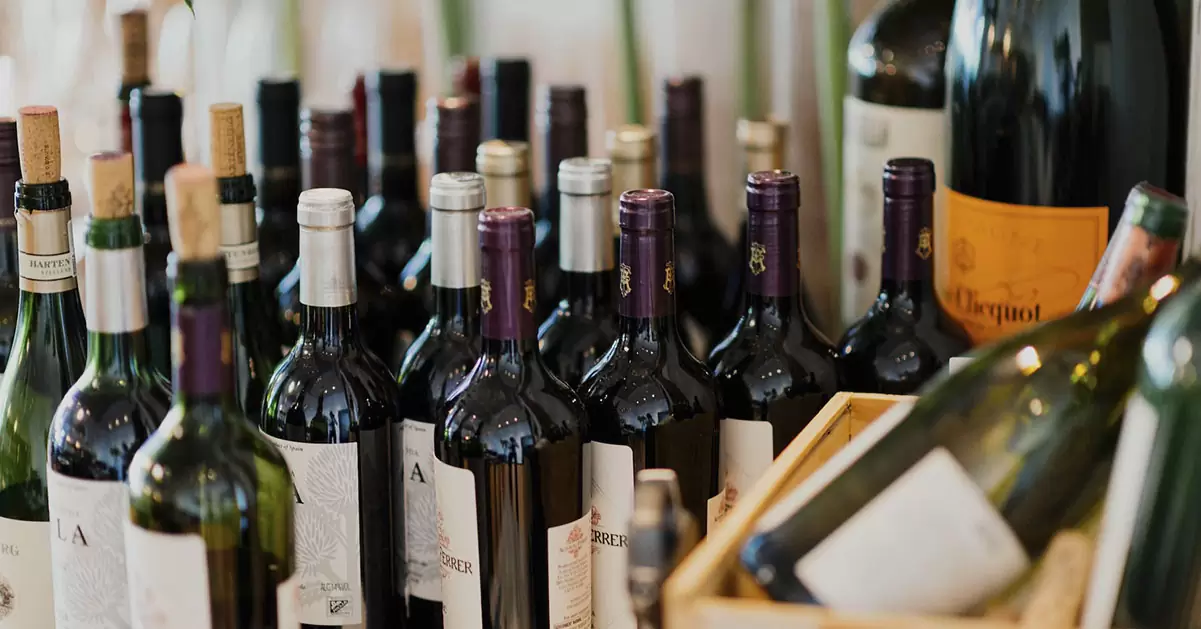 There is no doubt that the best European wines will make the popularity and quality of your restaurant improve significantly. The point is that many customers attach great importance to the wine list offered by a restaurant, as is natural.
For your restaurant to be successful, it is vital that the wines you choose are the right ones. For this reason, we leave you some recommendations of European wines that cannot be missing in a restaurant.
Why should I go for the best European wines?
You are probably wondering why the best European wines should be in your restaurant. Before giving you our recommendations, let's clear up this doubt.
The European Union currently has about 43% of all the vineyards in the world. Thanks to this, these wines are the most popular across the planet and enjoy an unparalleled export record.
Red wines
A good red wine can never be missing in your restaurant. In addition to all the good things it can bring to your health, such as preventing cholesterol, it is one of the most requested by customers. Among the best European wines we can find:
Monastrell
These wines are modern, high quality and powerful thanks to their high alcohol content. Monastrell wines stand out not only for their aroma, but also for their sweetness, great taste and intense ruby color.
Bordeaux
Bordeaux wines are characterized by a red color full of passion and an exquisite aromatic richness. Among the aromas that can be enjoyed are some such as cherry, blackberry, raspberry and violet.
Burgundy
This red wine has fruity aromas of raspberry and strawberry and a notable absence of tannins. It is a wine that can be refreshed if you wish to reduce the sweetness a little.
White wines
Like red wines, white wines enjoy a great variety and, geographically, they are very diversified. We will now tell you which white wines should not be missing in your restaurant.
Sauvignon Blanc
The wines that come from this grape are known for being dry, acidic and nervous. However, their aromatic qualities are splendid, especially if they are young, as you will find different reflections of fruits and herbs.
Pinot Grigio
Pinot Grigio is quite famous for its refreshing, citric or pear and green apple flavor, also for its delicate aroma. It is a quite soft wine, ideal to start enjoying this variety.
Tokaji
Although a Tokaji has a lot of sugar, it is not at all cloying due to its acidity. This acidity is precisely what makes it so famous for being so "expressive". It is a sweet wine that will never bore you.
Sparkling wines
If we are talking about the best European wines that you must have in your restaurant we must certainly name some sparkling wines. These wines are very fun and fresh, plus they have gas.
Prosecco
Among the most balanced sparkling wines we find Prosecco. With its bright yellow color and persistent bubbles, it can refresh the palate without any problem. Its aroma is fruity, although it also has citrus notes.
English sparkling wine
A few years ago, English sparkling wine accounted for about 66% of the annual wine production. They are of very good quality, a bit dry, but just as much fun as Prosecco.
Fortified wines
Fortified wines are those whose alcohol content is achieved by adding wine alcohol. The alcohol content of these wines can be between 11 and 15 degrees. These wines are also known as fortified wines.
Port
Port wines are popular for having a great aromatic intensity, in addition to alcohol and sweetness. Thanks to fermentation, the wine is able to retain some of the grape's natural endowments and, for many, this is the best fortified wine,
Sherry-Sherry
This type of wine has a sensory characteristic that is rarely available in other wines or in the world. It is dry and its acidity is also low, its color is pale, although its alcohol content can be quite high.
With this last one we complete our recommended list of the best European wines that you should have in your restaurant. By having them on your menu, we are sure that you will be able to achieve success by combining them with exquisite dishes.
And you, which of these European wines do you prefer? Discover much more about Gastronomy in our blog!