Food court, a delicious concept that you should know
Food courts or food fairs are a current trend that has developed around the world and are influenced by a similar system that was implemented in the United States during the 1980s.
In these spaces are developed businesses belonging to the restaurant sector that not only share the location, but also a healthy competition of flavors with other establishments.
One of the main advantages of the food court is the savings in rental costs and kitchenware, which will allow you to expand your business vision and invest in improvements.
Generally, food courts are located in large spaces, where businesses share the area of tables and chairs.
Another characteristic of the food court is the search for customer loyalty, providing quality service and affordable prices.
To learn more about the benefits of food courts, stay with us and discover a little more about this trend in Spain.
What are food courts?
Food courts are food courts with several restaurants in charge of offering gastronomic services to their customers who expect to enjoy a tasty meal sharing a common space.
With food courts, diners have a wide variety of culinary options to choose from, so visitors can enjoy the menu of their choice.
This type of business has evolved over time until today. They became known in airports and shopping malls, as a place of passage where people could eat upon arrival or before leaving for their destination.
These spaces are an important part of the exponential growth of restaurants, ventures and restaurant chains, especially those dedicated to offering fast food.
Nowadays, you can find food courts in shopping malls, casinos and airports. These restaurants have the capacity to offer their dishes to more than a thousand people during one service.
Benefits of the food court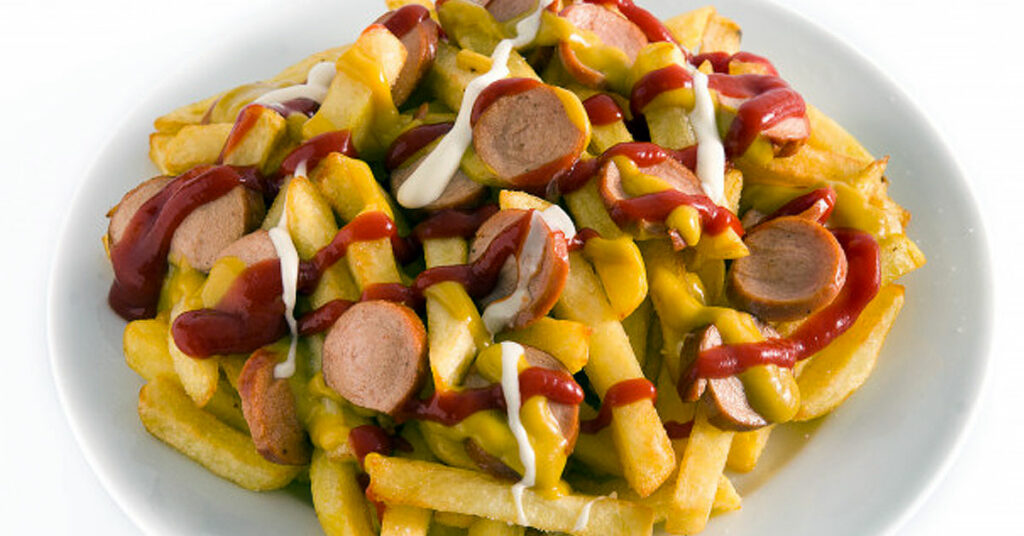 Has it ever happened to you that you want to eat at your favorite local establishment and all the tables are occupied? It's an annoying situation, especially when you don't have time to wait.
One of the benefits of food courts is that it gives you the freedom to choose what to eat in a common space without having to go to a restaurant.
Other benefits that food courts have are:
Ideal to visit with the family
You can enjoy your favorite menu at any time of the day
They are perfectplaces to share with your friends
They have a wide gastronomic offer
Its decoration is warm, minimalist and comfortable
In addition to these benefits, some establishments have combos or economical options for workers, who during their lunch hour enjoy a delicious menu at a good price.
Organization of food courts
In this gastronomic business model, organization is a relevant aspect that must be handled with care, in order to achieve the perfect gear to avoid inconveniences between restaurants by sharing spaces and utensils during the working day.
All food courts have a different identity and standards, but they all have in common that they provide dishes, experiences and quality service to their customers.
These businesses, in addition to working in the same space and sharing tables, distribute other items such as the tableware in which the dishes are served to diners to reduce costs.
In addition to tableware, these places share cutlery and other service tools that are granted by the committee that manages the administration of the place where the restaurant is located.
However, there are more food courts where you must buy the tableware and equipment needed to serve the dishes.
In order for all the restaurants in a food court to have these benefits, they must divide and share the costs of purchasing these utensils to reduce the costs of these products and invest them in improvements to the premises.
The utensils that are shared in this type of restaurant are:
Trays
Security service
Crockery, cutlery and glassware
Furniture such as tables, counters and chairs
Washing of glassware, crockery and cutlery
Appliances
Restrooms
Maintenance personnel
Payment of utilities such as water, gas, electricity, heating, etc
WiFi and telephone service
Sponsors
Organization of events in the food courts
Food courts in Spain
Spain has a large food court market. Increasingly, there are people who have considered the idea of being part of this trend.
One of the first examples of food courts is the Mercado de San Miguel, which offers a variety of dishes, alcoholic beverages, desserts or tapas to customers who visit it.
In Barcelona, the food courts La Boquerá and El Nacional are well known. Both have an impressive decoration and a service time dedicated to the sale of Mediterranean food.
Finally, Mercado de Abastos and Mercado de la Ribera are traditional establishments with striking decor and food court like gastrobars opening.