Keys to good food packaging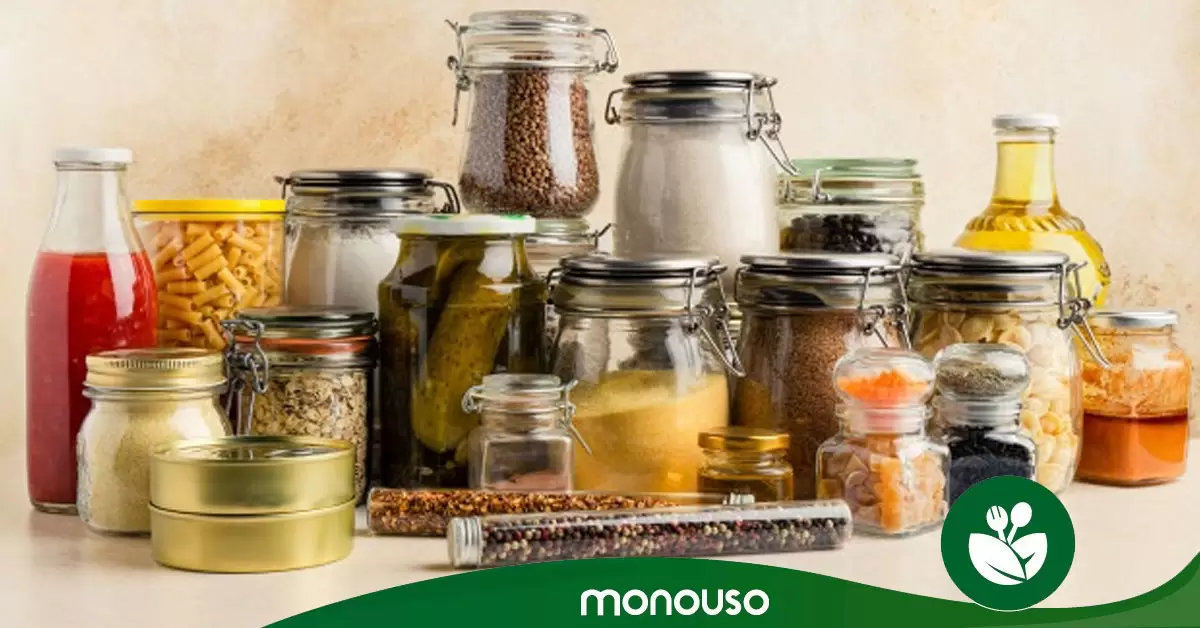 Companies in charge of food production need packaging to distribute their products nationally or internationally while maintaining their freshness and characteristics intact.
In addition to their packaging function, they are the best way to identify the product and make the brand known.
Food packaging is manufactured according to several requirements, such as compliance with food storage packaging regulations and product protection and sanitation regulations.
Know the food packaging, the options you find in the market and you will have the necessary information to select the best type of packaging according to the food you produce.
Food packaging: the basics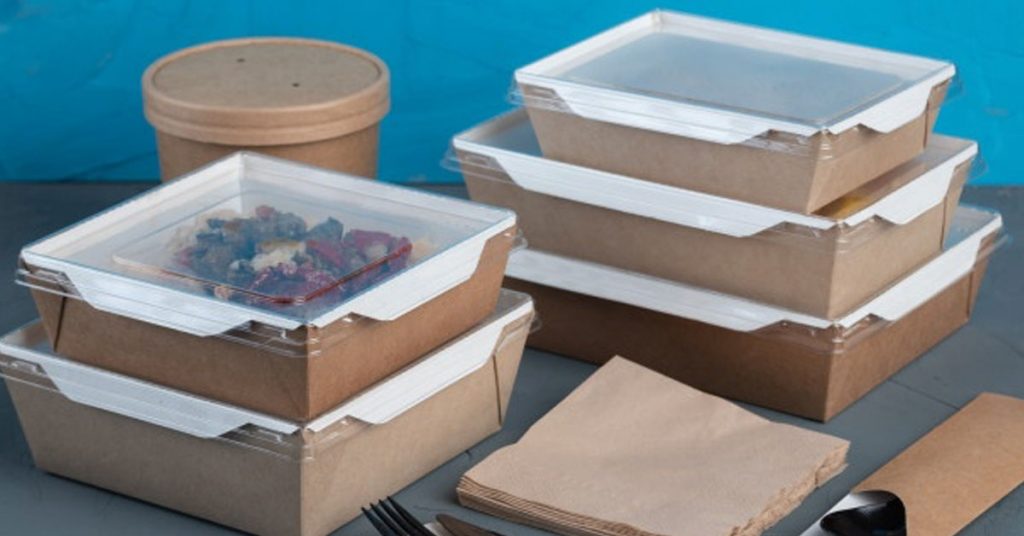 Food packaging contemplates those containers or packages that have the responsibility to protect and maintain the freshness of the food inside.
Packaging allows distributors to easily handle and transport the food to the points of sale, where their workers will be in charge of taking it inside the establishment and displaying it for sale.
In addition to maintaining its properties and protecting the food, food packaging allows consumers to know the nutritional properties of each food and the ingredients used in its preparation.
Most common materials used in food packaging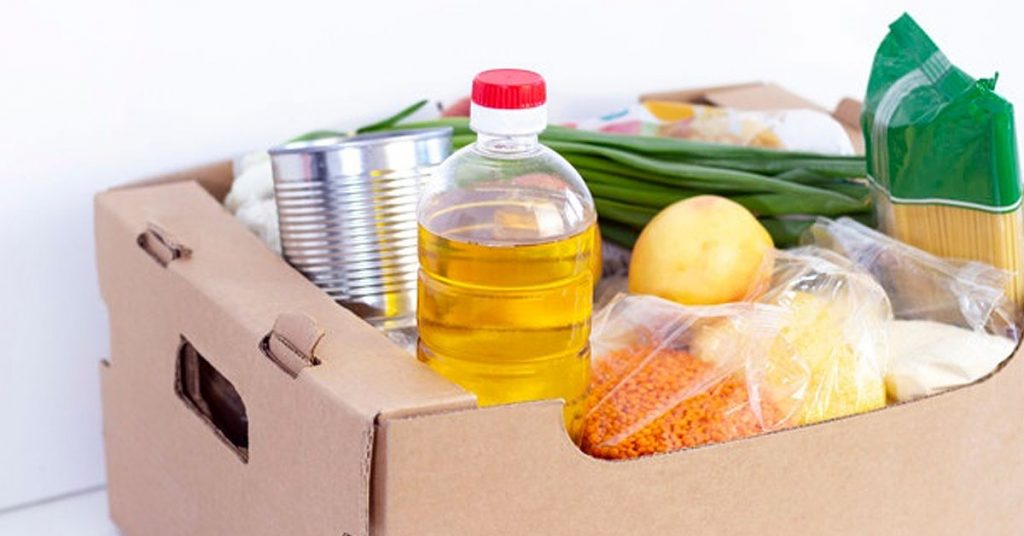 The choice of materials to be used for food packaging is determined by two fundamental factors: the packaging design and the food to be contained.
Choosing the ideal packaging material for your product confers a host of benefits to the food such as preserving the quality of the food, its freshness and facilitating its storage in the consumer's home.
Although most of the materials used to make packaging are the same as they have always been, with the onset of the negative effects of climate change, non-polluting materials have begun to be developed.
This is why it is expected that the list of materials for manufacturing food packaging will become longer and longer and more environmentally friendly.
Metal
Metal is a material that many companies rely on for its strength, leak-free food storage and recyclability.
It is typically used to manufacture packaging and containers for non-perishable canned foods or beverages.
Metals frequently used to make food packaging include tin-free steel, aluminum, tinplate and aluminum foil.
Plastic
Plastic is the most widely used material on this list, although it has a short history of use for manufacturing food packaging compared to other types of packaging used in the industry.
Companies are betting on this material that surprised them with its characteristics of being light, flexible, easy to mold, preserving food longer and its low production costs.
In addition, they are easy to customize and label with the information of the stored food.
However, it is not the most suitable material if you want to reduce environmental pollution.
In case you want to use plastic for food packaging, it is important to make the caveat that they are disposed of in recycling garbage cans for reuse.
Glass
Glass is one of the most used elements for many years to store food, especially sauces or liquid products.
It is a material that has the ability to be recycled and reused, so it does not represent a great threat to the environment if it is disposed or reused in the best way.
However, some food companies take great care when using glass packaging because of its fragility, as it has a high possibility of shattering when subjected to temperature shock or high pressure.
Such accidents are avoided by companies so that they do not have to spend more money than necessary on packaging and end up switching to plastic storage.
Cardboard and paper
Cardboard and paper are the last materials on the list because most of the time they are not used as a primary packaging.
Typically, food is sealed in a plastic bag and then placed in a box that has the brand name, nutritional information and permissions of the food product.
In case the carton is used to store the ingredients directly, the box must be pre-treated with lacquer or resin.
Minimum requirements you must offer
Customers expect the product packaging to be of the highest quality, as well as the food they contain.
Regardless of the type of food or the type of packaging they use, every food product must follow the five requirements you will observe below.
If food consumers are satisfied and see that you have met the requirements, they will not hesitate for a second to continue consuming your products.
Identification
The identification of a product is its letter of introduction to customers.
All packaging must have as identification the logo of the brand, the nutritional properties of the food and a section indicating the sanitary permits that allow its sale.
That way, customers will feel confident to buy your product because they know the characteristics of its consumption.
Protection
Another requirement is that the packaging offers the greatest protection to the food during storage, distribution, when carrying it in a basket to pay and even against possible environmental hazards.
This means that the packaging must be strong, durable and have a good seal to prevent accidental opening, which would allow food to slip out of the package or insects to enter and eat the food.
Oxidation
The materials from which the packaging is made must be impermeable to prevent rotting or rusting.
There are materials such as plastic or glass that confer this requirement to packaging. However, it is necessary for materials such as cardboard to undergo a chemical process to achieve impermeability.
Containment
Containment is a requirement that perfectly complements protection.
The objective of good containment is to keep the characteristics of the food inside the package and to avoid external flavors or odors such as inks or plastics.
Breathing
Finally, it is necessary for certain foods to have a respiration system to prevent them from spoiling.
For example, vegetables require packaging with small perforations to maintain their appearance, freshness and flavor.
Types of food packaging
Types of food packaging are determined by the contact the food has with the packaging material as primary, secondary or tertiary packaging.
Knowing their classification will allow you a simpler and more suitable packaging selection process for the products you sell.
Primary packaging
Primary packaging is that which has direct contact with food, providing its complete protection.
This type of packaging is composed of glass, plastic and containers made of metals.
Secondary packaging
In the case of secondary packaging, it is composed of those packages in charge of transporting the primary packaging containing the food.
In this case we classify cardboard, which is generally used to manufacture boxes and store bags with food inside.
Tertiary packaging
This last type of packaging is responsible for transporting the secondary packaging.
For this type of packaging we can mention the large cardboard boxes in which several boxes of cereals are stored for transport to the commercial premises.
Choose the correct type of packaging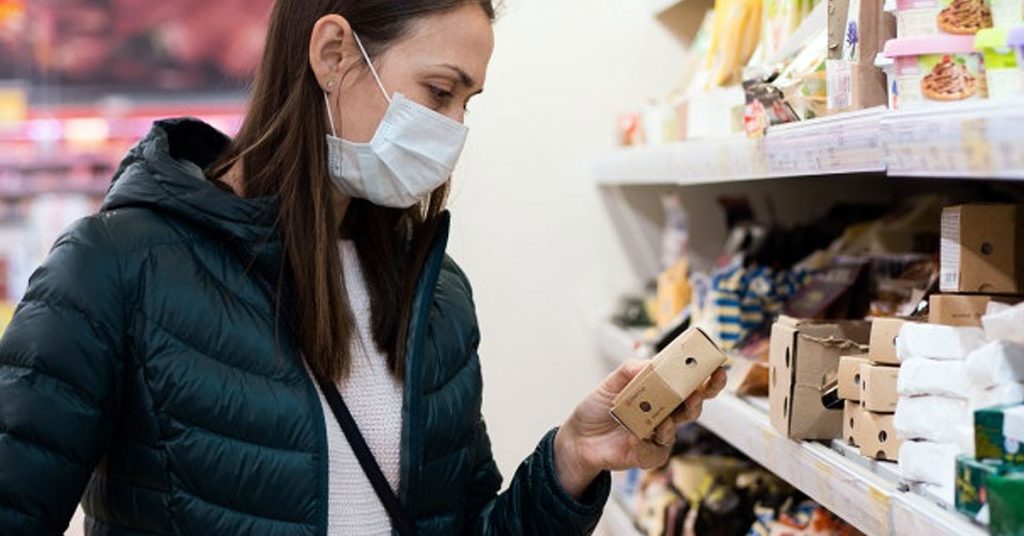 Depending on the food products you are selling, it is important that you have the right type of packaging.
Taking into account the requirements that the customer takes into account from a food packaging and the food you sell, you must have the ideal packaging to offer convenience.
Bread bags
If you own a bakery it is important to have bread bags of different weights, containing the different bread and pastry products you offer in the establishment.
In case you also have a section dedicated to pastries, it is necessary to acquire boxes for sweets and boxes for larger cakes.
Kraft bags
Kraft paper bags are the most versatile in the packaging market, since they have different sizes and shapes to transport any food.
They are an environmentally friendly option to carry food and take it home, without fear that the bag will break due to the resistance that characterizes them.
Take-away containers
If you are a gastronomic establishment that offers food delivery service you must have the best takeaway packaging.
There are different shapes and models, each of them adapted to the food you are going to store and transport.
They have a specific shape to prevent them from opening, spilling or the presentation of the food from being ruined during transportation.
Paper film
Film paper is composed of plastic stretch film or aluminum foil.
Aluminum foil is ideal for covering food before and after it comes out of the oven, while cling film is used to cover food that must be refrigerated.
Disposable tableware
If you have a dining establishment or a bakery, it is necessary to have disposable tableware for customers who order take-out food.
Items such as cutlery, napkins and glasses are necessary to provide quality service and maximum convenience to consumers.
Biodegradable packaging
If your business wants to support environmental stewardship, biodegradable packaging is the ideal alternative.
Usually this type of packaging is made from sugar cane bagasse, corn starch or bamboo.
When discarded, they can be placed in a garden as compost and will decompose so that the soil absorbs the properties of the packaging.
Best food packaging material
If you're looking for packaging materials for the food you sell, you 're in the right place.
In Monouso's online store you will find all the packaging material you need to transport your products, offering you superior protection and the care that your brand and product deserve.
As part of the products we offer you are Kraft gift wrapping paper rolls, cardboard boxes, manual sealers for plastic and metal, film for palletizing and adhesive tape for packaging.
Kraft gift wrap rolls come in a variety of colors for you to choose from. In addition, Kraft paper and film paper come in different lengths to suit your intended use.
After adding the products to the shopping bag and confirming the payment, you only have to wait between 24 to 48 hours for the products to arrive at the address that is convenient for you.
Author