Good cleaning practices to combat viruses in the hospitality sector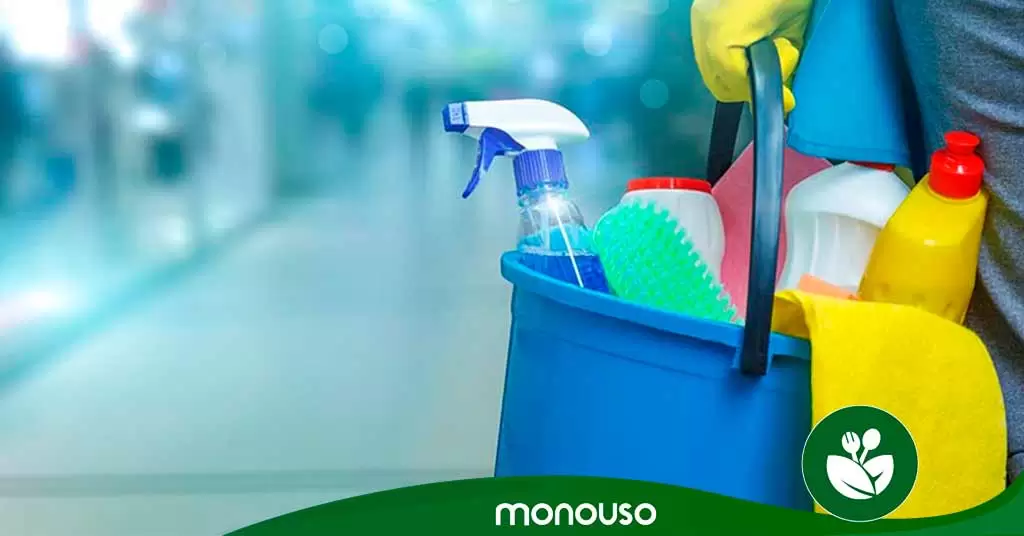 The hospitality industry has been one of the most vulnerable and affected by the advance of the coronavirus. This sector is the perfect focus for the spread of the disease, therefore cleaning measures to eliminate the virus must be extremely thorough.
It is not necessary to close the doors of your business, all you have to do is maintain the most rigorous conditions of hygiene. Thus, you will have an impeccable and healthy space to preserve the health of employees and diners.
Would you like to know what are the most effective cleaning methods in your business? At Monouso, we have designed a small guide so that your business remains immaculate and ready to serve the best dishes. Don't miss it!
¿Qué encontrarás en este artículo?
Cleaning guide
The hospitality industry should be home to the most careful standards of hygiene. It goes beyond fighting the virus, in fact, it also involves the annihilation of all kinds of diseases, germs, parasites and bacteria that live in food.
To begin with, you must have the right materials for cleaning. These are the basic and essential products to fight the virus and kill the germs.
Soap.
Sanitizing.
Disinfectant.
Chlorine.
Degreaser.
Window cleaners.
You'll also need the following items:
Gloves.
Handkerchiefs.
Sponges.
Metallic glosses.
Atomizers.
Surfaces
Tables, refrigerators, stoves, cookers and ovens should be cleaned with sufficient water, soap and disinfectant.
When cleaning with soap and/or sanitizer, you should not allow it to dry out, as it would stain your surfaces and be more difficult to remove.
Soap alone is not enough, so you will have to rely on degreaser, especially where solidified grease is present. You should also leave it to stand for a few minutes so that it disintegrates the crystallised dirt.
Chlorine and disinfectant should be kept away from food. Instead, it is indicated for cleaning walls, floors, finishes, pipes, grilles, doors, etc.
Windows and counters should only be cleaned with window cleaners. This cleaning should be continuous, however, you should use low doses so as not to impregnate the food with chemicals.
Ventilation
Air conditioning units, fans and ventilation ducts are the perfect place for the virus to spread. For that reason, you should pay special attention to these corners.
Again, you should try not to use too many products, as these would fill your restaurant with harmful odors and, as a result, may repel your diners.
Utensils
Pots, pans, cooking instruments and cutlery should be washed immediately. Often, these tend to accumulate in kitchens, becoming the preferred home for viruses, germs and bacteria.
If your food has all the necessary hygiene, but your implements are not well washed, you are risking the health of your clientele. Therefore, there should always be a team in charge of sanitizing all implements so that they do not get crowded.
If you want to find the best products for cleaning against the virus, do not hesitate to visit our online store Monouso. There, you will be able to arm yourself with a wide repertoire of hygiene and disinfection so that the virus does not enter your business.