Green purchasing: why do we need them?
Our model of life is taking us down a very dangerous path for the species, especially in terms of the proliferation of waste that affects nature.
This carefree, consequence-blind lifestyle is having a huge impact on the planet. This leads us to act to reduce the damage. One of these solutions is green purchasing.
Green shopping is not only about buying products of 100% natural origin, it also refers to the adoption of sustainable actions in the process of purchasing and storing each product.
To take care of the planet we live on, it is important to reduce pollution levels. This is possible with the implementation of small actions that will make a difference in the future, especially if more people apply them.
Learn some tips to carry them out in your green shopping and the ideal places to do them without much effort.
Best places to shop green
No matter what city or province you are in, there are many options to buy those products you need or want, leaving a low footprint on the environment.
In the towns it is common to see markets, grocery stores or health food stores where they sell products of 100% natural origin and without chemicals. While in the cities there are organic stores and supermarkets, as well as some renowned markets.
If there is not a store dedicated to the sale of this type of inventory, in supermarkets and stores there are products that have eco-labels indicating that they have been obtained by natural means.
As a general rule, these products do not use chemical agents that contribute to pollution.
You can also buy directly from farmers or fishermen. It is a perfect way to have fresh and good quality products at very competitive prices.
Environmentally friendly products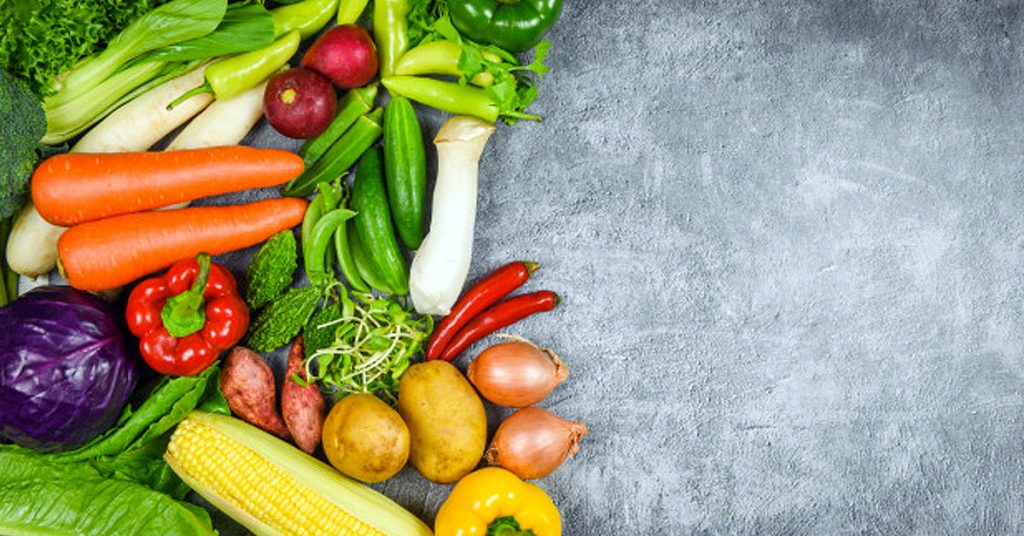 Organic stores are not very different from the traditional ones, but there is a fundamental difference that changes everything. They offer 100% natural products that have the organic seal that confirms it.
When purchasing these products, we advise you to take into account your lifestyle, diet, tastes and any allergies you may have to certain foods.
However, as a help, we leave you some types of healthy foods to include in your organic purchase.
Seeds
Seeds are not very common in people's diets, but they are rich in nutrients, vitamins, minerals, antioxidants and fiber.
They are ingredients that give a different flavor to any food, especially salads or stews.
You can choose from sunflower seeds, chia, flax, oats, bran or sesame.
Vegetables
They are part of the most purchased foods in organic shopping. Generally, they are fresher, more colorful and with more intense flavors.
They are reliable foods because they are not processed in industries and have not been watered with chemical treatments during their growth and harvest.
It is ideal to consume seasonal and domestically produced foods to contribute to the growth of the economy.
Grains and legumes
Cereals and legumes provide people with proteins, amino acids, minerals and vitamins.
Both products, if consumed in the main meal of the day, completely satisfy the nutritional needs of the human being.
They have the carbohydrates and fats we need to live.
Other foods
In addition to the main components of a dish, spices are necessary to spice it up and give it a different flavor.
Turmeric, cumin, mustard, ginger, soy or wasabi are some of the spices that give life to dishes.
When you buy these products organically, without chemicals during their production, you have more intense flavors and smells ideal for your meals.
Do some research on the different spices that exist and dare to use them in some recipes, so you can identify what types of flavors they bring to your food and which ones are your favorites.
Seven tips to make a better organic purchase
Big changes are made up of small actions. That maxim also works in the environment.
In addition to consuming products whose production process has been friendly to the planet, it is of utmost importance to transport and store them in a way that does not generate waste that ends up in any ecosystem.
So we will leave some tips for you to make a responsible consumption in your ecological purchases.
Use cloth bags to carry your purchases
When you shop in a store, the products you buy are stored in plastic bags to take them home and do not take into account the danger that this action causes to the environment.
For more than a year, supermarket chains have adopted the decision to charge for each plastic bag purchased. The measure seeks to promote the use of reusable bags.
Faced with this decision, many people have opted to buy cloth bags to carry their purchases. A simple, economical and environmentally friendly way that does not affect your usual shopping routine.
If you spill any substance on the cloth bag, you can wash it and reuse it as soon as it dries.
Buy products in bulk
Most products in supermarkets are packaged with materials that, at the time of consumption, end up in the trash can. In many cases they are unnecessary wrappings.
To avoid generating more waste with these wrappings, you can take your packaging to bulk stores and buy the quantities you need for cooking.
Choose domestic production
Products that are manufactured or grown domestically are a reliable choice for your economy and the local economy. In addition, they generally have a low impact on the environment and reduce the costs associated with shipping and transportation.
They are products that comply with European and Spanish laws that prohibit the use of pesticides, herbicides, and genetically modified seeds in food crops.
Eat food in season
Seasonal products grow easily because they are planted in the perfect season for their development.
If seeds are sown in inappropriate climatic conditions, crops do not grow or excessive use of artificial energy is necessary to simulate the climate and develop their fruits.
In addition, seasonal products are economical because there is a large supply from producers.
Take advantage of the offers
Go to the supermarket or the stores you visit and look for offers on food products.
In general, the offers sell products that are a few days away from their expiration date in 3×2 or 2×1 promotions.
By buying these foods you save money that you can use in other purchases and reduce the supermarket waste, which when discarded has negative consequences for the environment.
Avoid gasoline vehicles for short distances
If there is a supermarket or stores near your home where you can do your ecological shopping, do not use your vehicle to go home and back.
For this type of activities it is better to travel by bicycle or electric vehicles, which do not emit carbon dioxide.
Another option, for which you won't need to buy anything, is to walk. You will be able to do your shopping, reduce your environmental footprint and get some exercise.
Recycle
It is ideal to have several garbage cans at home to separate the materials from the wrapping or packaging of the food you buy.
When it's time to empty the garbage cans, just dispose of the waste according to the color of the recycling garbage can corresponding to the material.
In this way, the waste will be sent to sorting plants to give them a new useful life by manufacturing new products with them.
Monouso and green shopping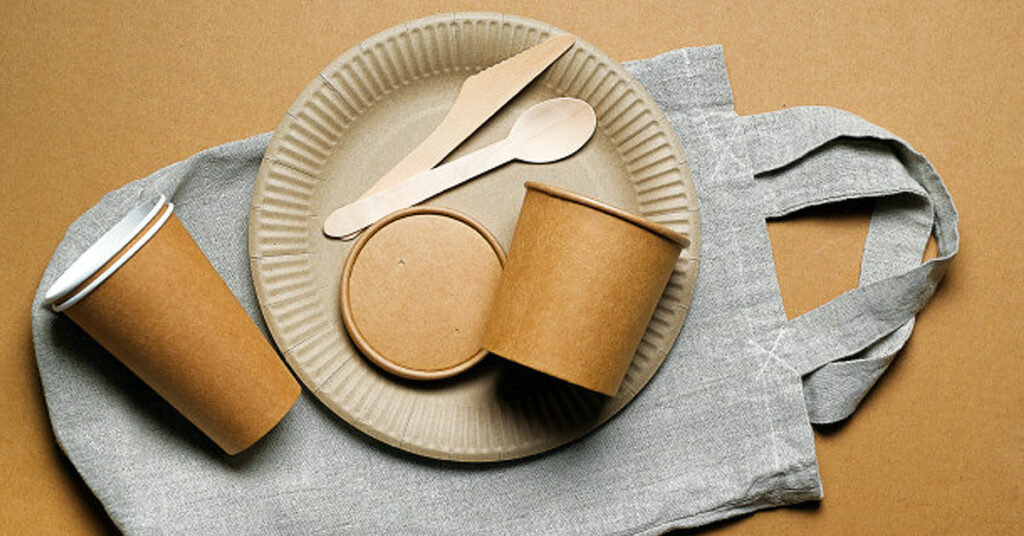 You probably don't know some products that you can add to your green shopping list and can help you in your kitchen.
We invite you to visit Monouso and discover the options of ecological products that we have and that, without great effort and little investment, you can incorporate into your life.
Within our product categories you will find biodegradable plates, ecofriendly glasses and ecofriendly cutlery , made with materials that do not cause damage to the environment.
You will also find products such as paper straws or recycled napkins, products of great quality, unbeatable price and low impact on nature.
Do not hesitate and find the most beautiful ecological products that you can incorporate into your kitchen.