Growth of the off premise restaurant business
Did you know that the concepts drive-thru, take away, delivery and pickup refer to off premise services?
In this article we will explain what this business system consists of, its advantages and the challenges it presents, and we will also give you some tips to help you get it up and running.
What is off premise business?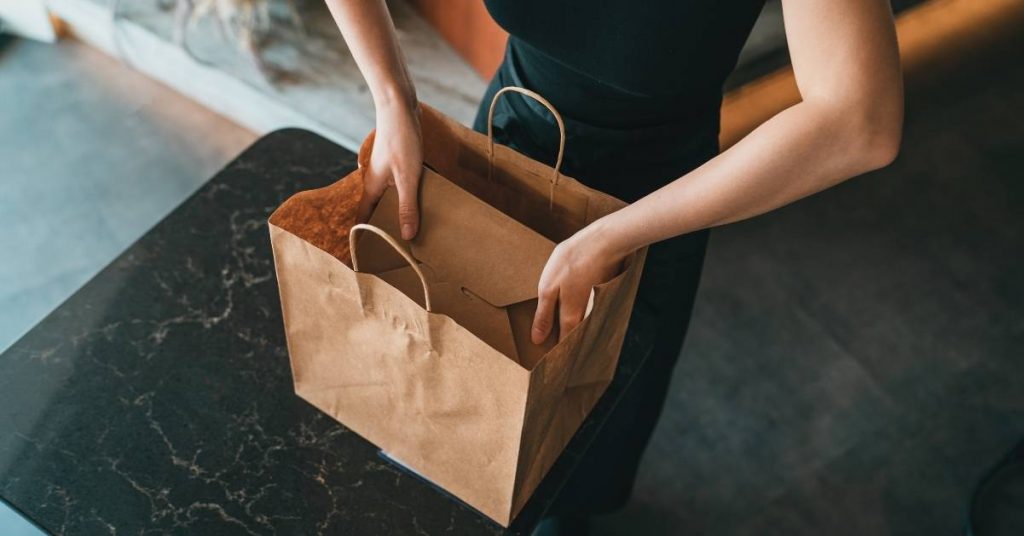 Off premise encompasses all restaurant services to offer options to customers who wish to consume outside the premises.
Many restaurants usually include some of these services in their offerings in order to complement their traditional on-premise service. Other businesses operate exclusively with these strategies without offering on-premise table service.
Although these off-premise services differ from one another, they all guarantee significant profits for businesses. And every day more and more establishments are deciding to offer one of these options.
Advantages of applying off premise services
Some restaurants only considered off-premise services as a way to generate extra income.
However, during the confinement it was discovered that much more than that could be obtained from them, since it was the main source of profits for a large part of the sector. That is, it allows you to be more flexible and prepared for changing market trends.
This is just one of the many advantages of using this kind of services, but if you manage to implement them correctly, you could transform your business into an example for other hoteliers and increase your sales.
do you want to know all the advantages and disadvantages of off premise services?
It is profitable
A remarkable point of off premise services is its profitability, since it is undoubtedly an excellent way to reduce costs.
It allows you to reduce expenses in terms of the menu, because not all dishes are suitable for off-premise services. The recommendation is to select the ideal ones to be transported. Create a small, but eye-catching menu.
By refining the menu options you will need fewer ingredients, you will focus on a more effective menu for this service and, as long as you strive to achieve this, your diners will receive their dishes with a similar presentation to the one you offer at your location.
It is in high demand among customers
People usually enjoy the experience of visiting a restaurant, but off premise services are of great importance and are incredibly popular because they are extremely useful in the day-to-day life of any customer.
Everyone can have a tiring day or little free time. Off-premise services are a fast and efficient solution.
By simply accessing an application, contacting your business or stopping by without getting out of the car, your customers will be able to enjoy their favorite dishes in minutes.
In addition, not having this service may push some customers to order their food at other restaurants. So if you don't have a take-out service…. you're helping the competition!
Invest in these dynamics and don't let a single customer slip through your fingers.
They require little space for their development
Off premise services only need kitchen and packaging space to carry out their activities , unlike the traditional catering model, which also requires a table service area.
You do not need to invest in additional furniture for the work areas or make a great effort to decorate the non-visible part of your premises. You will only have to work on the image of the small space you reserve to serve your customers.
Challenges of off premise in the restaurant industry
Off premise services present several challenges during their implementation, but don't worry, because they are not impossible to handle.
Learn with us about the challenges you might face when entering an off premise business and find out how to overcome them.
High competition
Many restaurants have incorporated this type of service. Therefore, it would be natural for you to have several establishments as competition.
The best way to counteract the effects of competition is to propose an innovative and different offer.
Customers are tired of the same old restaurants. Create a different and original proposal in terms of ingredients, packaging and delivery system that will attract the attention of your potential customers and encourage them to choose you instead of the rest of the establishments.
Lean on your customers. Ask them what they like about your restaurant and even – without fear – what aspects they would change if they had the opportunity.
This way, you can build your new business with their opinions in mind.
Little control over the customer experience
When you offer an off premise service it is more complex to have control over the experience and opinions of your customers.
In a conventional restaurant you can approach customers table by table and ask them about their level of satisfaction with the food and service. You can even fix any problems that arise immediately.
However, when the food leaves your premises, you should look for other ways to get that information and make sure that deliveries are done correctly, especially if you are just starting out.
Make sure that your dishes leave the kitchen in good condition and presentation and make sure that the product is shipped and received in a timely manner.
Dishes need to be at the right temperature, use fresh ingredients, be served in airtight containers and be the quality product the customer expects.
In addition, we recommend that you constantly check the comments and reviews. You can also collaborate with other apps or generate your own online satisfaction form to get objective and direct feedback from the people who enjoy your off premise services.
Costs of delivery apps
Home delivery apps are a way for your potential customers to get to know your gastronomic offer and order your dishes. In addition, you must be present in all of them because they are the most used by your target audience and that is also where your competition is.
They are a solution, there is no doubt, but they also represent a cost problem for the restaurant, because you must pay them between 15 and 30% of the profit you get with each order.
Do not use only these platforms. Offer your customers other alternatives to place their orders, such as contacting you through your phone, website or social networks.
Learn more about other related terms in our Hospitality and Catering Dictionary.
Frequently Asked Questions
What are off-premise services?
Off-premise encompasses all restaurant services to offer options to customers who wish to consume off-premise.
What are the advantages of off-premise services?
They are cost-effective, in high demand by customers and require little space to develop.