Homemade biodegradable plastic. Uses and advantages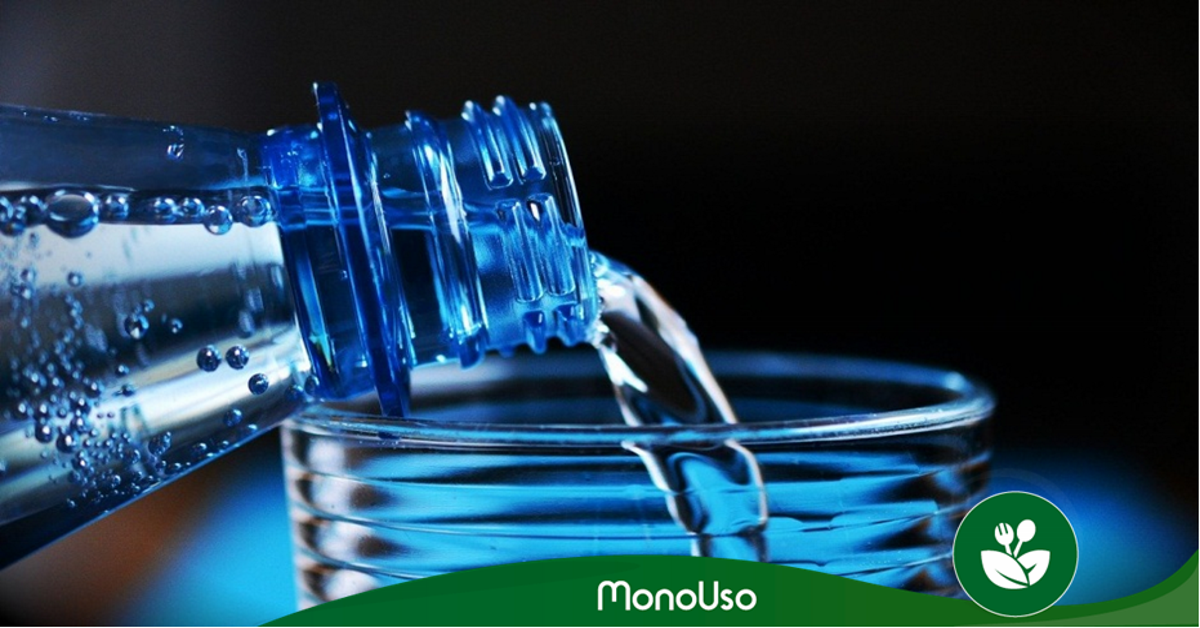 If you want to preserve the environment, and you are looking for information about homemade biodegradable plastic, this post is for you!
It is clear that we are more and more people who care about the environment. Changing our habits is a good way to help our planet in a positive way. Although it is still not enough, we hope that someday all humans will be on the path to this beneficial work.
In my home, we have incorporated the replacement of regular plastic elements with biodegradable plastic products. Thus, we are using products that are not so harmful to the environment due to their rapid disposal.
Biodegradable plastics are made from renewable raw materials and can biodegrade over time. That is why we recommend them here as a first step towards protecting the environment. Interested in learning more? Follow us in this post..
What does biodegradability mean?
Biodegradability is a biological process, where a product is consumed by living microorganisms achieving its transformation. In this way the material can be integrated into the environment as a natural chemical, without affecting it in a negative way.
Biodegradation is part of the natural life cycle on earth. Each organic waste has a specific degradation time, and a warm environment is required to accelerate the process.
It is important to know that biodegradation can occur in an aerobic way, that is, with oxygen or anaerobic, without the use of oxygen.
This process is highly dependent on the chemical nature of biodegradable matter and the biodegrading environment. So-called non-biodegradable materials or products can persist for millions of years as waste on earth.
What is biodegradable plastic?
The use of plastics generates a negative effect on the environment due to its slow degradation. For this reason, the interest in developing environmentally friendly products is increasing.
Biodegradable plastic is a material that undergoes a process of decomposition naturally in the environment. Compared to traditional plastic, its disintegration process is faster and more environmentally friendly.
The process of biodegradation of this material is achieved when microorganisms metabolize and decompose the molecular structure. Eventually, the material becomes less harmful to nature and the environment. These plastics are usually made from renewable raw materials, specifically from natural components or plants.
What is the biodegradable plastic used for today?
The search for new alternatives to the use of plastics, in the interest of ecology, has led to the application of biodegradable plastics. This material is as versatile as the usual plastic itself, it differs in that it is environmentally friendly.
There are a large number of products and accessories that are made from biodegradable plastic. Below we would like to show you some of the most common applications of this material:
In the home
The biodegradable plastic can be obtained from corn starch, wheat or other elements, natural or petrochemical. They have various uses in the home, is produced with the bags to collect food and waste, utensils, containers, etc..
Also, it is viable to manufacture plastics from the element called rye, a cereal that has many nutrients and properties. The starch of this element is even used to manufacture various products for everyday use.
Dishes, cups, trays, containers and other elements are produced that were originally made of traditional plastic. Decorative objects, toys, eyeglass frames, computer mice, carcasses, covers, diapers, etc. can also be listed.
In the industry
In the industry, research has been carried out to incorporate biodegradable plastic in its applications. Every day it is becoming more common for companies or industries to adhere to the search for ecological alternatives to support the environment.
A particular case is the automotive industry, where there has already been experience in the use of biodegradable products. There is evidence of the use of biodegradable plastic as a filling material for the interior doors of cars. There is also the manufacture of accessories, bumpers and other elements of a vehicle, made with biodegradable resin.
In agriculture
Agriculture is also an area where experience has been gained in this regard. Biodegradable plastic can be used as a natural fertilizer for planting because of its natural and renewable characteristics.
In medicine
Biodegradable plastics have been used for many years in different areas, and medicine is no exception. For example, soluble medical sutures and other medical products have been successfully developed from this material.
What are the advantages of biodegradable plastic?
There are several advantages to using products made from biodegradable plastic. Mainly we must consider its ecological and environmentalist essence, which is the most important of all.
Below, we will mention some specific advantages of biodegradable plastic:
This material does not usually contain chemicals, which are harmful to the environment.
Most of them are biodegradable, contributing significantly to the care of the planet by reducing the production of waste.
They are recyclable, which allows them to be reused as fertilizers and used in agriculture.
Its raw material is absolutely renewable and it is not necessary the consumption of so much energy for its manufacture.
It can be used in the food industry ensuring the conservation of flavours and odours in drinks and food.
Mostly they suffer a process of decomposition by the action of time and nature without the need of human intervention
Products made from this material are equally resistant and versatile than traditional plastic ones
We invite you to take care of the environment, using products made of biodegradable plastic is a great first step.
Where can I find products made from biodegradable plastic?
If you don't know how to get these products created in biodegradable plastic, you can rely on the alternative of online stores. There are several websites dedicated to the sale of this type of product.
We recommend the best and monouso.es is a space where you can find such items at great prices. We offer you quality guarantee, good offers and promotions in, plates, glasses, bowls, trays, packaging and other biodegradable products.
So, you know! Don't hesitate anymore and join the initiative to preserve the environment, hand in hand with Monouso. We are the best distributors of items made with biodegradable plastic home. For your benefit and that of the environment.