Homemade biodegradable plastic: uses and how to make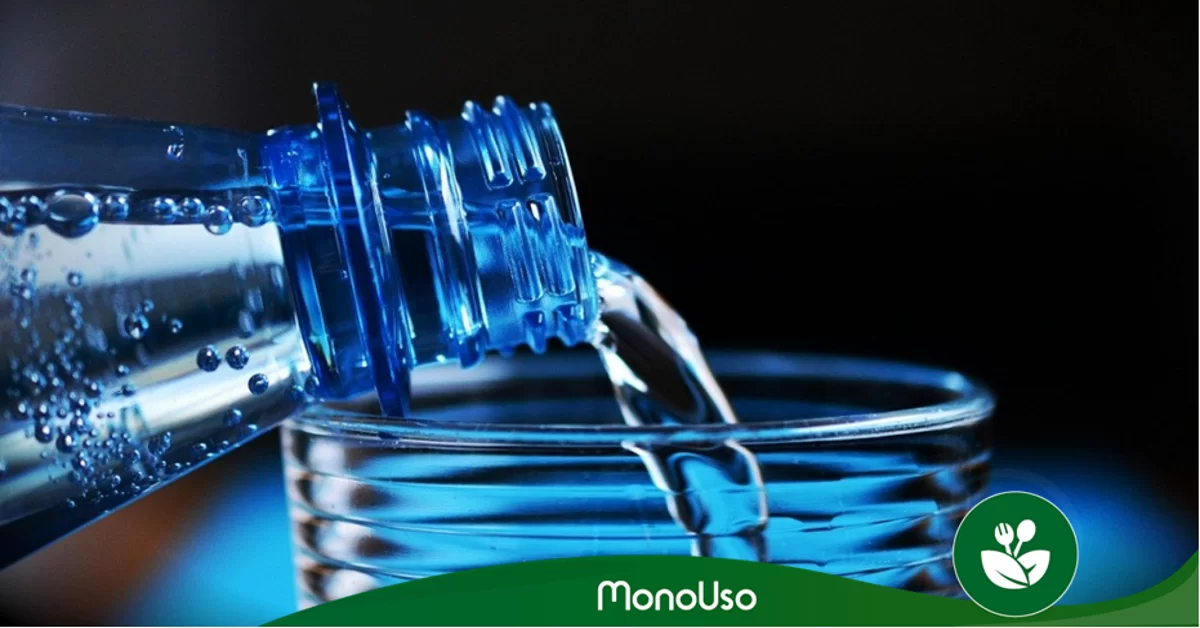 If you are looking for information about homemade biodegradable plastic and want to work for environmental sustainability, this is your post! And is that every day the concern for the planet is growing and changing our habits will allow us to maintain ecosystems.
Biodegradable plastics are made from renewable raw materials and degrade over time. Undoubtedly, their use is a very good first step in favor of the environment. Discover, with Monouso, what it is and how to make homemade biodegradable plastic.
What is biodegradable plastic?
Biodegradable plastic is a material that undergoes a natural decomposition process in the environment. Compared to traditional plastic, its disintegration process is faster and more environmentally friendly, which is very beneficial for the planet.
The biodegradation process of this material is achieved when microorganisms metabolize and decompose the molecular structure. The result is a material that is less harmful to nature and the environment. These plastics are made from renewable raw materials, specifically from natural components or vegetables.
Current use of biodegradable plastics
Biodegradable plastic is the result of the search for new alternatives to the use of plastic, in order to preserve nature. These materials are friendly to the ecosystem and are gaining popularity day by day. In fact, nowadays we can find a great variety of products and accessories of this type.
But what is the most common use of biodegradable plastics?
In the home
Biodegradable plastic can be obtained from corn starch, wheat or other natural or petrochemical elements. It also has a variety of uses in the home:
Food bags: you will be able to better preserve your food and avoid food waste.
Waste bags: you will avoid increasing the volume of plastic generated by conventional garbage bags.
Utensils: mainly household utensils.
Containers: they can be for raw food, cooked food, all kinds of preparations..
Crockery: cutlery, plates, glasses..
Other types of objects: toys, glasses covers, cases, covers, decoration..
In industry
In industry, research has been carried out to incorporate biodegradable plastic in its applications. Every day it is becoming more common for companies or industries to focus on the search for ecological alternatives to support the environment.
Automotive: for example, the use of biodegradable plastic as a filling material for car interior doors or the manufacture of accessories and bumpers with biodegradable resin.
Food: especially in the packaging sector. In this way, it is possible to opt for more sustainable options that provide the same level of quality, comfort and usefulness as traditional plastic.
Beauty and personal care: for example, toothbrushes. A product that is changed very quickly (every 3 months) and generates a large amount of waste.
In agriculture
Agriculture is also an area where experiences have been obtained in this sense.
Natural fertilizer: biodegradable plastic can be used in sowing due to its natural and renewable characteristics.
Greenhouses: less waste is generated, savings in time and resources are achieved and, in addition, it has all the advantages of conventional plastic.
In medicine
Biodegradable plastics have been used for many years in different areas, and medicine is no exception:
Soluble medical sutures: the use of these biodegradable plastics (in combination with other materials) generates less impact on the body after surgery and allows for a more comfortable recovery.
Drug packaging: the medical and pharmaceutical sectors are increasingly turning to the manufacture of drug blister packs using this type of material to facilitate disposal. The traditional plastic used for these products is not recyclable, which increases the volume of waste.
What are the benefits of biodegradable plastic?
There are different advantages in the use of products made of biodegradable plastic.
Environmental care: they are generally characterized by the absence of chemical substances harmful to the environment. In addition, they help to reduce waste production.
They are recyclable: they can be reused as fertilizers and used in agriculture.
Energy saving: their raw material is renewable and energy consumption for their manufacture is much lower.
Preservation: for example, in the food industry, this type of plastic guarantees the preservation of flavors and odors in beverages and food.
Natural decomposition: no human intervention is necessary to achieve the disappearance of the waste.
Versatility and resistance: products made with this material offer the same advantages as traditional ones.
How to make homemade biodegradable plastic?
We show you, step by step, how to make homemade biodegradable bioplastic:
Materials: the most important ingredient is starch. Although we can obtain it from various sources, one of the most recommended is cornstarch, a type of corn flour. We also need tap water, glycerin and white vinegar – you can check the exact quantities in the video!
Mix the ingredients: pour all the ingredients in a saucepan and heat it over medium heat while stirring. Wait until the mixture begins to have a pasty texture.
Spread the mixture: you can do this on aluminum foil or baking paper. You must work carefully, since the temperature is very high. Keep the result for 24 hours.
Peel off the result: your bioplastic is ready!
And, speaking of homemade biodegradable plastic, would you like to learn how to make homemade biodegradable plastic bags?
How to make plastic biodegradable?
By itself, plastic cannot become biodegradable. It must have been made from biodegradable materials.
How to prepare homemade biodegradable plastic?
To make homemade bioplastic we need cornstarch, tap water, glycerine and white vinegar. Heat the mixture in a saucepan and stir until it thickens. Then put it aside and leave it to stand on aluminium foil or baking paper for 24 hours.
What is the use of biodegradable plastics?
We can find examples of the use of biodegradable plastics in different sectors: medicine, agriculture, industry… This is not home-made biodegradable plastic.