Hospitality Chatbot: 24-hour customer service for your customers
The use of chatbots in the hospitality industry is growing day by day and more and more owners are betting on the inclusion of technology in their customer service processes.
Discover the main benefits offered by the use of chatbots in restaurants, so that you can think about incorporating them as soon as possible.
What is a chabot?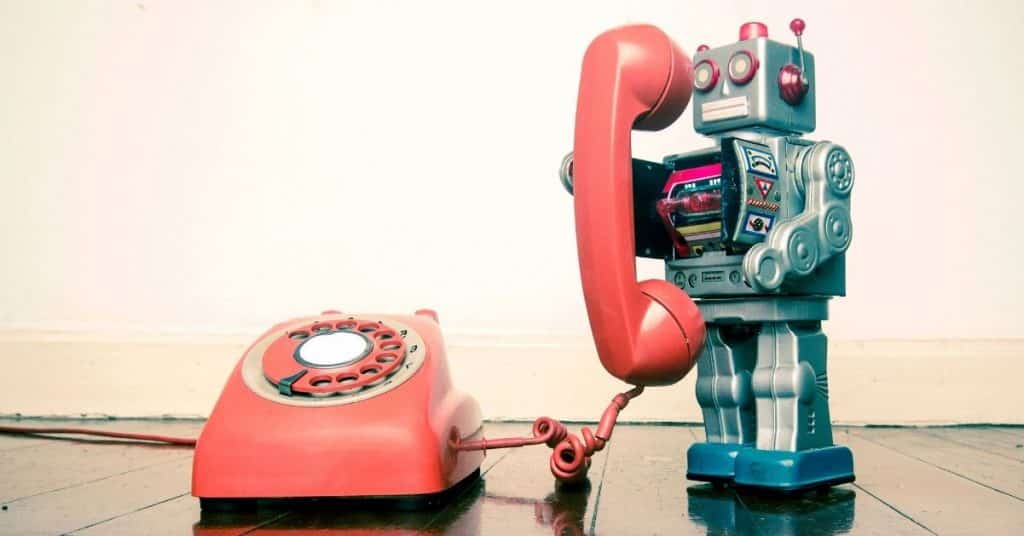 A chatbot is a software whose purpose is to maintain a direct conversation with your customer automatically, that is, without human intervention.
In other words, it is a virtual assistant that will attend -automatically- your restaurant, to offer a timely response to people who want more information about the service you provide.
At the beginning, this technology focused its efforts on online channels, such as websites. However, today there are chatbots that give you the ability to have a spoken conversation with your customers over the phone, for example.
Although chatbots have been used in other types of companies, their leap to the hospitality industry shows that it is a technological advance that can be used in any economic sector, especially those that focus on providing services.
Why use chatbots in restaurants?
The main benefit of using chatbots in the hospitality industry is the possibility of providing constant attention to your customers. That is, if a person who is browsing through your website or social networks needs to make a reservation outside the opening hours of your business, they will do it very easily.
Capture new customers
In the world of digital marketing, attracting new customers is the fuel that makes the whole machine work.
Through chatbots for restaurants, you can make a clear process of attracting new customers, asking them for their email, which you will then use to send information and promotional newsletters of your business.
As it is a non-invasive way of obtaining your customers' data, its effectiveness is quite high, which will help you in the search for new customers for your restaurant.
Improve your customer service
Imagine that a person has a question about your menu or wants to know important data, such as the opening and closing hours of your business while you are not available. In these cases, the hospitality chatbot is your best ally.
Through a defined strategy, you can identify which are the most frequently asked questions by your customers and program this software to provide the right answer to your customers.
By receiving the information when they need it, your customers will feel that you care about providing the attention they deserve.
Consolidate the online presence of your business
Generally, we expect a restaurant's website to offer some possibility to enjoy your services. If your page does not have the visits you expect, the lack of that attention may be the main problem.
It is not enough to publish your menu and inform about opening hours, on the web you must go further.
The use of a hospitality chatbot allows you to improve and consolidate the online presence of your business, since people will feel that your website is a place where they can get information at any time and request your services.
Make a robust and strategic programming and you will see how the metrics of visits and permanence on your website will improve.
Hospitality chatbots streamline communication
Nowadays, we are looking for immediate answers to our doubts, queries or requests for information.
Generally, this type of information is offered through the social networks of restaurants, but they have a disadvantage: it is necessary to have staff in charge of its management.
This is where the hospitality chatbot comes into play.
With logistics designed and focused on customer service, this technology allows you to streamline communication and reduce waiting times when making an inquiry through your customer service channels.
You could have an established process that directs your visitors from social networks to a WhatsApp chat, an ideal space for them to be received by your chatbot ready to answer all the questions they have.
But the bot is not only limited to answering questions, it can also offer information, such as sending the menu, presenting the promotions that are active, sending an article from your blog that answers your customer's doubts, making reservations… and much more.
Reduce costs
Imagine what the investmentwould be to maintain an active customer service 24 hours a day, all year round.
With the use of a hospitality chatbot, those costs disappear. You will only have to make an initial investment for the programming and installation of the bot in your restaurant and start enjoying its advantages.
It should be noted that chatbots are not a static issue, you will have the option to update and improve their responsesas you identify new behaviors in your customers.
Show what no one sees
There are contents within your digital platforms that are often not consumed by your customers, even though they provide value.
In this case, chatbots also come into the arena with the intention of making known that important information that is rarely consulted.
For example, if a customer would like to know if a dish has an ingredient that he does not like or an allergen , he can consult it and receive a timely response through this software.
As you can see, there is a wide range of tasks associated with customer service that you can delegate to a virtual assistant.
Facilitates loyalty
One of the factors that most contributes to customer loyalty is customer service. When we are well attended, we feel more attracted to that brand or business.
So, with the use of chatbotsin the hospitality industry, in addition to the aforementioned benefits in terms of communication, you will also be fertilizing the ground for the loyalty of your customers.
You could even incentivize the use of these customer service channels by offering a percentage discount to those who make reservations or orders through the automated chatbot system.
Our recommendation is that you prepare the technological platform of your restaurant and incorporate -in the shortest possible time- this type of assistants to improve communication and attention to your customers in a remarkable way.
Provide outstanding customer service beyond technology
As a restaurant owner, you know that customer service must not only be polished and improved in the channels of contact with your customers.
It is important that the satisfactory experience they have lived through the Internet or telephone contact is replicated during their visit to your restaurant.
One of the elements that facilitate the recreation of that experience is to use high quality products during the service of your restaurant.
Learn more about other related terms in our Hospitality and Catering Dictionary.
Frequently Asked Questions
What is a chatbot?
A chatbot is a software that aims to have a direct conversation with your customer automatically, i.e. without human intervention.
Advantages of using chatbots in the hospitality industry
You will be able to attract new customers and improve their attention, consolidate the online presence of your business, streamline communication and reduce costs, as well as facilitate customer loyalty.