How are sugar cane containers made?
The sugar cane containers have become the great ecological alternative to the classic plastic containers. Even more when we talk about the use in take-away companies. Sugar cane packaging is biodegradable and is the most ecological food packaging you can find on the disposable packaging market today.
Today on the blog of Disposable use In our online shop of ecological disposable packaging we tell you how sugar cane bins are made. We also tell you a number of features that explain why disposable packaging is most commonly chosen by take-away companies.
Packaging of sugar cane, ecological evolution of disposable products
They are 100% ecological containers made with the remains of the sugar cane plant (bagasse), which remains after the extraction of the sugar juice.
The great characteristic of the natural material of which it is composed is that it allows a stiffness in the structure, which makes it very practical and safe. In addition, they all have a good finish that makes it possible to isolate the outside temperature and prevent the liquid from being poured.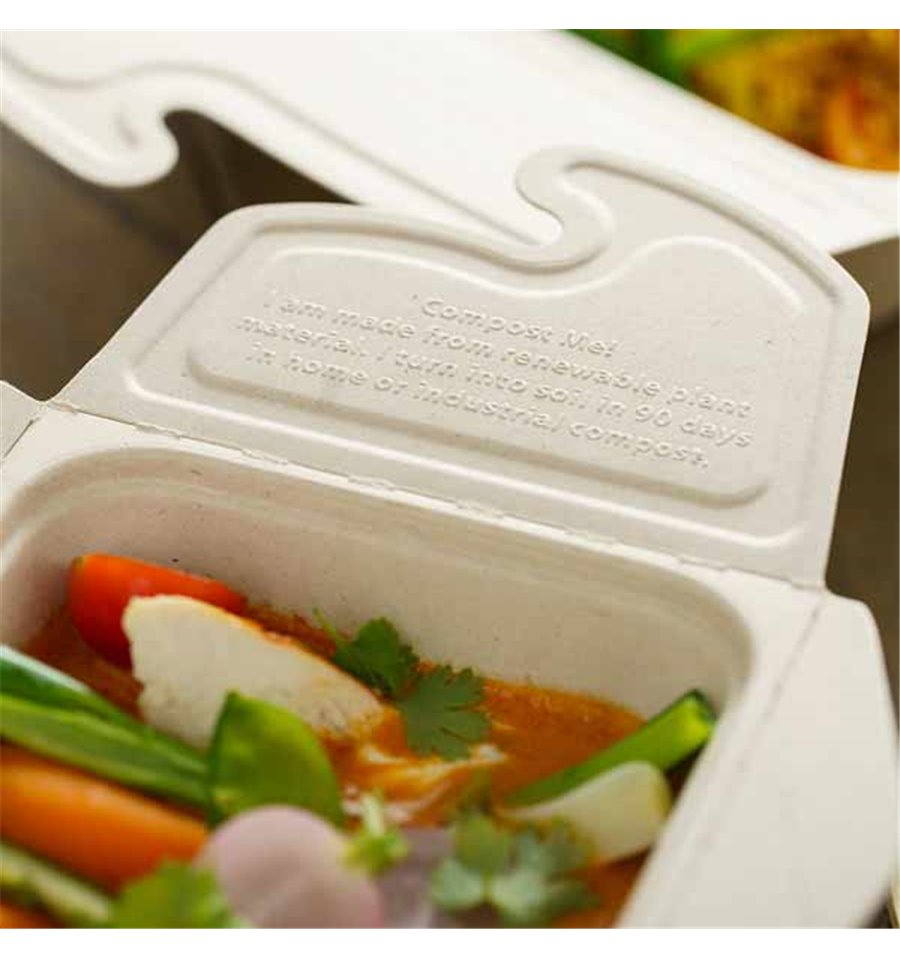 The manufacturing process is the result of an ecological and sustainable formula, since its origin is vegetable. The production process is completely natural and can be easily disposed of.
The result is a biodegradable packaging that is not harmful to the environment and has great resistance and quality. They are what is commonly known as eco-friendly. In other words, they have no negative impact on nature, either when they are produced or when they are disposed of.
In addition, this type of sugar cane packaging is widely used in the take-away business. They can withstand high temperatures and are highly resistant, enabling the transport of hot, fresh food.
Many of these containers already have a flip-top lid or there is the possibility to add a lid for convenience. The possibilities are getting bigger and bigger.
When considering how to choose the best disposable packaging for your business, it is important that you appreciate the option of ecological disposable sugar cane packaging. Don't forget that you can buy biodegradable packaging for business on our website!