How do you prevent the cake from sticking to the mould?
Baking is one of the most delicious hobbies that exists and we can spend hours and hours preparing the best cakes, cupcakes, muffins and other exquisite sweets at home. Using the best packaging, boxes and trays for pastries is essential for optimal results and proper presentation.
Does your cake stick to the mold, too? It's happened to all of us beginners: we spend time and care preparing a dessert and when we try to unmold it, half the cake sticks to us, something that makes it totally impossible to create a decent presentation.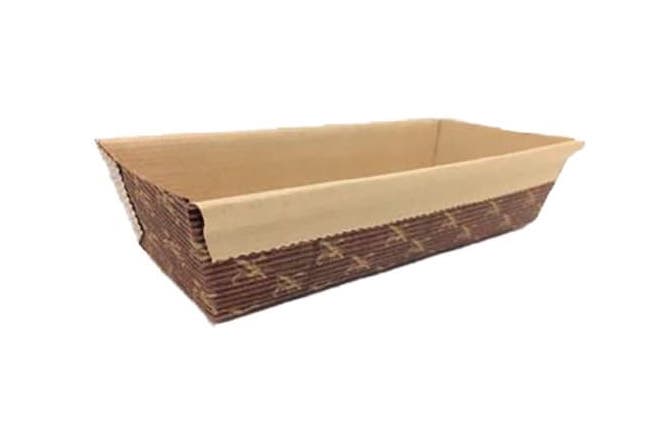 In our aim to offer you the best pastry packaging, today we present you our paperboard baking pans and our wooden baking moulds which will make it much easier for you to prepare your desserts and unmold them. You will be able to put them in the oven and it will not even be necessary to remove them from the mould because you will be able to present your dessert in our beautiful moulds.
However, here are some of the best ways to prevent the cake from sticking to the mould.
Tricks to prevent the cake from sticking to the mould
The truth is that there are many different formulas to prevent our dessert or cake from ending up stuck to the mold and looking unappetizing.
Create a light dough with half a cup of flour + half a cup of butter + half a cup of oil. Spread this mixture on the bowl before putting the cake in the mould.
Butter the whole pan, including the corners. This will "hydrate" the base where the cake will go to prevent it from sticking later.
Add a few drops of oil and spread it all over the bowl. Normally we use a knife or spatula to help us if it gets stuck to the edges, but what if it gets stuck to the base? To avoid that, after smearing with a little oil, put some vegetable paper on the base, this will prevent it from sticking. This trick is the most recommended for cupcake and muffin moulds. If you like this type of pastry, you will like our original cupcake capsules.
Are you thinking about which mold to choose for your recipes? Are you tired of your desserts sticking to the mold and not being able to unmold them without tearing them apart? On our website Monouso we have the best baking tins, and we also offer you containers, boxes and trays for pastries and cakes so that your desserts are out of 10. Start looking for new recipes to try our tins right now! 😋