How to clean the shower screen tricks to leave it as a new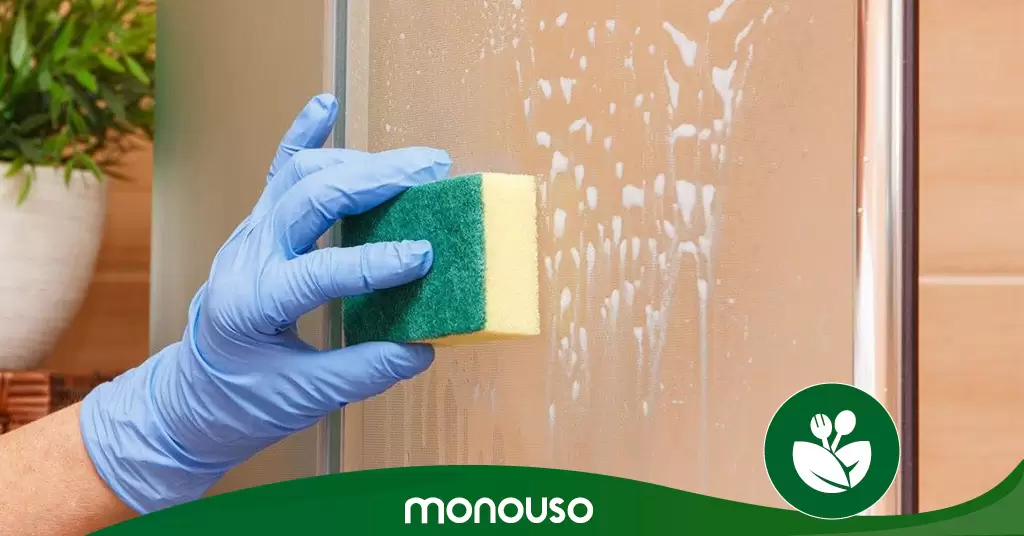 The screen is an indispensable piece that every bathroom should have, unfortunately, the process of cleaning it can be quite tedious.
Despite their enormous aesthetic value, these products get dirty very easily. In addition, they retain a huge amount of moisture, so if you're not careful, they can become moldy.
Fortunately, cleaning a screen does not have to be a tedious task; on the contrary, there are all kinds of products and remedies that are perfect for this task.
Do you want to find out how to make your screen beautiful, spotless and germ-free? Then this article is for you.
At Monouso In addition, we have a small but innovative guide to make your bathroom doors shine.
You'll love it!
Learn about the best products for your shower screen
The traditional means used properly are very efficient to clean the lime of the screen of your shower. However, you should only use a few select products, such as
Neutral soap: To apply it, you only need a loofah, a sponge or a brush. Make sure it is a soft product so as not to leave scratches.
Detergent: By diluting a small amount of detergent in water, you'll have more than enough to sanitize your shower doors.
Ammonia: This chemical is extremely powerful in removing dirt. Remember that a few drops will be more than enough and that the excess will impregnate your bathroom with an unpleasant smell.
Bleach: This has the same use as the above products; however, it should not be combined with other products, especially ammonia, under any circumstances. This is because the mixture generates toxic fumes that are highly lethal to humans.
Home remedies to keep your screens immaculate
Although the above products are powerful cleaners, they can deteriorate your screen due to their high caustic content.
If you prefer to opt for cheaper and less risky alternatives, we have some more practical and equally effective solutions.
Find out more about them below:
Vinegar: The ascetic acid in vinegar makes it an excellent glass cleaner, especially when it comes to screens. Just dissolve it in some hot water and you can replace the cleaning chemicals.
Bicarbonate: This can be combined with vinegar for amazing results. Add bicarbonate to your hot water mixture and you will get a high-powered disinfectant.
Lemon: As you know, lemon is, along with bicarbonate, the preferred cleaning product in homes. Sprinkle some juice with a spray once in a while and you won't have to deal with the accumulation of bacteria, we assure you!
If you wish, you can create a solution of lemon, vinegar and bicarbonate. However, excess lemon can stain the glass, so it is not as recommended.
Follow our instructions on how to clean your shower screen and it will stay clean and shiny in the face of dirt. Now, your bathroom will look much more hygienic, aesthetic and ostentatious.