How to make a piping bag in simple steps
Do you like to spend your evenings baking? Then you know that knowing how to make a piping bag is as important as the recipe for the cake you are baking.
Being without such a useful tool as a piping bag can cause us stress that we don't need to live with.
To make these improvised piping bags you will need materials that you can easily find in any kitchen: plastic bottles, baking paper, plastic bags, Ziploc bags or freezer bags.
The best thing is that – in just a few simple steps – you will have a 100% useful piping bag that will save you a lot of trouble and allow you to give a special touch to your creations.
How to make a piping bag out of a plastic bag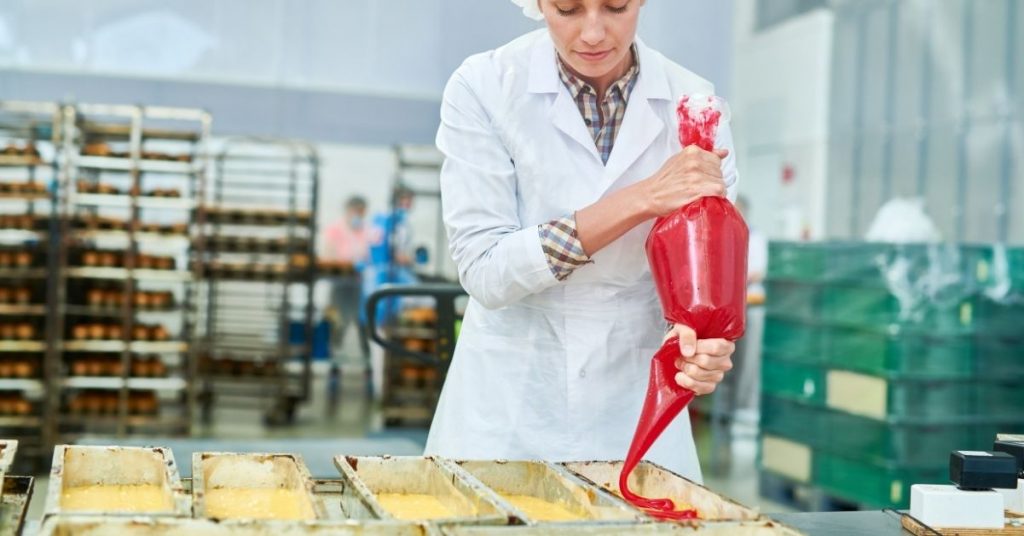 Piping bags made from plastic bags are a quick option to make.
All you need is a sturdy bag, like the ones you find in the supermarket for storing fruit, and a pair of scissors.
Take the bag and identify where the mouth of the base is located . Then fill it with the mixture you want to put on top of the cake and squeeze the bag until the entire contents are against one corner.
It is advisable to twist the mouth of the bag a few times, this will prevent the contents from spilling out and give you more control.
Once you have it in position, cut the corner where the contents are.
Remember that you will not be able to redo the cut, that is, if you make it too big you will lose the bag and you will have to start all over again. So make a small cut and then adjust if necessary.
That's it! You now have a perfect piping bag to decorate your desserts.
Freezer bags = emergency piping bag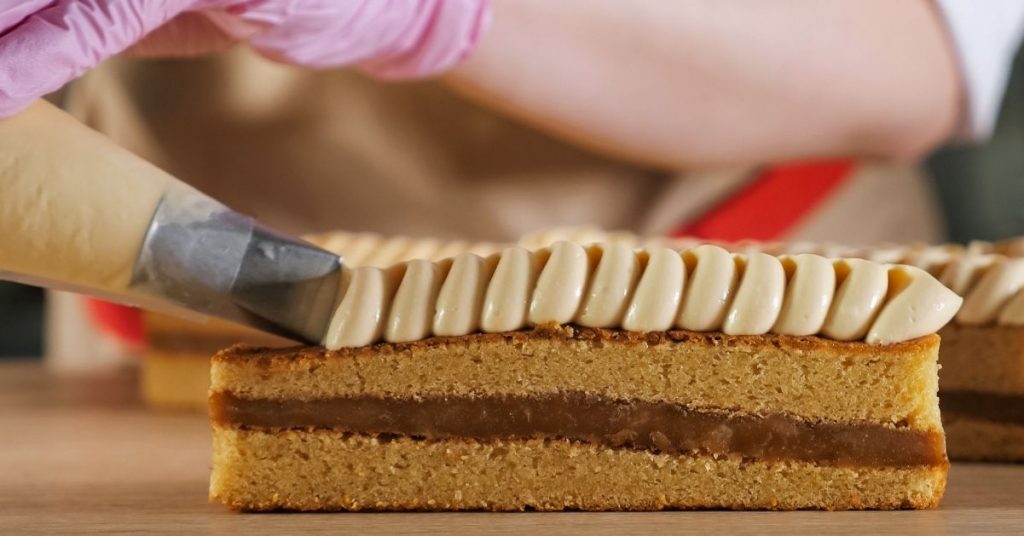 If you don't know how to make a piping bag and need an emergency solution, freezer bags are an excellent option.
To make one, you'll need a medium or large freezer bag – depending on the amount of filling – and a pair of scissors.
Fill the freezer bag, seal it to prevent the contents from spilling out and cut off the corner that you will use for decorating
If you want to use a nozzle, place it in the corner of the freezer bag, insert the filling and the plastic covering the nozzle. This way, you will have a professional finish with an amateur bag.
Pastry bag with a plastic bottle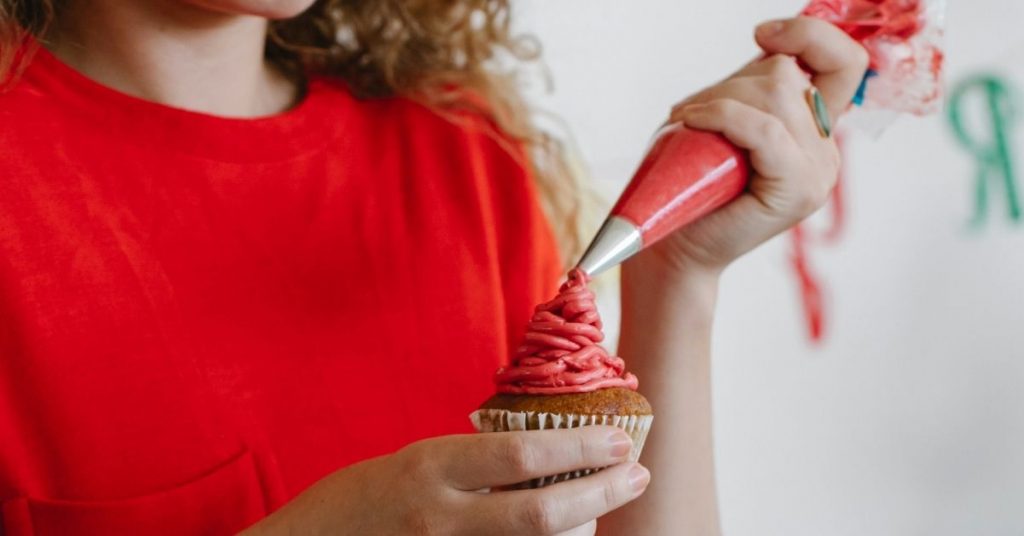 This type of piping bag is perfect for pouring thicker contents than a cake topping, for example, the batter for making delicious churros.
The tools you need are: a plastic bottle, a pen, a cutter and a pair of scissors.
Remove the label from the plastic bottle, wash the inside and let it dry. Wash it thoroughly to remove odours and traces of its original contents.
The lid of the plastic bottle will serve as a dispensing spout for your cream, batter or topping. You can open a hole or create a fun shape, such as a small cross.
To do this, draw the desired shape with a felt-tip pen and cut it out with the cutter.
When the bottle is dry, cut it further up the middle and keep the part where the lid screws on.
Place the lid on the bottle and pour the filling into the piping bag . Squeeze the bottle and you will see that it will come out little by little through the improvised nozzle.
If you want to make it easier, pour the mixture into a plastic bag, put it into the bottle you chopped and press the bag with another bottle.
Making a piping bag with baking paper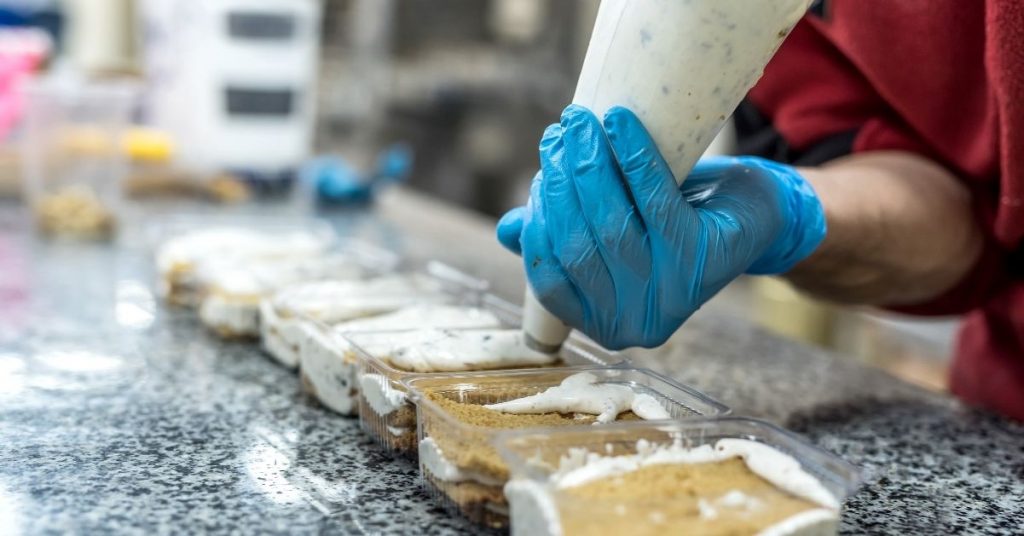 Baking paper is another classic for making a piping bag.
For small decorations, making a piping bag out of baking paper is a simple alternative that – in just a few minutes – will get you out of trouble.
Take a sheet of baking paper and spread it out on your work surface. Fold one of its corners until it touches the centre and forms a triangle.
Cut out the remaining paper and keep the triangle.
Using one of your hands, create a cone out of the paper and fill it with the mixture you are going to use. Fold the top mouth so that the cone is closed and the contents do not spill out.
Squeeze the closure until the contents reach the corner, without putting too much pressure. Cut off the tip and you are ready to decorate.
Piping bag with Ziploc bag or ziplock bag
Ziploc bags are a great help when it comes to making a piping bag.
The zip lock prevents the filling from slipping out of the bag while you are decorating.
To make a piping bag, simply place the filling inside the Ziploc bag, seal a little to remove any air left inside and finish sealing.
With the scissors, cut the edge that you are going to use to decorate. The best thing is that you can put creams, jams, melted chocolate, icing and other ingredients to decorate without any inconvenience.
Forget about everything and buy the best disposable piping bags
If you don't have time to make a piping bag, don't worry. In our online shop Monouso, we have one waiting for you.
It is a disposable pip ing bag made of polyethylene plastic, transparent and recyclable
It measures 50×25 centimetres, which makes it the ideal candidate for decorating cakes, cupcakes, biscuits and any dessert you want
The material is resistant, which allows your filling to come out more easily, while you create amazing designs.
Also, if you need any other bakery or patisserie products, we have a section dedicated to quality patisserie products.
Here you will find trays, boxes, paper bags, napkins and any other useful product to offer the service your customers deserve.