How to make Bao Bread without a Steamer
One of the favourite gastronomic options in Spain is Asian food, due to the variety of dishes it offers and the use of multiple ingredients that -in short- give an unequalled flavour to each mouthful.
Among the favourite preparations is the bread, which can be served as a snack or filled sandwich accompanied with the ingredients of your choice.
The Bao Bread is an excellent practical option for diners, it is made by steaming it and wrapping it around your favourite filling.
Join us and learn how to make Bao Bread without a steamer and enjoy a tasty meal at home.
Ingredients to make Bao Bread without a Steamer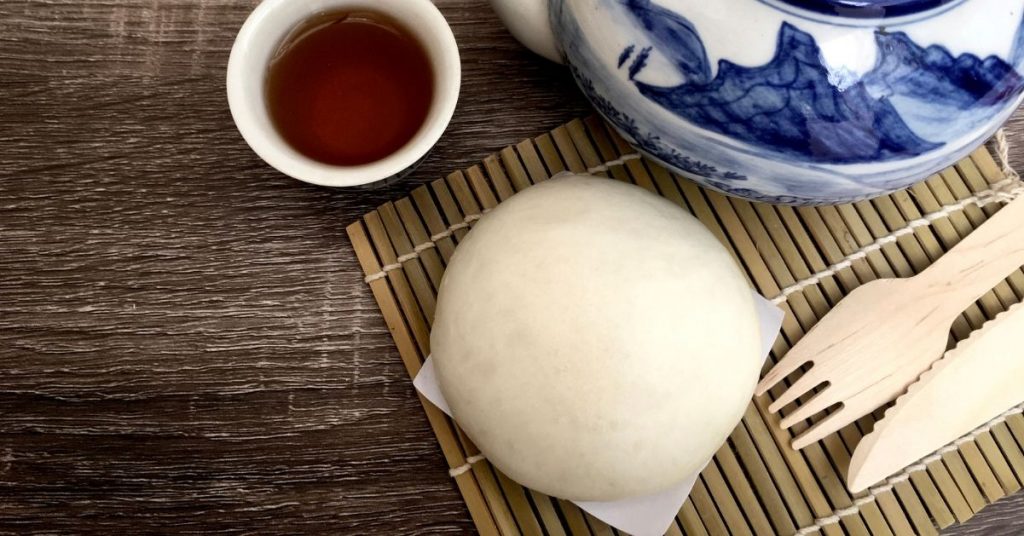 Are you ready for this new gastronomic adventure?
Take note of the list of ingredients you need to make Pan Bao and steam without a steamer.
The ingredients and utensils you will need to make Pan Bao are:
500 grams of 0000 wheat flour
20 grams of fresh baker's yeast
10 grams of salt
6 grams of sugar
20 grams sunflower oil
20 grams vinegar
180 grams of water plus 6 tablespoons
Baking paper
Rolling pin
Brush
If you don't have a steamer, don't worry. We'll show you how to make Pan Bao without a steamer using the common implements you have available in your kitchen.
To steam without a steamer we improvise. We are going to use a large pot with a lid and a colander that is the same diameter as the pot.
Step by step: how to make Bao Bread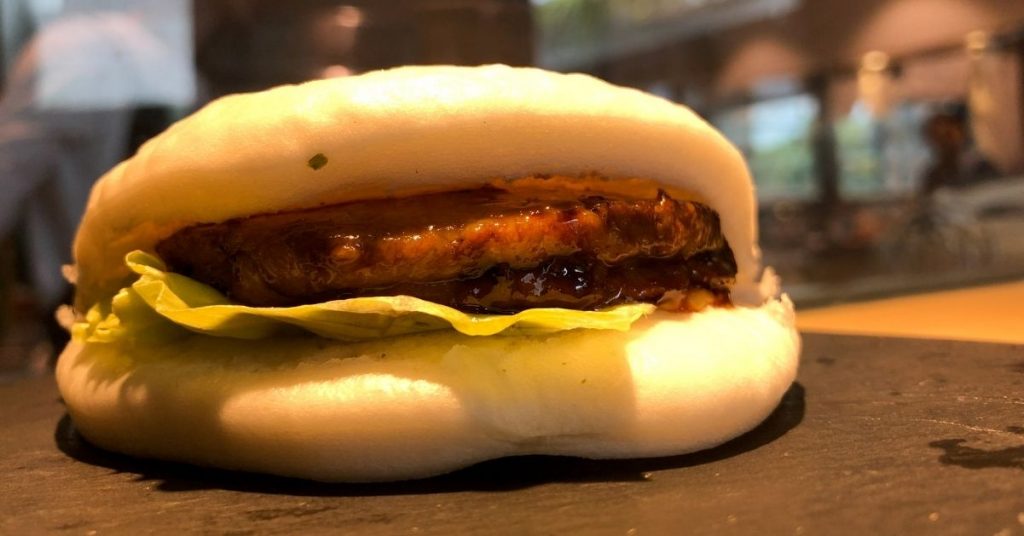 It's time to get down to work or to the dough.
A step-by-step guide to help you learn how to make Bao Bread:
To start preparing Pan Bao, place the yeast in a container and dilute it in three tablespoons of warm water.
In a large bowl add the flour, sugar, salt, oil and vinegar. When they are all incorporated, mix with the help of a fork.
Once the dough has formed, add the diluted yeast and mix with the fork.
Then we proceed to knead with our hands. This step is extended until the dough does not stick to our fingers.
Once the dough is ready, place it in the bowl in the shape of a ball and cover it with cling film. Set aside in a warm place for two hours. The idea is to allow the yeast to do its work.
After the resting time, remove the dough from the bowl and knead on a floured surface for one minute to divide the dough into portions.
Roll out with a rolling pin into a flat, oval shape. Fold them in half, placing a piece of parchment paper in the middle of the dough to prevent it from sticking when folded.
Once the Pan Bao is ready, we let the dough rest for half an hour and then proceed to cook them.
We use our improvised steamer, adding enough water in the pot, when it boils we place the strainer over the pot, it is very important that the strainer does not come into contact with the water.
To make Pan Bao without a steamer, just place the loaves in the strainer, with the pot covered and wait about 10 minutes.
Remove the lid and carefully remove the colander from the pot with the bao breads ready to eat.
On a plate, serve the still warm buns, filled with your favourite ingredients.
Tips for making Pan Bao like a pro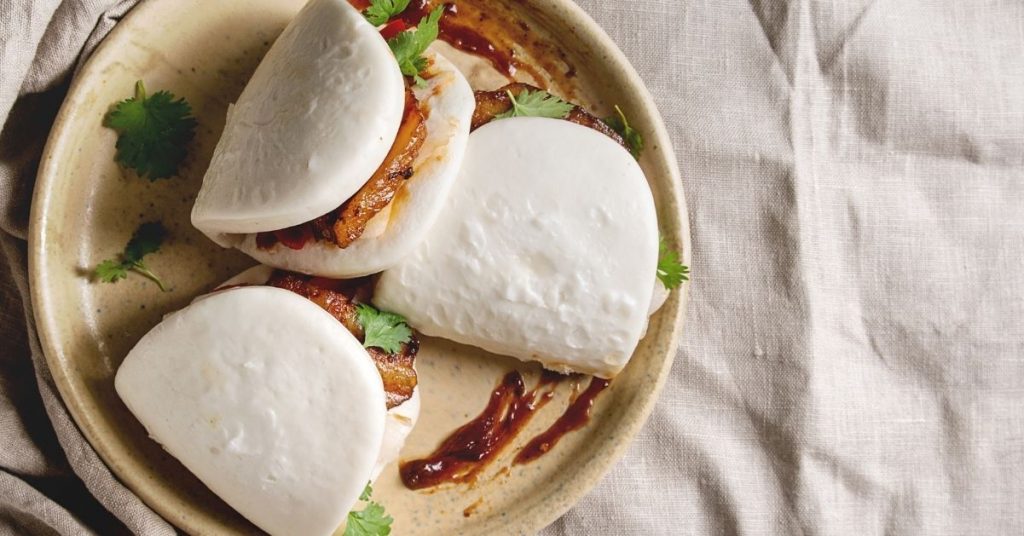 Like everything in the kitchen, the preparation of Bao Bread also has its secrets and here we reveal them to you so that they look like they were bought by a professional.
Place the Bao Bread to cook when the water is boiling, so that the dough does not lose consistency and does not turn out the way you want it to.
If you cook a lot of bread and you have leftovers from the meal, no problem, keep it in the fridge and you can quickly reheat it in a frying pan or steam it for 1 minute.
Want to get a head start? Bake your buns, store them in airtight bags and freeze them. They'll keep for up to 3 months.
Don't limit yourself with the toppings, you can fill them with whatever you like and they're sure to go well.
Recipes for you to delight your friends
If you want to treat your friends to a professional dish, here are a couple of easy-to-prepare recipes that will leave them wanting more.
Pan bao de ternasco
One of the recipes that you can surprise your friends with is the Pan Bao de ternasco, to prepare it you need the following ingredients:
Bao Bread
300 grams of veal
8 cherry tomatoes
1 spring onion
1 red oak lettuce
Tomato ketchup sauce
Salt
Pepper
Season the veal with salt and pepper. Place it in a frying pan until it is cooked through.
Wash the lettuce, dice the tomatoes and spring onions, add the ingredients in a bowl and mix.
Take the Pan Bao, fill it with the veal and vegetable mixture, before serving add ketchup to taste to bring out the flavour.
Pulled pork and raspberry sauce
This preparation has a sweet and sour flavour that will delight even the most discerning diners.
Pulled pork
Pulled pork is the perfect blend of flavourful ingredients, here's the list:
1.5 kilos of pork needle
40 grams of brown sugar
1 tablespoon salt
1 tablespoon of sweet paprika
½ tablespoon hot paprika
2 tablespoons Dijon mustard
2 tablespoons cumin powder
1 tablespoon garlic powder
½ tablespoon black pepper
2 tablespoons olive oil
50 ml water
Place all the above ingredients in a bowl, add the meat and cover it completely.
Over high heat, place a frying pan with olive oil. Seal the meat in a frying pan on all sides.
After searing the meat, take it out of the pan and place it inside the pressure cooker, cover the meat with water and let it cook for 50 minutes until it starts to steam.
After the time has elapsed, turn off the cooker and wait for all the pressure and steam to escape before opening the cooker.
With the pot uncovered, continue cooking the meat. The idea is to allow the cooking juices to reduce until you have a full-bodied sauce.
Remove the meat from the heat, place it on a board, shred it with a fork, add the reduced sauce and it is ready to serve.
Exquisite raspberry sauce
To prepare the raspberry sauce you will need 100 grams of raspberries or red berries and sugar to taste.
Add the raspberries or berries to a saucepan over a low heat. Keep them until they break down and cook in their own juice.
Add sugar to taste and stir. If necessary, add a tablespoon of water, the idea is to get a sauce with a good liquid consistency.
Indispensable for serving your special tapas
When serving your tapas you must offer a unique experience that will surprise your guests. Therefore, we invite you to visit the Monouso website, where you will find a wide variety of perfect options to serve your food.
Paper Sandwich Bags
Paper sandwich bags are ideal for protecting food and taking it anywhere, in our online shop find a variety of options that will keep your diners happy and satisfied.
Snack Containers
Snack packs are sturdy products used to serve food up to the point of consumption.
In Monouso's catalogue you will find snack containers to suit your needs, made of different materials and sizes.