How to make biodegradable plastic bags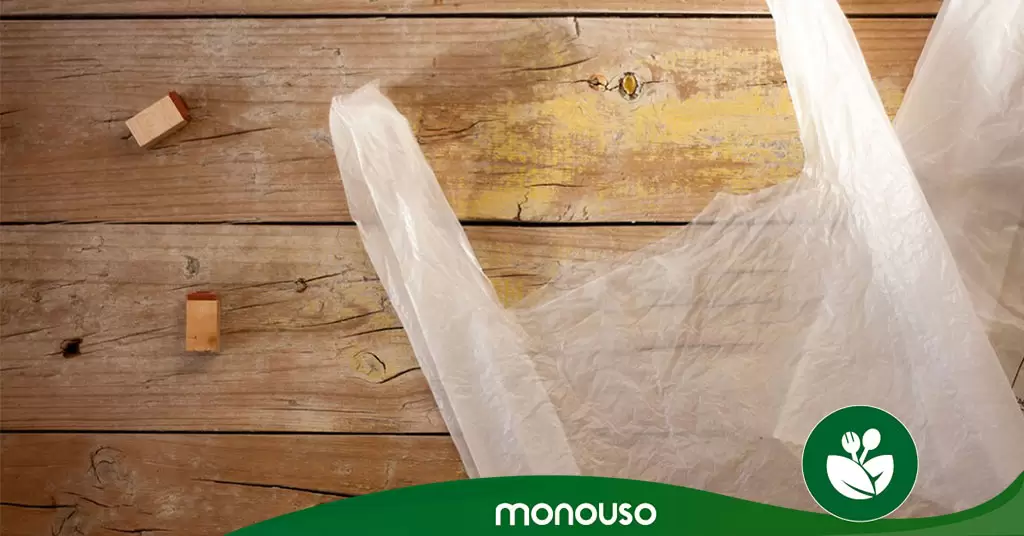 Do you want to learn how to make your own biodegradable plastic bags? In that case, stay with us because we give you the tips to make them. In this way, you will be able to create plastics that degrade in much less time and which are more recommendable for the care of the planet.
Biodegradable plastic bags: how are they made?
First of all, you should know that bioplastics are plastics made from products with a natural or vegetable origin, which make them become biodegradable plastics. The main feature is that they decompose earlier in nature, while generating less damage to the environment.
Some of the bioplastics are made from particularly popular raw materials such as potatoes, corn and soybeans. Therefore, these are some of the essential ingredients that we can rely on to make biodegradable plastic bags.
It is important to point out that there are different options depending on the material: paper or wooden bags, kraft bags, jute bags, nylon bags, burlap bags or potato and corn starch bags mainly. All of them can be made from home; being a process that can be done even with children to spend some time with the family.
Ingredients
There are many recipes you can follow to make your own bioplastic from home. In common you will see that cornstarch is one of the main raw materials and you need it as a base. Besides others like glycerine, vinegar or water.
In addition to these ingredients you will simply need a container and a spoon. But they better be non-stick so the mixture doesn't stick. If you're all set, let's get started!
Steps to follow
To create your own biodegradable plastic bags just follow these steps:
Take a container
Add 1 tablespoon of cornstarch
Add 4 tablespoons of water and mix with cornstarch until it dissolves
Add 1 tablespoon of glycerin, 1 tablespoon of vinegar and mix well
With the mixture ready, heat over a low heat while stirring
When you have a thick, lump-free mass, remove it from the fire
Leave the dough to dry on a non-stick surface or on cling film
When the dough is dry, you simply have to shape it to create the bag – it's important not to wait until it's completely cold, as you won't be able to change its shape.
After shaping the bag, let it dry for 2-3 days
And this is how the process of manufacturing biodegradable plastic bags is done. You see that you hardly need any ingredients or materials, so you can quickly start creating your own biodegradable plastic bags from home whenever you need them.
If you don't succeed at first, don't worry, keep trying! Keep in mind that to be a bag you need to give it its shape, so the dough obtained must be big enough to do its job.
It's a simple process but it can take time, so don't give up, I'm sure you'll get it sooner or later. In addition, you can even try other ingredients such as banana, potato, orange, mango, tomato, etc. You may have ingredients at home that you can use to create your own organic bags.
And that's how you can proceed to make biodegradable plastic bags directly from your home. It's a way to do your bit for the environment. Would you like to try it out?
FAQ
What are the advantages of using thermal cups for coffee?
You will need cornstarch, glycerin, vinegar and water. In addition, you will need a container and a spoon.
Is it difficult to make biodegradable plastic bags?
It's a simple process that is also fun and ideal to do with children. Follow our step-by-step guide and enjoy the experience.