How to make waffles without a waffle iron: The best secret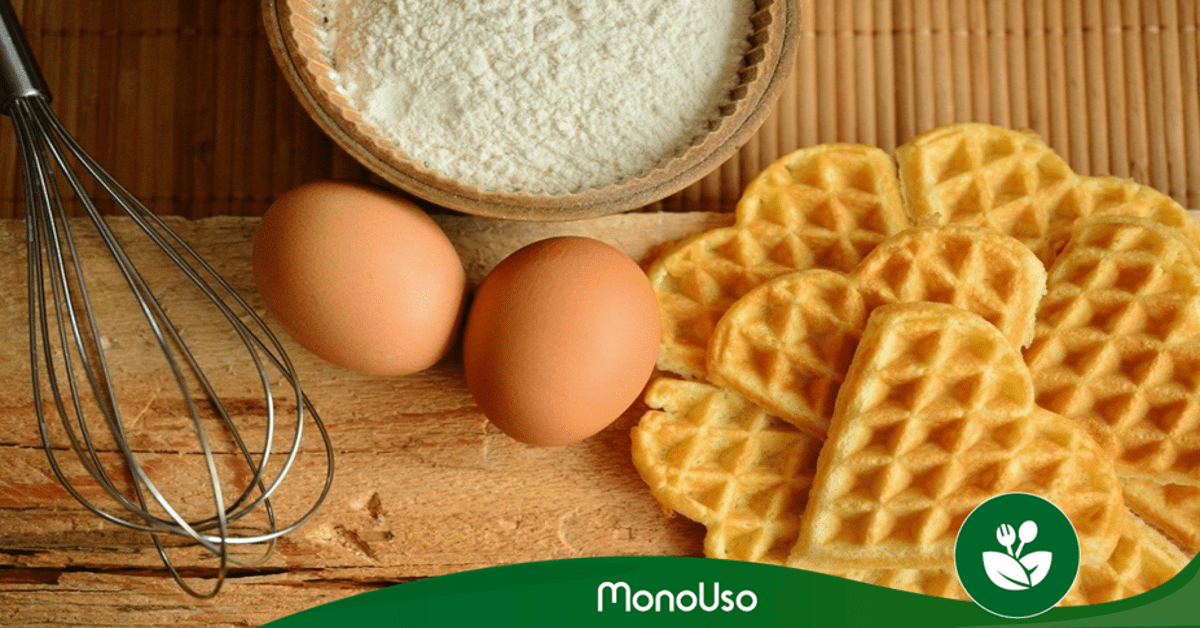 If you want to enjoy some delicious waffles, but don't have a waffle iron at home, don't worry! In this entry we will teach you how to make waffles without a waffle iron, using other methods such as the oven, the frying pan and the sandwich maker.
Do you want to know how? Read on to find out how easy it is to make waffles without a waffle iron.
What are Waffles?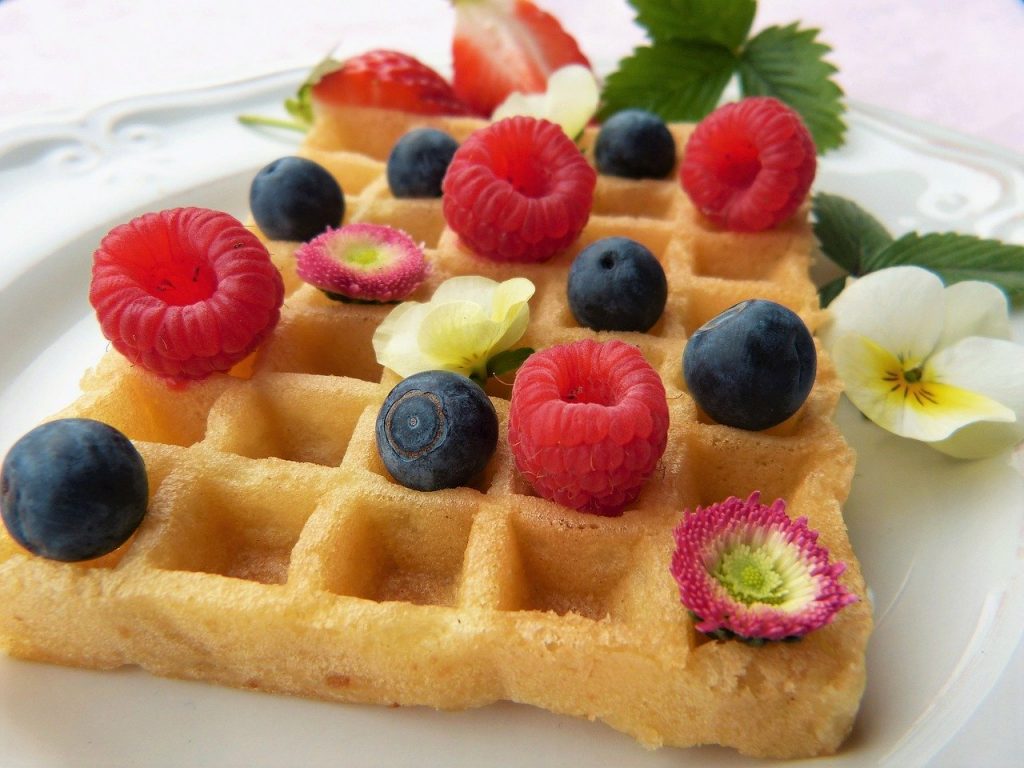 Before we talk about the methods of making waffles without a waffle iron, we will tell you what waffles are and where they come from.
Waffles are a delicious dessert that comes from Belgium. It is considered a very popular delicacy in the world, which you can prepare in breakfasts and snacks. They can be accompanied by chocolate, ice cream, cream, honey, fruit, jam, yogurt, etc.
The Belgian waffle is much taller, lighter, fluffier and tastier than the traditional one or the one made in the United States. In fact, the waffle, which is the American version, was born from the Belgians, who emigrated and brought with them this rich recipe, but adapted to other flours and palates.
Traditionally, the wafers are prepared is a tool called waffle iron, which are two iron plates in a grid pattern. However, not having a waffle iron to prepare them is not a problem. This is because, who defines a good and rich waffle is the flavor and consistency of the dough, and to achieve it must use the right ingredients and quality.
Waffles recipe, easy and simple!
If you want to prepare an original and delicious waffle, we will show you the easiest way to do it. Below, we show you a very easy recipe:
Ingredients
The amount will depend on the size and quantity of waffles you wish to prepare:
Melted butter or oil (100 grams)
Liquid milk (1 and ½ cup)
Wheat flour (2 cups)
Sugar (¼ cup)
2 eggs
Baking powder (1 tbsp)
Salt (1 spoonful)
Preparation
In a large or medium plastic container, place the dry ingredients such as flour, salt, sugar and baking powder. Strain each of them so that the mixture has a good consistency.
In other containers separate the whites and yolks from the eggs. Then, using an electric or hand mixer, beat the whites until they become fluffy. While the yolks are mixed with the rest of the wet ingredients, i.e. butter, oil, vanilla and milk, beat them until they are compact.
Make a circle in the flour mixture to place the compacted wet ingredients and beat until you see a homogeneous appearance. If there are any lumps left in the dough, don't worry, it's normal. Then add the egg whites and continue beating the mixture a little more.
3 ways to prepare waffles without a waffle iron
Next, we will show you 3 ways to make a waffle when there is no waffle iron at home:
1. Waffles in a sandwich maker
One of the differences between the waffle iron and the sandwich maker is the shape. Therefore, you can use your sandwich maker to make delicious waffles without any problem.
This way of making waffles is very simple. All you have to do is grease the sandwich maker with a little oil with the help of a paper towel. Then, place the necessary amount of waffle dough that we have already prepared in the holes of the sandwich maker and close the lid.
Once the thermostat clicks to indicate that it has jumped, open it and check if they are ready. That is, if they are well curdled inside and golden on the outside.
2. Waffles in the pan
To prepare waffles in the pan, you will use the same method that you use to make American-style pancakes. You can use metal molds to keep the consistency of the dough. In case you don't have molds, no problem, you can add a spoonful of baking soda to the mixture to give it more consistency.
Grease the base of the pan with oil, and if you are going to use the pan, grease it too. After the pan is hot, add an amount of batter of approximately 1.5 cm per waffle. After 30 seconds, begin to draw the grids on the waffle with any utensil, such as a fork or wooden stick.
When you see that bubbles come out of the surface and it is golden, you turn it over and do the same with the other part of the waffle. If you are going to use a mould, use a fine knife to remove the dough and turn it over.
3. Waffles in the oven
Another way to prepare waffles without a waffle iron is in the oven. For them you'll need a silicone waffle iron mold. The steps are very easy, first we preheat the oven to a temperature of 220ºC approximately.
Next, we grease the silicone mold to prevent the mixture from sticking. Place the preparation and bake for about twelve minutes. As time passes if you see that the waffles are golden, take the mould out of the oven very carefully.
Place a piece of baking paper on top and turn it over with the help of a tray. Put it back in the oven and let it brown again.
Waffle serving containers Which one do I choose?
Waffles are one of people's, especially children's, favorite desserts. This is because they are very simple and quick to prepare, inexpensive, and you can combine them with sweet and savory ingredients.
If you have a business selling waffles, the ideal is to offer your customers a very original presentation when transporting them. At Monouso we have carton packages for waffles, ideal for eating them comfortably and preventing people from getting stained.
Among the packages you can find on the Monouso website are the traditional or the white ones, made of cardboard. Also, we offer boxes of pictures with the colors pink and white. They measure 100 x 135 mm and 20 mm in height, although we also have 130 x 150 mm, with the same height.
You can also use this type of packaging for other types of desserts such as churros, cakes, etc.
After learning how to make waffles without a waffle iron, it only remains for you to let your imagination run wild and prepare waffles with different flavours. Let go of your creativity and put these techniques into practice!