How to place food in a restaurant or bar fridge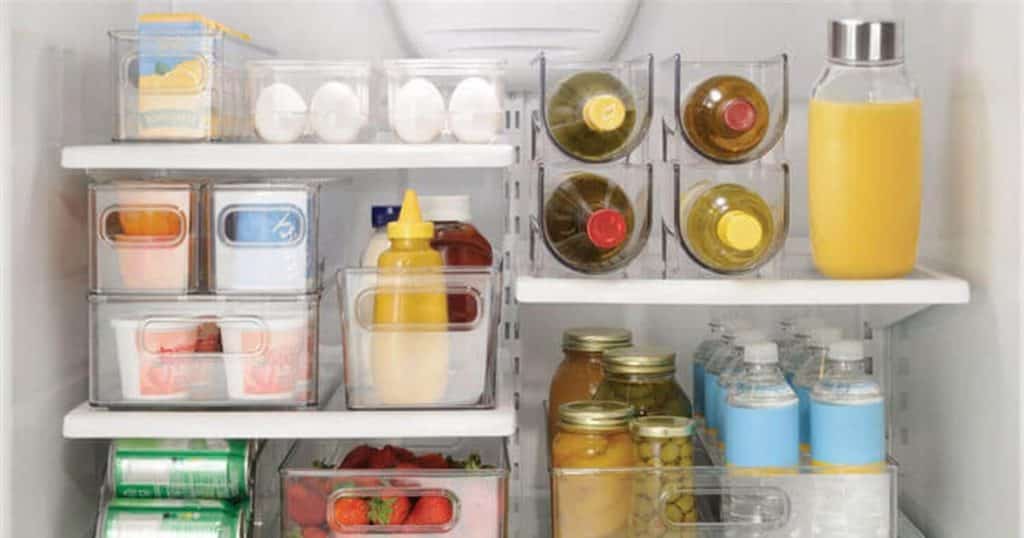 Knowing how to place food in the refrigerator of a catering establishment has numerous advantages: it improves the efficiency of the business, less food is lost due to expiry or deterioration, stock is better controlled, the search for products required for menus is speeded up and they are more easily replenished.
Better packaging to keep food in the fridge
The packaging used in bar and restaurant kitchens is designed in different materials. Let's take a look at the characteristics and advantages of the ones that are setting the biggest trend.
Plastic packaging
Plastic is very common in food storage and chambers in catering establishments as it is very durable, resistant, cheap and light. It is very useful for transporting and storing food for short periods of time.
However, it should never be used for heating food or for storing hot food inside. It is important to check whether plastic containers used for freezing food are designed for this purpose.
PLA Corn Starch Lid Containers
This material, a substitute for plastic, is obtained from plants and is completely compostable and ecofriendly.
Within the hospitality industry, take away and deliveryservices are increasingly used.
FOAM packaging
Economical isothermal packaging, very light, foamy to the touch and multifunctional (it can be used as a thermal menu box or as a hot dog and hamburger container).
Aluminium packaging
Very easy to manufacture, it is one of the most common materials in catering chambers as it is usually used for food that is going to be consumed immediately or for pre-cooked meals.
Sugar Cane Containers
The most popular biodegradable container nowadays, it is very economical and multifunctional.
How to arrange products correctly in the fridge
Knowing how products should be placed in the chambers is fundamental in catering businesses.
First of all, food must be separated according to whether it is packaged, cooked or fresh. It is also necessary to take into account the shelf life of each one of them to prevent them from deteriorating or expiring
Ideally, there should be a chamber for each type of product, but this is not possible in most bars and restaurants.
Therefore, we are going to see how to organise the fridge according to the food that is going to be stored inside it:
Vegetables and fruit to be eaten raw: in separate compartments or on the upper shelves.
Vegetables and fruit to becooked: in their specific drawer, which is usually located at the bottom.
Eggs: in the least cold area of the fridge.
Raw fish and meat: in the coldest areas of the fridge, which are usually located at the bottom. It is recommended to separate fish from meat.
Processed foods: in the upper part of the fridge.
Dairy products: in the door or in the central part.
Sausages: in airtight containers in the middle section.
Sauces: above fish and meat, in the central area.
Desserts: always covered at the bottom.
Label foods with their information
It is highly advisable to sort products according to their date of reception. The first thing that goes into the chambers is usually the first thing that should come out.
The best way to have control over the consumption priority of food is to label it with the date of entry and to establish on the same label a maximum consumption date.
Make a "check-list
What is a "check-list"?
It is a list that allows you to check in an orderly fashion whether you have complied with everything that is written on it
The last but not least important step is to make a"check-list". It allows you to have clearer ideas and working with a tidy fridge makes the work more pleasant and less stressful
To continue with this order, it is highly recommended to make a "check-list" and to update daily what is left in the fridge and what needs to be bought again. Having the fridge well ordered makes it much easier to update this list, as everything is in sight
At Monouso we help you with this order by suggesting containers to store your food. Don't hesitate to create a check-list for all your equipment, and while you're at it, take a look at our website to see what you need
Come on, we look forward to seeing you on our website!