How to set up a breakfast delivery business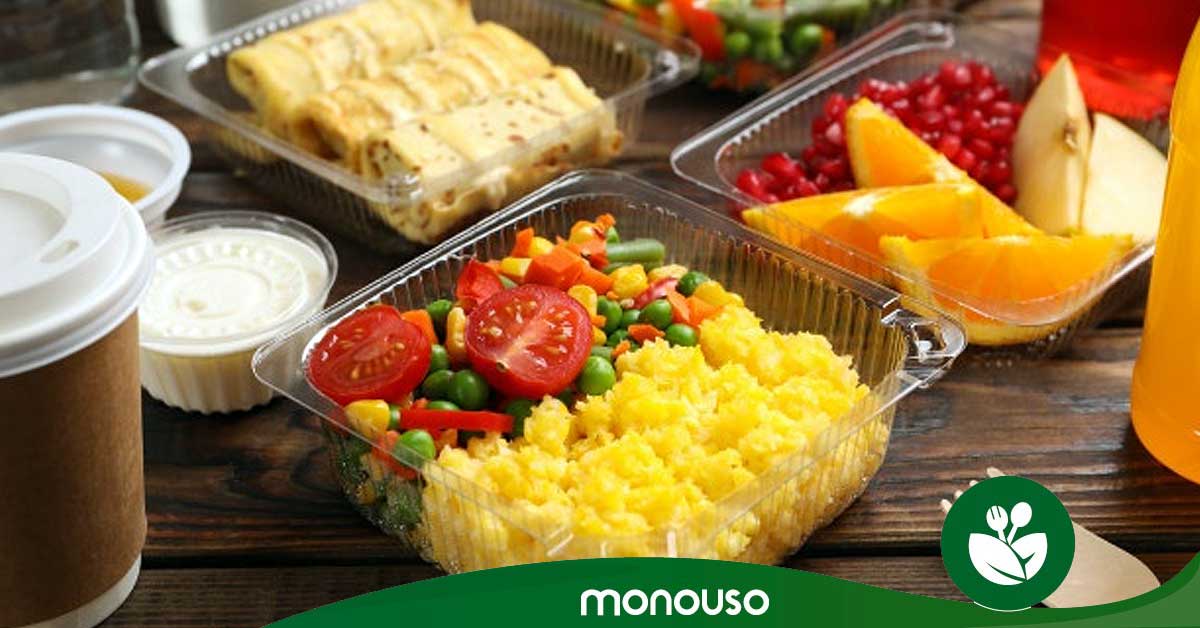 In order to offer quality services that satisfy the needs of the clients it is necessary to attend and focus as a breakfast delivery business, moreideal model to make customers fall in love with you.
Providing various options to ensure a quality service is essential for success. Even more so when the variants we offer are innovative and above all captivating.
If you want to know how to set up a breakfast delivery business, you're in the right place.
Below you will find the tools you must implement to achieve this and the step by step that will serve as a guide to cover all aspects focused on supporting you to offer a 5 star service.
Stay with us and discover the best techniques that will allow you to set up a successful breakfast restaurant at home.
What is a breakfast delivery business?
A home breakfast business is a model dedicated to providing customer service by selling delicious breakfasts, with ingredients chosen by the consumer according to their preference.
This type of business is booming. It is used by many people, including companies to offer their employees a surprise breakfast home delivery. Ideal for lifting spirits or commemorating a special celebration.
Usually a breakfast delivery business has an elaborate menu with various options available to offer its customers. Established varieties or combinations according to the customer's preference.
This must be how your breakfast gift business works
For your breakfast gift business to work, you must make sure you follow these steps:
Research the needs of the customers in the market.

Offering all the products necessary to provide customers with a complete breakfast.

Define different types of menus.

Promote the products and services offered by the surprise breakfast business at home through the website, social networks, brochures and publications in newspapers or magazines.
Advantages
Among the advantages of having a breakfast delivery business we can mention
It is a creative business model, which allows us to offer a wide range of services adapted to the needs of the client.

Investment costs are low.

Offer an organized and planned breakfast service. Especially for those who want to offer surprise breakfasts to their relatives, acquaintances, employees or family members.

To provide the service of breakfast at home that allows the client to take care of other activities concerning the event he presides.
Disadvantages
When considering adopting and exploiting a business opportunity, we should analyze the pros and cons we may encounter along the way It's the best way to be prepared for both situations.
Among the disadvantages or points of attention that we should consider when starting a breakfast delivery business we have
The

customer satisfaction

is the most delicate and fundamental aspect of this business. This forces the establishment to set standards that guarantee a quality service

It is necessary to offer

new elements

in the service they bring to the attention of the customers, otherwise they will lose interest and will drop the service requests.

It is irreplaceable to use

products and ingredients of excellent quality.

In this way, the client will feel at ease when consuming the food on the breakfast menu at home.
Essential when setting up a surprise breakfast sale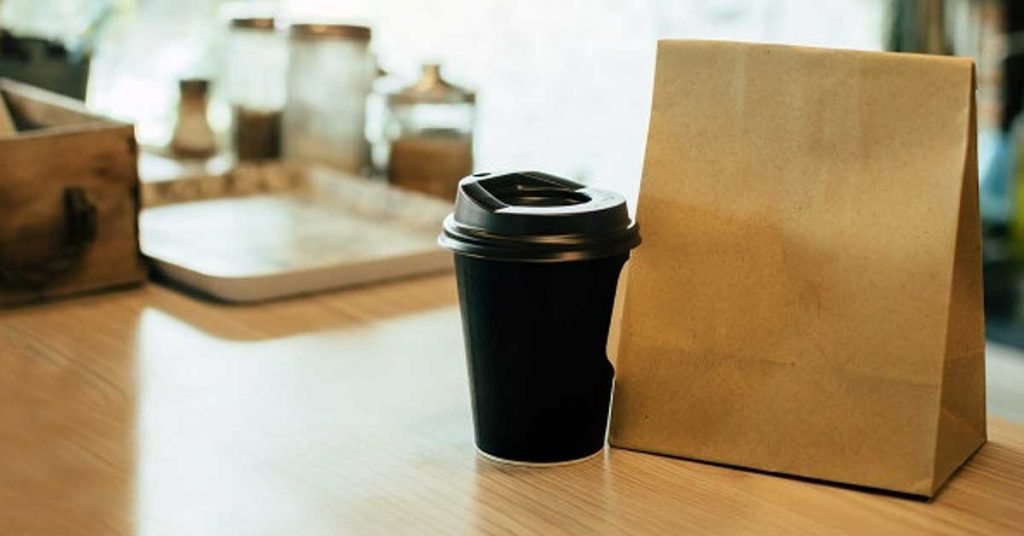 To start the surprise breakfast business at home it is essential to ensure some variables, so that we are on our way to success. Among them we can mention the following:
Select the segment
Not every business should focus on broader segments than it can handle. Although any company needs to grow, the most recommended route is not to seek to serve everyone. Focus.
Defining the segment to which your services are directed is fundamental to establish promotional strategies in the selected market sector. In this way you will be able to attend and cover the needs of your ideal clients
Make an actual budget
Establishes the necessary expenses to start your business of breakfast at home.
It is important to include in your budget the expenses of payroll and payment to suppliers, payment of services, also of all those products or services that guarantee the operation of your business.
This is the only way for you to project, even before opening, how your restaurant could do, but – above all – to establish the policies to meet the goals.
Lean on digital marketing
Having a focused and defined digital marketing strategy is necessary. In fact, it is one of the indispensable actions to promote the breakfast delivery business.
To do this you must implement actions of SEO, SEM, content marketing, management of social networks, among other aspects that allow you to promote your brand
Although it may seem simple or superficial, this task is as important as your kitchen You wouldn't hire a chef who's in training or hold you that she cooks great because her family tells her to. You look for professionals and you ensure success.
Social networking
Social networks are a tool used by various companies to promote their products and have a greater reach.
There are several social networks that you can use for your breakfast home business, which will allow you reach your target audience quickly and easily.
On your social networks you can indicate your location, available menus, website if you have one, as well as a telephone number that facilitates contact with your customers.
Website
To highlight the products and services that you offer in your surprise breakfast business it is necessary to have your own website, well built and focused on your segment.
On this platform, you can present the mission and vision of your business, the services you offer, promotions, share content of interest to your customers and a dedicated space for contact with the public. You set the limit.
In addition, on the website you will be able to share links that direct your customers to your brand's various social networks.
Breakfast ideas that you can market
Given the current situation of social alienation that we are experiencing due to the Covid-19 pandemic, businesses have had to reinvent themselves in order to continue offering services highlights that will make a difference for your clients.
Some ideas you may want to consider for marketing your breakfast home business are
Organic and healthy
Offering healthy organic breakfast at home will give you the opportunity to to please customers who prefer to eat 100% natural food.
Healthy breakfasts based on wholemeal flours, almond milk, natural coconut, sesame or olive oils, wholemeal bread, natural cheese, fruit and sugar-free juice are some of the ideal proposals to start the day off on the right foot.
Romantic
Another ideal option to celebrate special dates are the romantic surprise breakfasts.
Allowing your clients to give their partners a surprise breakfast at home is, without a doubt an unforgettable detail that will show how important it is.
Including balloons, stuffed animals, chocolates, flowers and even a card with a special message in the romantic breakfast will give that personal touch we all love.
Remember that the focus is on selling an experience, not just a breakfast
Traditional breakfasts
Traditional breakfasts are ideal for surprising your customers or employees during a business meal.
They can also be marketed at events where you want to enhance the local cuisine of a region or country.
This type of service offers menus that include tortillas, tapas, paellas, but also international options such as arepas, corn tortillas, sandwiches, scrambled eggs, fried bacon, beans, meat; you have no limits.
Celebration or commemorative breakfasts
Celebration or commemorative breakfasts are made available to celebrate special days like Mother's Day, father's Day, birthdays and celebrations of academic achievement.
The idea of this type of breakfast is that the guest enjoys the menu to the fullest, eating the food of his or her choice.
Don't forget to develop a special promotion for those days. Many people prefer different details and gifts, the breakfasts are in the most wanted lists these days.
Customized breakfasts
Customized breakfasts allow you to offer each diner the possibility of choosing the menu of your preference, including ingredients and favourite drinks, in order to satisfy your requests.
The important thing about offering personalized breakfast at home is to guarantee customer satisfaction by using quality ingredients.
Innovative
The innovative delivery breakfasts stand out because they attract the attention of customers because of their names and mixes of ingredients.
To achieve this, it is necessary to study and know the preferences of the customers, as well as to analyze the proposals of the competition to bet on a successful innovative menu.
In general, innovative breakfasts have short, very attractive names, capable of staying in the consumer's mind.
Best packaging for breakfast at home
Another aspect that should not be forgotten when setting up a breakfast business at home is the packaging.
The packaging will allow you to serve the food while maintaining its presentation just like they were sitting in your restaurant, as well as preventing spills
Here we recommend the best breakfast containers to serve at home, available at the online store of Single-useThe containers have a safety and hygiene guarantee to be used as an ideal food storage container.
Take away packaging
The take away packaging are ideal for serving takeaway food because of their quality and strength.
These containers se made of plastic or cardboard. They are the best option for home delivery, convenient and easy to handle when transporting food.
In the Monouso online store, you will find a wide variety of designs and sizes adjusted to your needs.
Types of Cardboard and Paper Cups
The paper and cardboard cups are used in the breakfast home business to serve hot and cold drinks.
These glasses are resistant, environmentally friendly and lightweight In addition, they are capable of withstanding a wide range of temperatures, to suit your client.
You are available in various sizes and designs, are recommended for their high quality and excellent prices.
Don't forget to visit Monouso's online store, there you will find the ideal option for your event, celebration or business.
Drinking straws
The drinking straws complement the service of the drinks. This fine utensil not only makes consumption easier, but also gives a special touch to the presentation of the drinks.
They have various colours, sizes and processing materials that you can choose according to your preference.
With the drinking straws you can provide a different experience by serving your guests in an original way.
Plastic trays
The plastic trays are an essential part of any restaurant business.
These utensils of various sizes, materials and designs are used to serve food.
They are disposable, with the exception of PP trays, ergonomic, easy to stack and offer an unbeatable quality/price ratio.
Biodegradable trays
The biodegradable trays are ideal utensils for serving food in a sustainable manner, and are therefore considered to be environmentally friendly products.
They are made with natural materials such as bamboo, wood and sugar cane are able to decompose in short periods of time.
The biodegradable trays are resistant, hygienic and have a high quality, you can find them in the Monouso online store.
Paper napkins
The paper napkins are an ideal alternative used to give personality and elegance to the table, even outside your restaurant.
They are made with materials that protect the environment, are superior quality products and are soft to the touch.
The paper napkins are available in the online shop in different formats, colours and designs ideal for highlighting the presentation of surprise breakfasts at home.
Now that you have all the necessary materials for your breakfast delivery business, we hope you will sweeten up your customers' mornings as soon as possible.