Ideas for eco-friendly event catering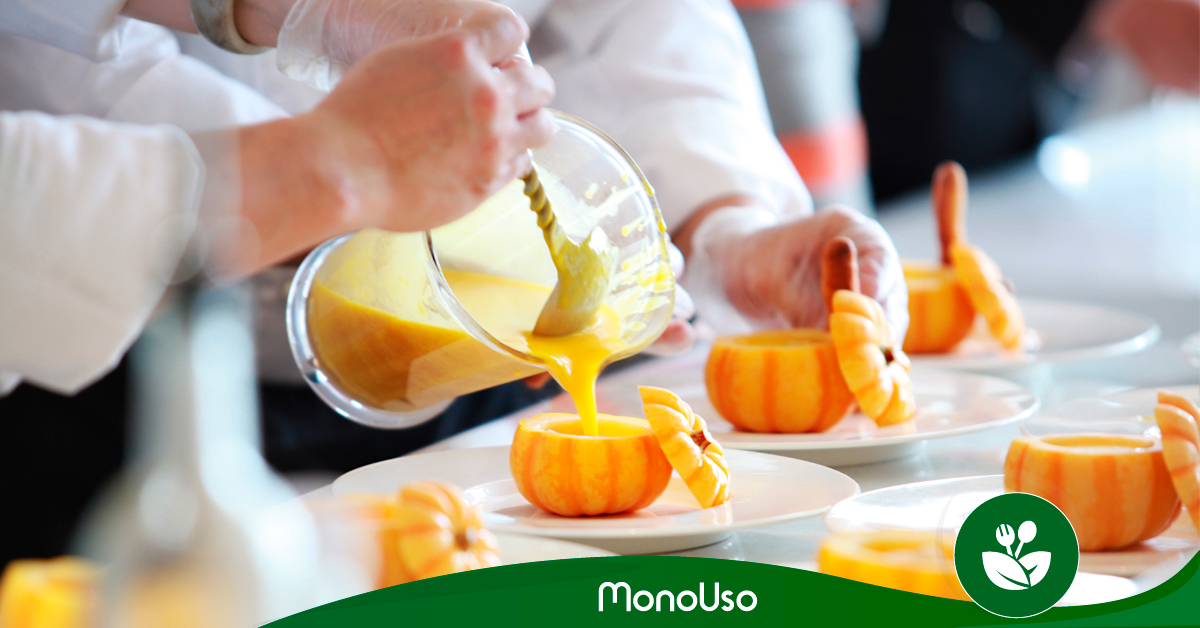 Events that include catering are the order of the day, whether for weddings, baptisms and communions, or for congresses and business meetings. Within that sector, eco-friendly events have gained a lot of popularity and have become a big attraction all over the world.
If you want your event catering to be green in every way, write down these ideas we give you from Monouso for eco-friendly event catering.
¿Qué encontrarás en este artículo?
Keys to an eco-friendly event
Beyond a very natural decor, eco-friendly events must follow very clear guidelines so that the whole event goes accordingly. All initiatives add up, and more so when it comes to event catering, since a large number of dishes are offered for guests to enjoy a magnificent tasting.
Biodegradable miniatures
If you want your whole event to be environmentally friendly, it is advisable to take care of all the details and aspects. In this sense, one of the big winning bets is to use biodegradable miniatures for catering. Some of the most popular ones that are sure to make you successful are
Tasting spoons
Bamboo Mini Cutlery Tasting
Biodegradable Tasting Glasses
Biodegradable Dishes Tasting
Pine Leaf Trays
Mini Bamboo Trays
Mini Wooden Pallets
Pine Flake Cones
Cone Support
Biodegradable Mini-Basins
Miniature corn starch PLA
There are many different types that are perfectly suited to the needs of each dish. Thanks to these miniatures, the great professionals of the kitchen will be able to sculpt their best dishes on these canvases full of beauty and naturalness. They are articles that follow the latest trends and will undoubtedly have a very positive impact on all diners.
In spite of being biodegradable and ecological miniatures, they do not lose the style and elegance according to the great events in which they will be used.
"Three Rs"
And we reveal another of the keys to success in an eco-friendly event. In addition to giving a nod to the environment with the biodegradable tableware, we are committed to decorating the entire event with the "three R's":
Local and seasonal ingredients
Pay special attention to the dishes and ingredients. It is recommended to bet on local and seasonal products that are also ecological to finish a magnificent event.
We hope that these ideas will help you create the best catering for an eco-friendly event, and remember that on our Monouso website you can buy biodegradable miniatures to serve any type of dish or food. We're waiting for you!