Ideas to accompany the ice cream
Dear summer, how we like you! It's been a long time since we started enjoying the best ice cream in the world to refresh ourselves and fill ourselves with flavour. Perhaps the most popular way to eat ice cream is in a cone or in a disposable ice cream tray without any other accompaniment, but did you know that ice cream can also be heated, drunk with alcohol, mixed with fruit or drowned in coffee? Are you starting to like this article? Well, you'll like it a lot better when you finish reading it! Next on Single-useWe give you some ideas to accompany the ice cream and go to the next level of enjoyment: the most original ice creams are for this summer! You can offer your customers new and delicious recipes, or you can surprise your friends at home because they are very easy recipes to prepare in your kitchen. It will only take you a few minutes to create one of these delicious recipes to refresh us this summer. It's time to innovate.
¿Qué encontrarás en este artículo?
Affogato
Did you know him? It is very typical in Italy and the literal translation is simple: drowned. It couldn't have been defined better, it's about drowning the ice cream ball in the cup of espresso and/or a liqueur. Usually that ice cream ball is made of vanilla, and the mixture with the coffee flavor is spectacular. In fact, it is one of the most popular and demanded desserts in Italy. And for chocolate fans, you can also drown your ice cream ball in hot chocolate. We don't know which of the two options to choose. It's best to try both. Look at this image from Divina Cocina… it makes you want to try it, doesn't it?
Hot ice cream
The Rocambolesces hot ice cream, Jordi Roca's ice cream shop, has caused a sensation all over the world because it is a dessert that is difficult to understand, but delicious to eat. And how does it do this? At Rocambolesc they use a kind of sandwich mak er designed by Andre Carulla that prepares the brioches filled with ice cream. It toasts and seals the sweet bread with ice cream inside. At first it seems crazy, but these hot ice cream rolls are very famous. Warm on the outside and ice cream on the inside – a marvel we can't wait to try! Look at this image of 5 barrels of Rocambolescolini ice cream.
Ice cream with alcohol
A fantastic recipe for summer evenings with friends. There are many recipes that suggest adding a few drops of alcohol to your ice cream, such as the recipe for Mojito ice cream, piña colada or Daiquiri de Curaçao. A much simpler recipe is to add a dash of the classic coffee liqueur to your vanilla ice cream. The result will be a gourmet touch that will make even the most exquisite palates fall in love. You can even decorate it with coffee beans dipped in chocolate.
With biscuits
This combination is much more traditional but equally delicious. Try taking your favorite biscuits and making a sandwich with ice cream inside. Or you can even crush your favorite biscuits and sprinkle them on top of ice cream balls.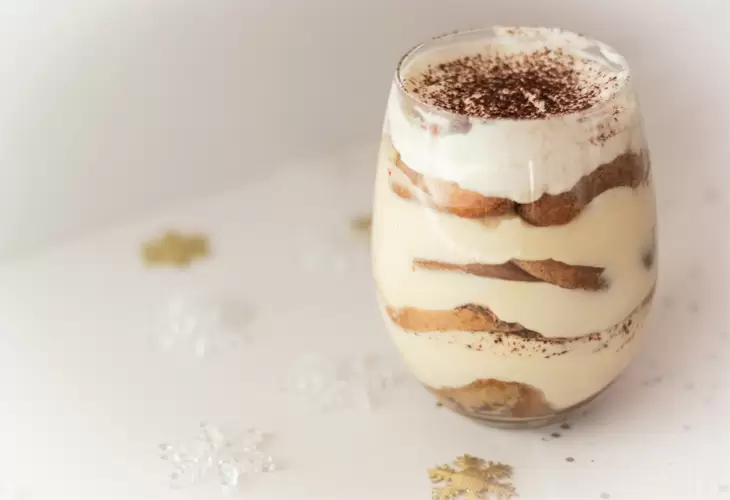 With sponge cake
The truth is that the biscuits look good with any flavour, but if you combine them with a strawberry or raspberry ice cream, the result will be delicious. A summer snack that will please the little ones, and also the adults. The spongy texture of the cake will increase its quality if you accompany it with ice cream balls. It will bring you much more flavour.
Remember that summer is there to be enjoyed, and that now you can taste your favourite ice creams comfortably with our disposable ice-cream containers. Add sophistication with the accessories and decorations for ice cream and leaves your customers with their mouths open.