Ideas to improve your restaurant delivery
Today more than ever, improving your restaurant's delivery is a clear objective that can lead you to the path of success in your business. Why? Due to the Covid-19 pandemic, the restaurant industry had to reinvent itself and what better way to do it than delivering its products into the hands of its customers.
In the midst of this reality, to attract the attention of your clients it is necessary to offer them a quality service, framed in an excellent attention that satisfies their needs and that they can enjoy from the comfort of their home.
However, it is important to emphasise that offering delivery service is not just about delivering an order to your home, it is about offering careful attention so that the customer feels satisfied with the service in your restaurant.
They should live the experience they are used to, with the same standards of attention that you employ in your establishment.
Come with us to discover how to improve your restaurant's delivery service and what the keys are that will make you the best option for your customers.
Above all: plan ahead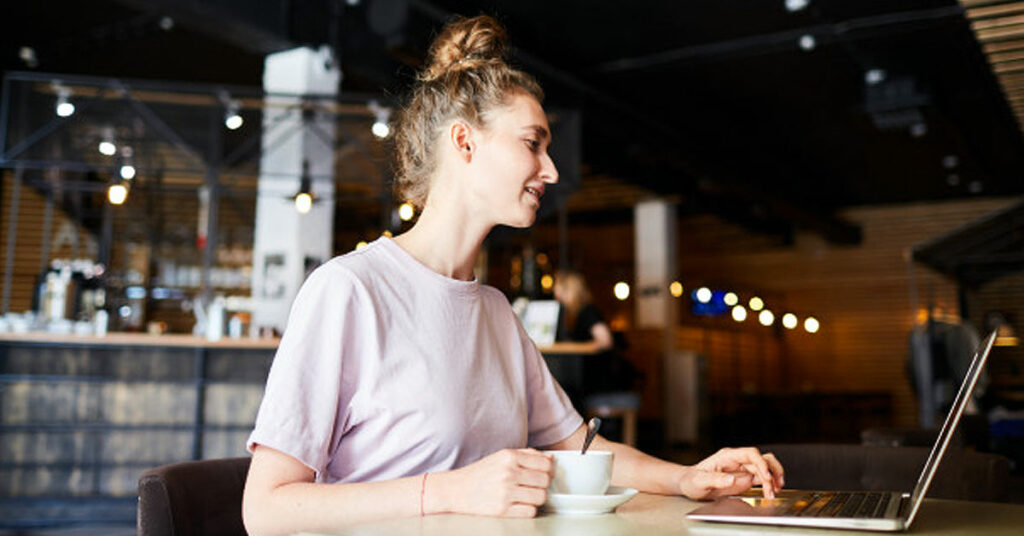 Planning is a very important aspect to achieve excellence in this type of service. Any decision taken lightly, far from benefiting you, could harm your business sales.
For this reason, it is important to plan from the menu that you can offer your customers to the choice of the type of packaging you will use to package the food.
It is also important to plan the steps you need to follow for the preparation and presentation of each of the dishes on your menu, which your customers can order through delivery.
In this way, they will receive menus made with excellent quality ingredients and an outstanding presentation that will awaken their senses.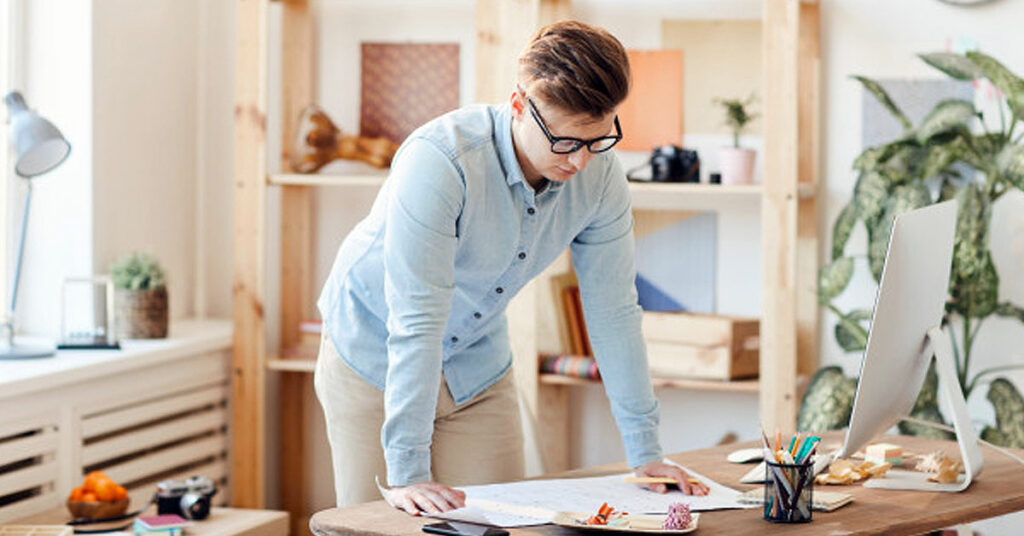 Adapting the dishes on the menu that you offer in your business is one of the changes that you must implement when offering the delivery service.
You must think about the transfer of each dish. That is, how and where you serve each product so that the food reaches its destination with an impeccable presentation. The best thing is to focus all your attention on the dishes that are most comfortable to eat at home and which, in turn, are your customers' favourites. This will serve as a guide to offer attractive packages or combos that satisfy their individual and collective needs.
Offering drinks, extra complements and having family combos on your restaurant menu will undoubtedly increase the number of home orders.
Therefore, don't miss the opportunity to innovate your restaurant's menu and motivate your customers to place orders to enjoy at home.
Add technology to improve your restaurant delivery
Another important aspect, which will help improve your restaurant's delivery, is the use of online applications to take your customers' orders.
The use of new technologies will help you boost your business, however it is necessary to analyze the options available, since the cost of service fees may be higher than you expect or can support. For this reason, we recommend that you compensate this expense by creating an exclusive menu for the delivery service.
This will allow you to adapt the menu that users will be able to order, limiting their options to menus with high profit margins such as family combos, extra complements and desserts. In this way, you will be able to increase the income per order and, therefore, the profits from sales.
Own delivery, a great idea!
Creating your own delivery service is a great idea that will help you boost your restaurant, among other direct and immediate benefits. To achieve this, you need to have a direct communication channel such as: telephone, WhatsApp or a website, through which your customers place their orders and can be channelled in the shortest time possible.
By having your own delivery service, you will save on commissions for the use of online applications and you will have direct control over the orders placed by your customers.
Having your own delivery service is one of the most practical and economical options if you have a staff in charge of making deliveries to your customers.
According to the possibilities of your business, deliveries can be made by motorcycle, bicycle or walking.
Promotion, promotion and more promotion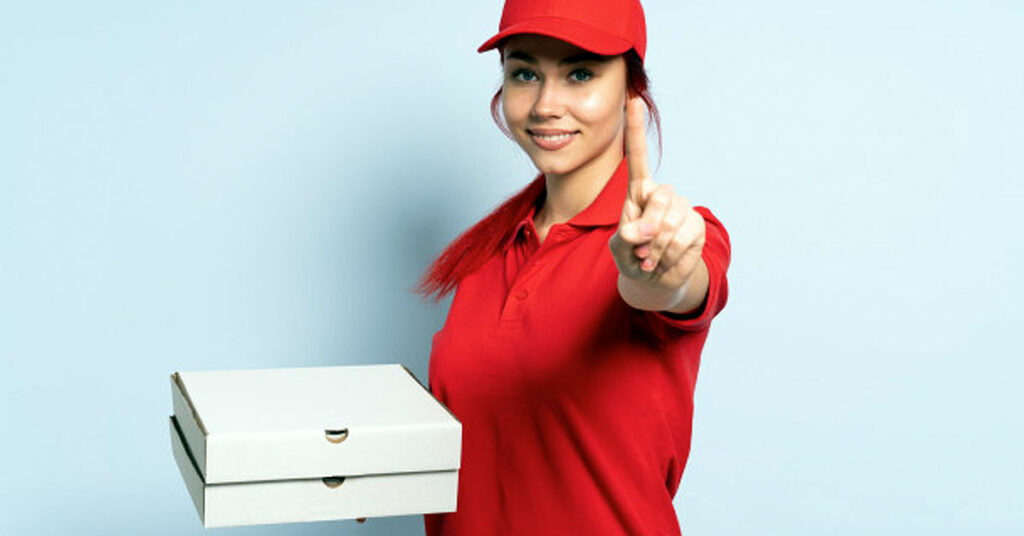 If you have delivery service in your restaurant, it is necessary that your customers know what you offer. The best way to do this is to use promotional tools that allow you to publicise your services to attract more customers.
You can start promoting your restaurant using the database generated from your website or through messages on your social networks.
The most important thing when developing a promotion for your restaurant, is to offer a creative message that responds to the needs of your customers and ensures the momentum of your business.
Offline promotion
This type of promotion is used with customers who regularly visit your business and are considered loyal customers.
To carry out an offline promotion you can use traditional means of communication such as: flyers, stickers, displays and reminders during the service by your employees.
Generally, the scope of this type of promotion is limited, although it is still effective.
Don't forget the Internet
To make your business known in the online world, it is necessary to follow some recommendations that will allow you to reach your goal quickly and easily:
Use attractive photos and videos to make your restaurant known on social networks.
Create an exclusive menu for delivery orders and share it in your social network publications.
Invest in promotions through Facebook Ads to get more reach, so more people can know everything you offer in your business.
Offer special discounts on delivery services.
Interact and reward your followers with discount codes.
Remember to have all the details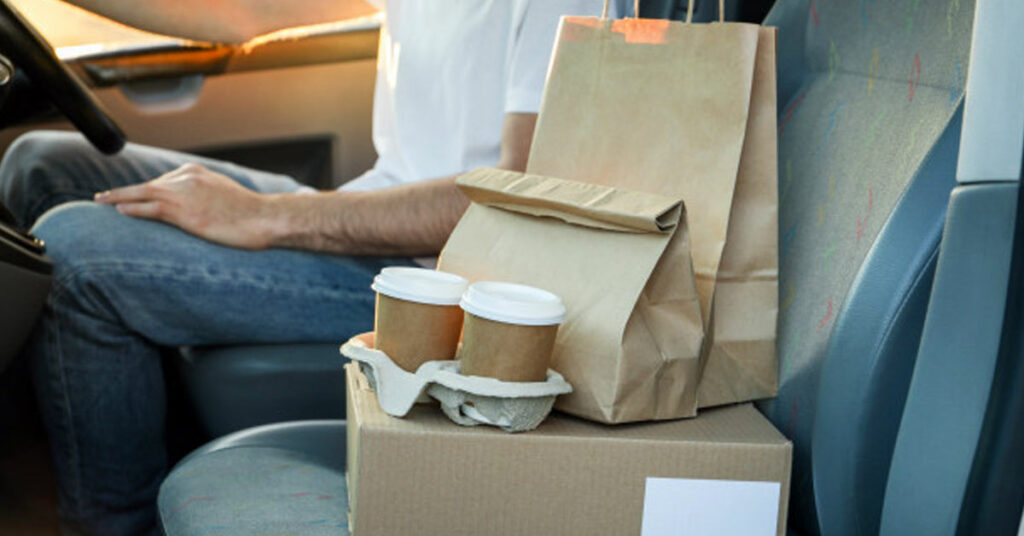 One detail you can't overlook to improve your restaurant's positioning is to create your Google My Business profile.
There you will be able to place all the information related to your business such as: address, telephone number, opening hours, photos, social networks, web page, payment methods and the link to order from your restaurant.
Another advantage of Google My Business is that it allows you to create campaigns to promote your business.
Prepare for the future
Satisfying the needs of the customers is an arduous work, of much constancy, that only seeks to offer a successful and quality service. However, things are not always as expected and unexpected situations can arise that can affect the value of the service offered.
It is important to be prepared for any eventuality to solve it on the spot, showing the control you have over the business and the service you offer.
In this way, the customer will be satisfied with the service and will not change his perspective on the type of attention offered in the business.
Simplify the reception of your orders
In order to simplify the process of receiving orders, it is necessary to implement simpler request channels. These channels will allow you to take the order from your customers more quickly and easily.
Implementing automated forms or taking orders through WhatsApp will facilitate the process of receiving orders and also reduce response times to customers.
Another advantage of this modality is related to the simplicity of the process, since the customer will not have any objection in following the step by step that will allow him to place the order and then receive it in his hands without any inconvenience.
Select the ideal payment method
The form of payment is one of the most prevalent elements in the catering sector.
Selecting the ideal payment method will allow you to have a wide variety of options for the consumer to choose how to pay in just a few minutes. It will also provide you with a range of opportunities in case any payment method fails.
In general, the most commonly used forms of payment are cash, debit card or credit card, but you can also use means such as PayPal or crypto-currencies.
Why offer delivery at your restaurant?
Offering delivery service in your restaurant is a relevant factor, which will allow you to boost your business
Among the advantages of implementing this service in your restaurant we can mention
Sell regardless of the capacity of your premises: this service is not limited by the capacity of the space but by the amount of orders you receive. Offering a good service will guarantee an increase in your sales.
Lower costs: because it is not necessary to include the decoration and infrastructure costs of the restaurant.
Include a new sales channel: that allows you to boost your business, get new customers and publicize the products you offer in your restaurant.
Optimise your customers' time: offering a fast, quality service that allows them to cover their needs without wasting time.
Availability of the service: this allows the customer to have access to your products at any time, even if you have a set schedule.
Provide added value to the customer: by offering products and services in the comfort of your home, adapting to the needs of each user.
It allows you to keep control of sales and orders: as you can manage the number of orders and deliveries made.
Deliver your product in quality packaging
To provide an excellent service it is necessary to use quality packaging. Packaging that guarantees an experience similar to that of a service in your restaurant
Where can I find such products? In the Monouso online store you have a wide range of options for your business. To make your shopping process easier, we created the category Take Away, Delivery & Food Truck where you can find, in a simple and orderly way, all the products that can be used for your delivery.
In this section, you will find take-away food containers that are ideal for serving fast food such as hamburgers, hot dogs, soups, sandwiches, fried foods and snacks.
Visit our store and enjoy a quality service, driven by market leaders, at unbeatable prices.