Influencers' restaurants, the 10 that Instagram reveals to us
When browsing for hours on Instagram it is common to come across many influencer restaurants.
Yes, they are those favourite spaces of people who accumulate hundreds of thousands of followers on social networks, to the point of creating trends with ease.
When we see the restaurants of influencers, often the photographs of the dishes, the decoration and their spaces surprise us, putting them on our list of "places to visit".
This time, we bring you 10 recommendations of influencer restaurants that have great potential and promise a great experience.
Each one of them has a different gastronomic approach, but with the same level of quality, so it won't be an easy task to choose just one to visit.
The Green Spot, @emitaz selection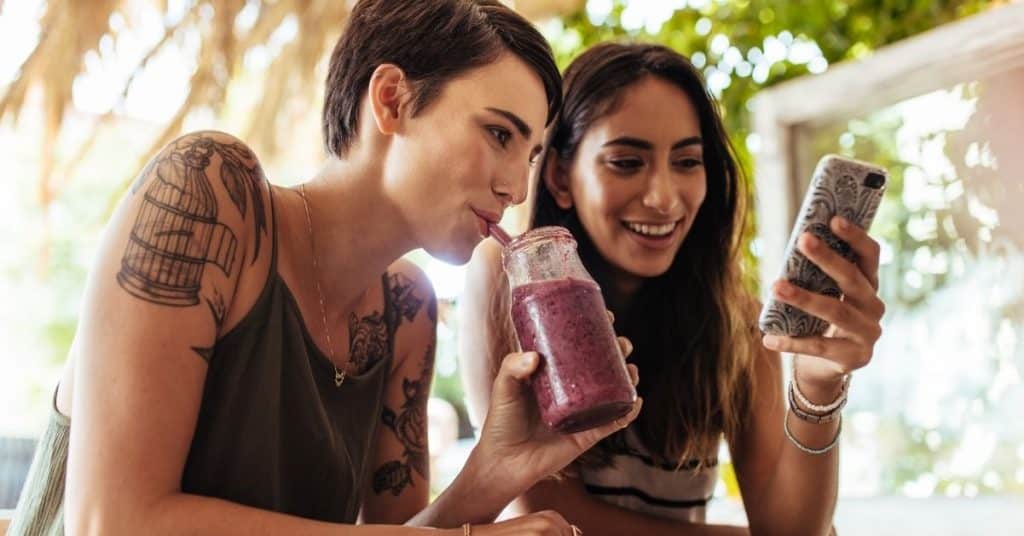 The Green Spot is one of the influencer restaurants in Barcelona, with its location at Calle Reina Cristina 12.
Emelie Lindmark (@emitaz) recommends this restaurant as an ideal space for diners looking for healthy alternatives.
Its menu contains a variety of vegetarian and vegan dishes, with dishes that will appeal to everyone.
The decoration stands out for its natural and simple touch, with a strong presence of wooden elements as part of the restaurant's furniture.
Abolea, for breakfast like @paulaarguellesg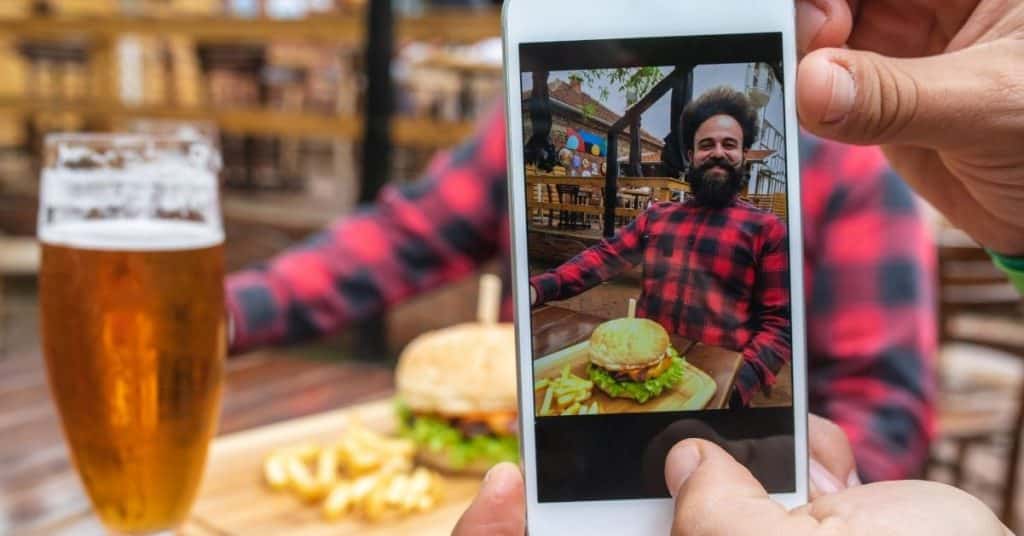 Paula Argüelles (@paulaarguellesg) promotes a Abolea as an influencer restaurant in Madrid.
The presentation and concept of Abolea are so striking that there is no shortage of posts by various Instagram influencers, both in Spain and abroad
It is a restaurant whose gastronomic offer is made up of sweet and savoury bowls, perfect for eating at any time of the day, wherever you want.
The best thing about each bowl is that they are made with fresh, seasonal products, so the options on the menu vary with the changing seasons.
You have the option ofeating in their establishment – located at Calle Sandoval 12 in Madrid – or ordering a home delivery service, for the convenience of the customer.
Brunch and Cake, from the hand of @arethalagalleta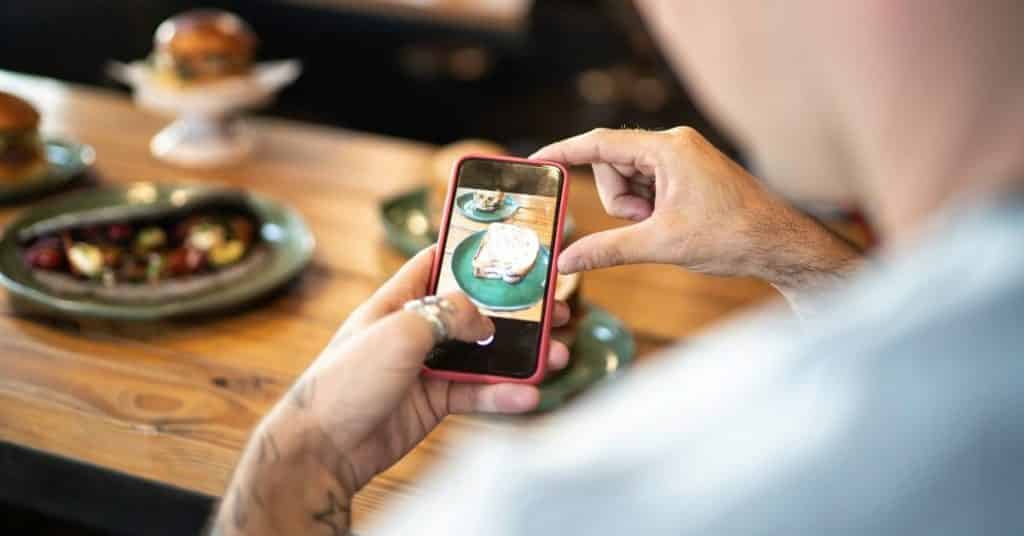 Brunch and Cake is another restaurant option like the ones you see on Instagram, which gained more recognition after the visits and recommendations of Aretha Fusté (@arethalagalleta).
It is one of the restaurants of influencers in Barcelona.
Among its qualities, it stands out for having a beautiful decoration, dishes that take care of every detail, organic products and a menu that changes with the seasons.
They have several locations in different parts of the city, so that visitors to Barcelona can have brunch with friends in any part of the city.
Bimba's, where @nat.cebrian eats
Bimba's is one of Barcelona's influencer restaurants, which Nat Cebrián (@nat.cebrian) visits frequently and recommends with his eyes closed on his Instagram account.
The concept of this restaurant is to be a modern trattoria, with dishes that are clearly influenced by Asian cuisine.
As well as being innovative and delicious, the plating is impressive, eye-catching and perfect for posting on Instagram.
If you visit the establishment in the evening, the atmosphere will be lively on the terrace with music and groups of friends enjoying cocktails.
Antica Osteria vino e cucina, invitation by @coohuco
Inma Soriano, known by her Instagram profile @coohuco, includes Antica Osteria vino e cucina among her culinary recommendations.
This restaurant -located in Valencia- serves Italian cuisine . In terms of decoration, the establishment is so cosy that everyone who visits it feels at home.
It is one of the influencers' restaurants of choice for those who love food with a "homemade" flavour and a relaxed, family atmosphere.
The perfect place to recharge your batteries after a long day at work.
Chow Chow, recommended by @mariapombo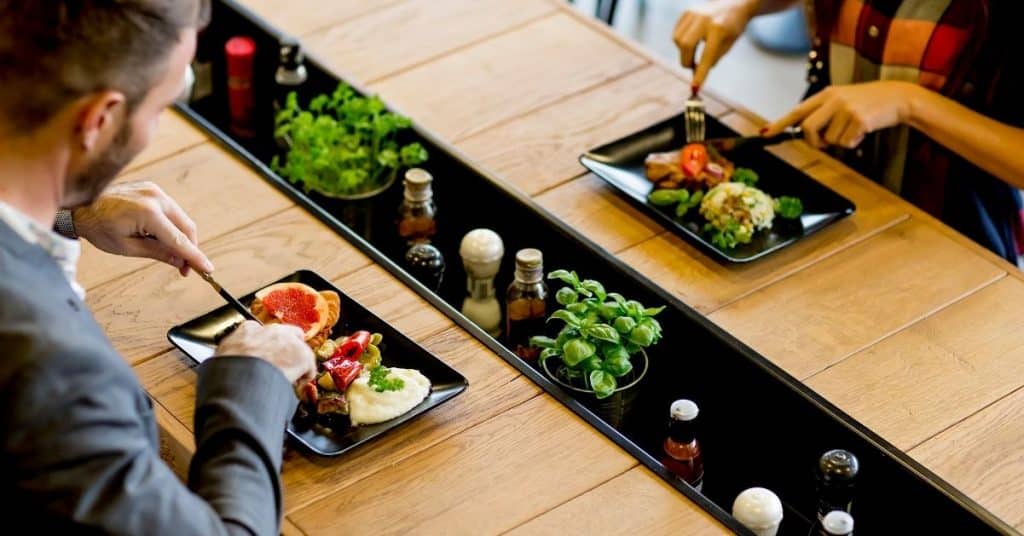 Chow Chow is one of María Pombo's (@mariapombo) restaurant recommendations. It is a business with an innovative type of cuisine, which combines Japanese cuisine with Latin flavours from countries such as Peru, Venezuela, Mexico and Brazil.
Its menu is divided into starters, main courses, ceviches and crudos, rolls, nigiris, gunkan and delicious desserts.
Chow Chow's décor perfectly complements its gastronomic offer, as it is inspired by the Japanese city of Kyoto.
This restaurant of influencers is located in Madrid, so no one can miss it when in the city.
Olivia te cuida, where they take care of @mypeeptoes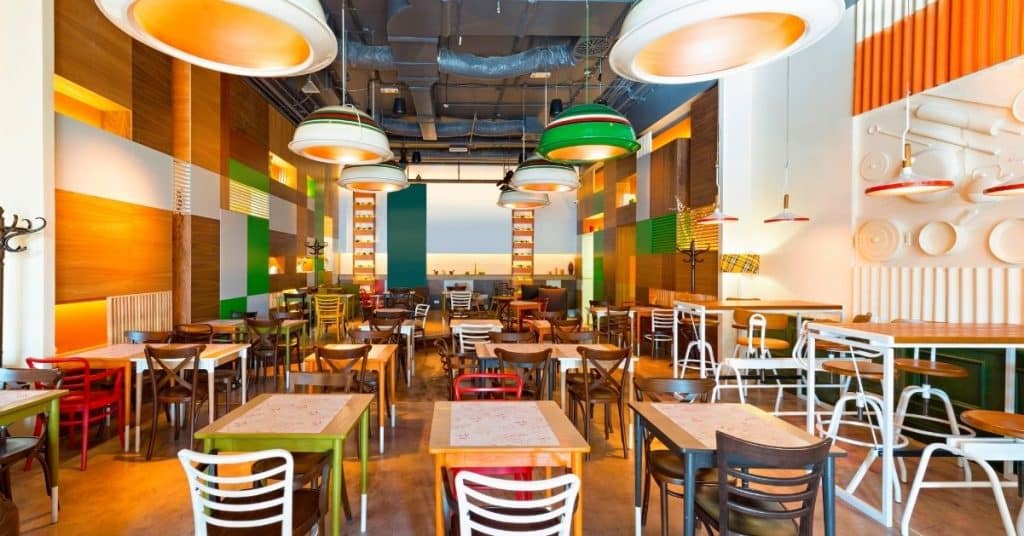 Olivia te cuida is another of the perfect influencer restaurants, especially for those who have a healthy and ecological lifestyle.
Paula Ordovás, known on Instagram as @mypeeptoes, has recommended this business for its great food, flexible opening hours and atmosphere.
The establishment is quiet and makes diners feel at ease. As for its menu, it has various options for breakfasts, lunches, brunches, dinners and snacks.
It even offers the possibility of personalising each dish on the menu so that they have the favourite ingredients of each diner.
Customers can consume the products at the tables of the establishment or order to take away.
La Rayúa, where we arrived with @anaboyer
La Rayúa is a restaurant for influencers, which celebrities such as Ana Boyer Preysler (@anaboyer) frequently visit on their walks around Madrid.
This restaurant is frequently visited by Spanish cuisine influencers, as the house speciality is traditional Spanish dishes.
With a history dating back to 1870, La Rayúa is a reference for dishes such as its bestsellers: cocido madrileño and paella.
Ana la Santa, to make you feel like @annaponsalopez
Ana la Santa is an influencers' restaurant in Madrid, noted for the quality of the service and the beauty of the establishment.
It is located in Plaza Santa Ana and its premises have a striking design. In the structure you can see a restaurant, which in turn has a lobby and a bar.
Anna Ponsa Lopez (@annaponsalopez) recommends this restaurant for its menu which makes it worth trying and posting on Instagram
The gastronomic offer includes tapas, meat, fish, seafood, rice, pasta and desserts.
Pez Vela, let's eat with @andreabelverf
The last business on our list of influencer restaurants is Pez Vela, recommended by Andrea Belver on her Instagram account: @andreabelverf.
Pez Vela is a renovated chiringuito concept, located on the Barceloneta extension with a dreamy view of the sea.
Despite being classified as a restaurant with simple dishes, they always use fresh products of the highest quality.
Their menu offers rice dishes, salads, grilled food, tapas and desserts
With this recommendation, we close our list of influencers' restaurants, we hope it will help you to choose the next time you want to try a new place.
Author