Instagram for restaurants: keys to success
Still not familiar with the advantages of Instagram for restaurants?
Don't worry, stay with us and you'll learn how to get the most out of it.
Let's start by understanding where the need for an Instagram for restaurants comes from.
Social networks have changed the way you offer and promote your restaurant's cuisine, there is no doubt about it.
Since its launch, Instagram has become a powerful tool on social networks, showcasing the content of more than 500 million users.
Using Instagram to drive your restaurant is an excellent option that will allow you to publicize your business, showcase your service offerings to your customers, and drive sales.
Instagram as the axis of restaurant marketing
The effectiveness of this strategy will depend on the proper and effective use of this tool. It is important to take into account the "likes", publications, as well as the number of followers.
Using photos and videos on Instagram to show your restaurant's service options in real time will also help you get the most out of your proposal. To do this, a good restaurant marketing plan must be implemented through Instagram, making it necessary to know the impact of the process and understand what is the easiest way to capture the attention of customers.
Taking pictures, with good lighting, will allow you to present the menu in an original way. This way you will attract the attention of your customers, generating interactions that will encourage the visit of your guests.
One of the advantages of using Instagram is its usability, which makes this social network one of the easiest to use.
To gain a following on Instagram, you need to engage in conversation with your customers, publish consistently, promote your publications, and use quality photos.
Defining a good marketing strategy involves consistency and planning, which will be determined by the scheduled publication of relevant content that will increase interactions with fans.
Another concept widely used in social networks are hashtags, which allow you to enhance a description, get more "I like" and promote your brand.
Hashtags define names, ideas and recipes to give a different touch to your business.
Profile that draws attention among your competitors
We are exposed to a lot of content on a daily basis. It is estimated that we have three seconds to capture the attention of your potential client.
That is to say, you will only have 3 seconds for that person to stay in your publication, interact with it or pass by it, directly to another space that calls more attention to it.
The best way to make an Instagram profile for restaurants attractive is to offer quality, original and innovative content. Something that shows the gastronomic theme you offer in an unconventional way.
This will make you stand out and allow your business to become a reference.
You should display a professional profile that indicates the location of your business, linking to your website's reservation page with an interesting biography and your restaurant's logo.
Another important aspect, when creating an Instagram profile for restaurants, is to share quality images with good lighting, focus and definition.
The inclusion of hashtags is key to increasing the reach of your account posts, so you can show any diner the content you share.
Don't forget to create your own hashtags on your Instagram for restaurants. With them you can position preparations, seasons, competitions or any other strategy you develop on this platform.
More than a business: humanize your Instagram for restaurants
We know we're on an Instagram account for restaurants, but that doesn't mean we shouldn't publicize the faces that make magic possible.
It's a mistake to focus only on the dissemination of images of dishes and beverages.
Look for ways to reflect quality and good service, aspects that will strengthen the intention of providing an unparalleled experience for your guests.
At this point, the interaction with your customers becomes necessary, making your followers the protagonists when answering comments, questions or doubts that they leave in the profile of your restaurant.
This interaction will allow you to develop a space of ideal participation for the creation of contests, promotions and discounts with which you will manage to attract new followers and achieve the loyalty of your customers.
Storytelling is another option that allows you to share creative messages with your followers. Remember that this type of content will only be available for 24 hours.
Stories can show an account of the restaurant's activities and you can also post the winners of a contest.
Gain followers and increase your visibility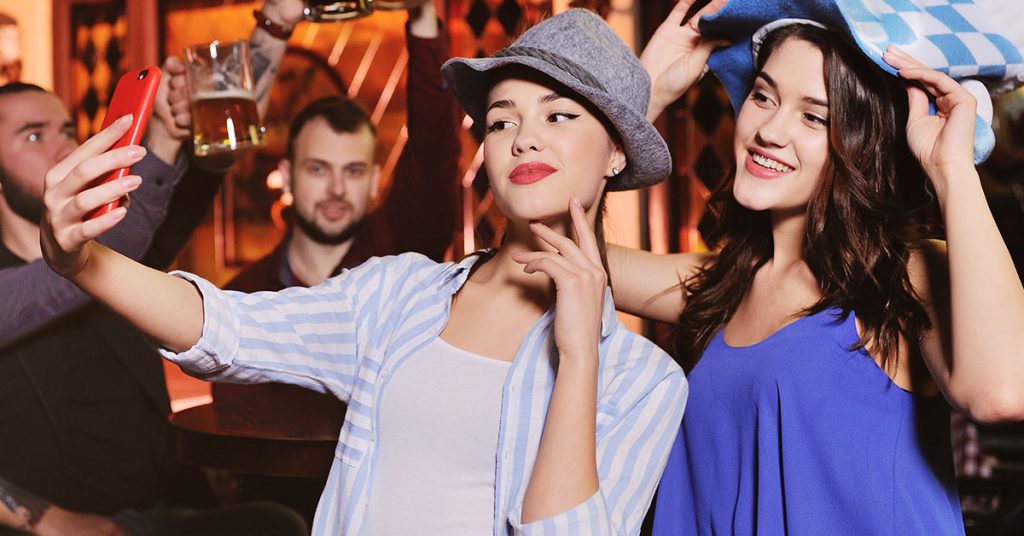 The visibility of your account will depend on the marketing strategies you implement to highlight your restaurant's presence in social networks.
Therein lies the importance of creating campaigns and initiatives that promote the growth of your community.
Conducting contests or using hashtags related to your restaurant's activity will increase your number of followers and, therefore, the scope of your publications.
In this way, you will be able to appear in new spaces and identify potential customers.
Remember that having an attractive profile will make your restaurant stand out from the competition, giving way to the cycle of attraction, sales and loyalty.
Show what the chef and the rest of your staff do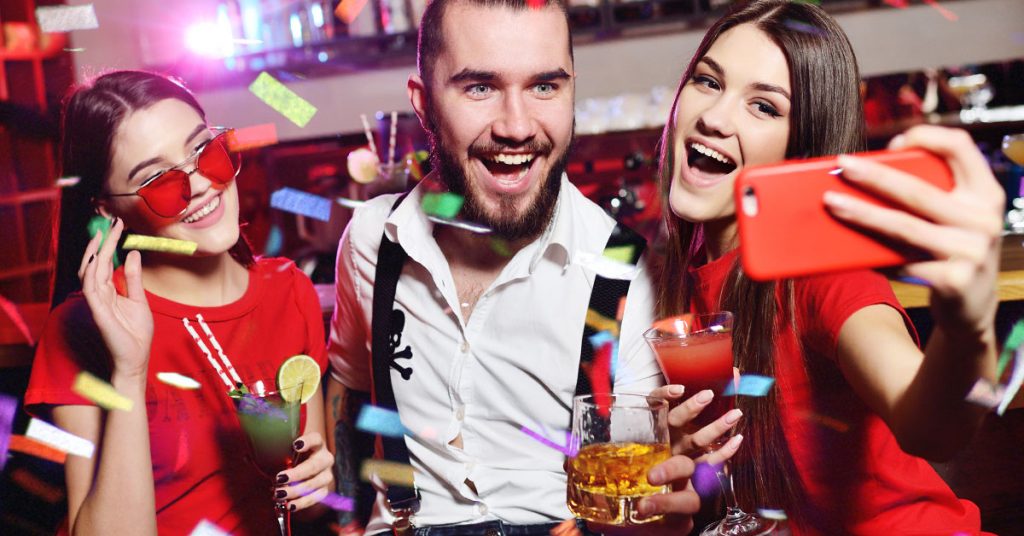 Once the profile is created, you can show everything that happens inside the restaurant. This will give freshness to your account and project transparency.
You can tell them about the process of buying ingredients from your chef at the local market, the preparation of any dish or how they are prepared for a service.
We like gossip, so let us know your secrets, show the camaraderie that binds your team together, enhance your brand.
It is also common to publish images or videos of your customers or of the place with people enjoying a special menu. This will bring authenticity and naturalness to your Instagram restaurant profile.
After winning users, talk to them
Traditionally, brands maintained a monologue with their customers. It was very strange to see a brand interacting, however in times of communication 2.0 everything changed.
Interaction is essential when you have a profile with followers who demand attention.
Here are some recommendations to keep in touch with them:
You should always respond to the comments you have in your profile or that they leave by direct messaging.
Don't ignore negative comments or criticism from your customers. Let them know that you are there to listen and you strive to offer a service that exceeds their expectations.
Giving "I like" to your followers' comments is a good way to encourage interaction.
Re-post the publications that your customers share from your restaurant. Leave grateful comments on their social networks. They will appreciate the gesture.
Share images of your customers in your restaurant's spaces in your stories.
Hey! No hashtag message? Don't send it!
To get started, it's important to define the hashtags that will give you the greatest reach, so you can ensure that the content you share through social media can reach your potential customers.
Don't forget to use hashtags in your publications. With it, you help to define the concept of your business, you give a touch of distinction and you can describe some element present in the image.
In addition to the most used hashtags in your sector you should also have your own, those that define your activity.
Do not place hashtags in trends that are not related to your sector. It is a practice that does not bring the expected results, you could even confuse the reader.
Incredible accounts to inspire you in the great brands
Social Media Restauranting is on the rise, that's why more and more restaurants have a presence on Instagram.
The content in social networks about gastronomy and restaurants has increased nowadays, promoting the generation of the content that allows to impulse your business and the sales.
Here are some account recommendations that can inspire you to achieve an incredible profile:
@dunkindonuts
@starbucks
@burgerking
@cheesecakefactory
@telepizza_en
Show your most sensitive side on your restaurant Instagram
Instagram is a very useful social network to achieve recognition of your business, highlighting the online presence of the restaurant through images or videos.
Sharing experiences, showing the dishes and the menu of the day provide a space dedicated to your customers to publicize the trends of your business.
However, you can't stop there. We know you have a sensitive side and you should show it on Instagram as well.
Social activities such as delivering unsold food to people in need, holding social feeding days, or some support actions for your community can also be shown on Instagram.
This does not mean that you take advantage of the situation, it is to show your participation in the solution of your community's problems and to demonstrate that behind a brand there are people responsible for the environment.
To manage the Instagram for restaurants, consistency is the key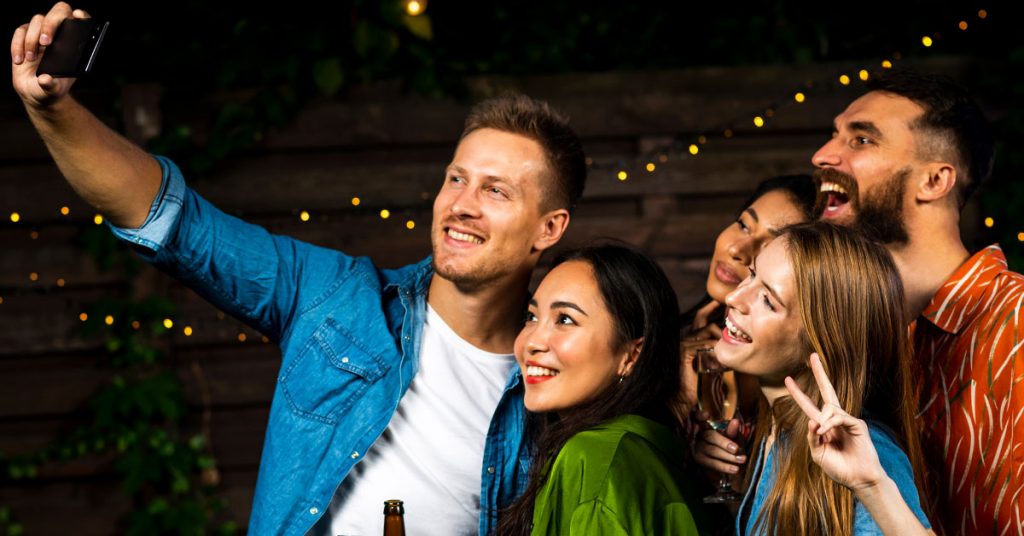 Social Media Restauranting is about taking advantage of social networks to increase followers and increase sales.
There will be better days than others, publications with more interaction, but do not be discouraged. The world of social networks is like that.
This work must be constant. The best thing is to follow a strategy planning, where objectives are incorporated to consolidate your business with actions like:
Make decisions influenced by trends.
Informing customers about what's new in the restaurant.
Maintain a close relationship with customers.
Contacting new customers in search of loyalty.
Increasing the restaurant's income.
The stories are at your disposal, use them to your advantage
Having a presence on Instagram allows your restaurant to share photos where customers and diners' experiences meet.
In this sense, it is possible to use the stories to tell the proposals of your business that will allow you to publicize the events, the local team, as well as create a community that identifies with the business concept.
Stories allow you to share content spontaneously and frequently, provide a space where you can conduct surveys and capture the attention of your customers.
In addition, Instagram stories have such a large audience that they are often reviewed for updates.
Ideal content for restaurant Instagram
However, although it may seem like it, not everything is as simple as it sounds.
People look to Instagram for outstanding information; they don't want to receive the same daily information they receive through other means or in accounts that are already in place.
Focus on presenting content with the following features and you'll see your fans grow:
Educational
It is common for us to want to learn something about cooking. Some of us are more talented than others, but we all like to know the details.
Educate your customers through your Instagram account.
It shows how to select a good wine, which one combines better with a certain dish, how to cook some sauce or base, are some of the contents that call the attention of many people.
You can also do this by taking into account the type of food you serve. For example, if your restaurant is a sushi restaurant, it shows its history, ingredients, ways of preparation, types of sushi, etc., the content is almost inexhaustible.
The idea is that your follower feels that, just by following your account, they will be making a profit. In this case, the bonus is the knowledge.
Entertained
This is another important point. Social networks are considered an entertainment channel, even though they also deal with very serious issues nowadays.
Most people want to have fun through that channel of communication, so show some entertaining content. This doesn't mean that you dress like a clown, but that you are smart and play with the images in a way that surprises.
You can also use all the resources at your disposal such as videos and animation. Staying in the static world could be counterproductive.
Build trust
Trust is built up over years and lost in a second.
You're a responsible entrepreneur with your customers and you need to show that, so you can build trust with your audience.
Don't be afraid of transparency, respond to everything, even to bad comments. Use the setbacks to your advantage. A complaining diner is an important source of data that will make you grow. Listen to it and apply the necessary corrections.
Market your products intelligently
What happens when you walk into a store and you have a clerk behind you saying, over and over again, "How can I help you?"
Many think that's good care, but in reality it's a sales technique that makes most people uncomfortable.
Don't do the same thing on your social networks. You must sell your products, no doubt, but do it intelligently.
Quick example, we have a picture of a delicious chocolate cake that you sell in your restaurant and we are going to publish it. We have two messages:
Buy our delicious chocolate cake.
We have the perfect plan for the after office.
Without a doubt, with the second message, you will attract more attention from your clients, you will awaken their curiosity about the plan (which you do not finish unveiling) and you will still be selling.
Persuasion is the best way to sell.
Show a beautiful and original image on your Instagram
A well-managed restaurant Instagram has a clear image that it wants to project among its diners.
If you want innovative and unique products for an impeccable image, we invite you to visit our Monouso online store.
In our virtual space, we have a wide variety of products, perfect for offering a quality experience to your guests.
Plates, glasses, cutlery, cups, napkins, hygiene products, hotel clothing, trays, bags or take away boxes are some of the options you find on our website.
Each product is designed to offer a high level of service, at the best price on the Internet.
To suit your style, Monouso products are available in various materials, designs and can be customized to your restaurant's needs.
Monouso is the best ally for your restaurant business.