Latex cleaning gloves the safest option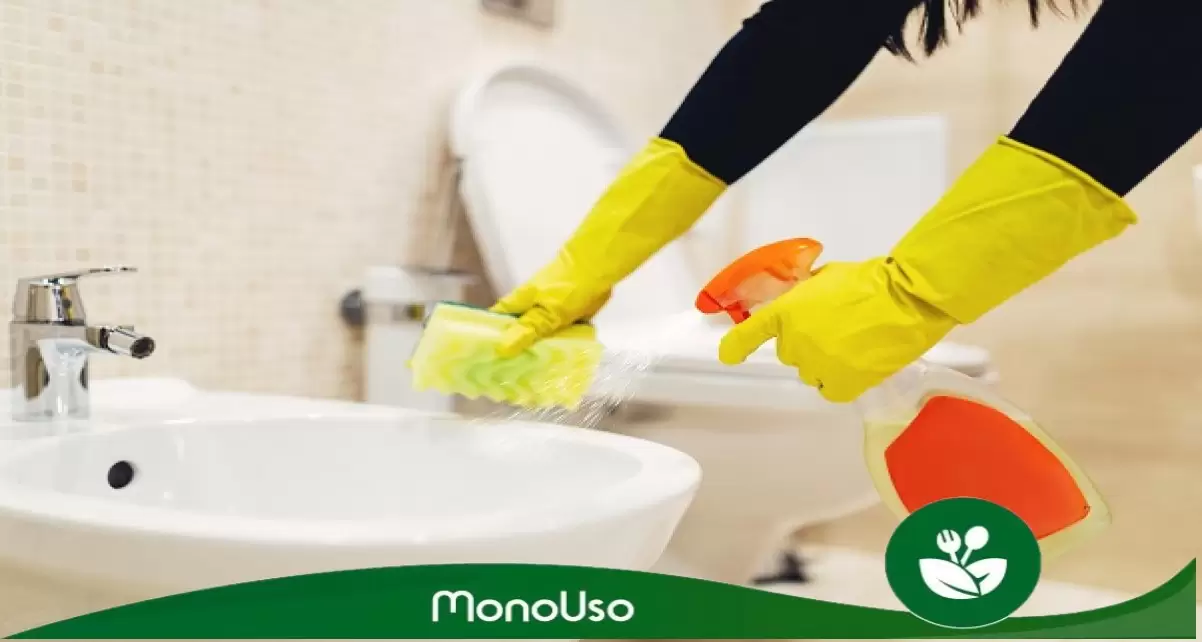 Hand protection is so important when coming into contact with agents and chemicals. It also happens with cleaning products and leaving hands exposed to water for a long time. You can prevent any problems by using latex gloves for cleaning.
Although advertising tries by all means to sell the idea of using other types of gloves for cleaning, the effectiveness of latex cleaning gloves in this field cannot be compared. Here are the reasons we have for this statement.
Function of latex cleaning gloves
The function of the latex cleaning gloves goes in 2 directions which are very important. On the one hand they serve to protect the hands of the operator to prevent damage to the skin, fingers or nails. On the other hand they also have the function of protecting the object being cleaned.
Thanks to their very particular characteristics, latex cleaning gloves offer an excellent grip. This will prevent the objects being cleaned from slipping out of your hands and breaking. No other cleaning glove can offer this two-way protective function.
The hard work of cleaning
There is no doubt that the cleaning work is very hard to carry out. It covers the domestic and office areas, hospitals, buildings, schools, restaurants, among many other places. Toilets, kitchens, corridors, washing dishes and carpets have to be cleaned and many specific cleaning products have to be used.
All that hard work of cleaning, requires a great protection in the hands. Some of these products often cause allergic reactions in people, you can also get fungus on your nails. That is why protection must be very effective and the best way to ensure this is with latex gloves for cleaning.
Latex cleaning gloves: Safe protection for hands
Cleaning work, whether in the home or office, make you feel in constant contact with different agents and chemicals. In order to avoid rubbing the skin with these substances, there are latex cleaning gloves. This is the most effective and complete way to offer hand protection.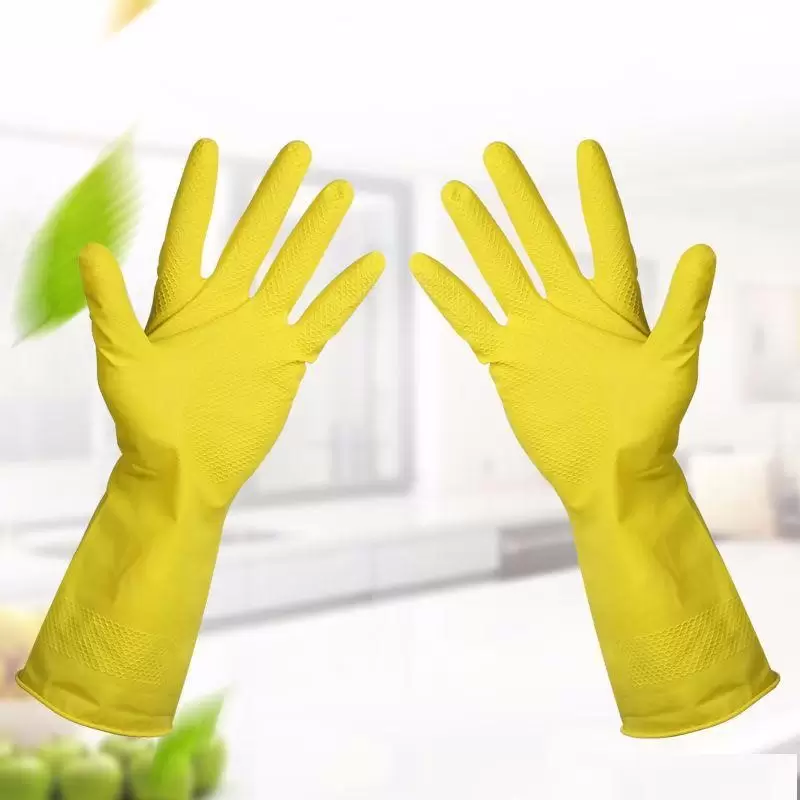 Although cleaning gloves made of different materials are available on the market, latex is the most commercial. Not only because of its low cost, but also because of its characteristics and properties. We tell you a little more about the characteristics of latex cleaning gloves, also known as household gloves.
Latex cleaning gloves and their cleaning characteristics
Let's first talk about the size that these latex cleaning gloves should have. They come in different sizes, sizes and colors, there are short ones starting at 9 inches and long ones up to 18 inches. The 12-inch size is the one we recommend for cleaning.
The reason we make this recommendation is because protection is not only for the hands. It also covers part of the forearms, preventing water or other toxic, chemical or irritating substances from causing health problems. A simple splash could put your life at risk.
Internal protection barrier
It is no secret that latex, although it is a natural product, can cause allergies in some people. With this in mind, we have developed latex gloves for cleaning, offering two vital functions in the development of this work
Firstly, the plush finish on latex gloves is used to give greater comfort when putting on the gloves. The other function is to serve as a kind of protective barrier that prevents skin contact with the latex. This prevents skin irritations and allergies.
The finish on the palm and fingers
One of the characteristics that make latex cleaning gloves stand out is their finish. Both the palms of the hands and the fingers have two types of surface finish. You can find them smooth or textured, we particularly recommend the latter.
Textured latex cleaning gloves provide a better grip on objects held in the hand. Especially if you are washing dishes or dishes will be very useful. Because their function is to prevent unintentional slipping of objects, so work accidents can be avoided.
Do you need more information?
In that case you can contact us by visiting our offices, or if you prefer go to our website. You will have access to the latest catalogues containing the latest innovations in latex cleaning gloves. All the information you need about disposable gloves will be at your disposal.
We are a leading company in distribution of disposable gloves of all models, sizes, materials, colors and sizes. We make sure to offer the public a real quality product even though we do not manufacture the latex cleaning gloves.
Stocks that keep growing
Thinking about satisfying the growing demand of our clients we increased the existence in the already existing inventories. In that way we can cover the quantities of disposable gloves that our customers ask for, no matter the number.
We take into account that technology continues to innovate in disposable gloves, making them better and better. In order not to be left behind, we are constantly renewing our stop-gloves and adding those that have recently come onto the market in Spain.
The price? Not a problem
As already mentioned, we do not manufacture disposable gloves or latex cleaning gloves But we currently offer the best prices available in the Spanish market Not only in household gloves, but in our entire product line, including nitrile gloves.
The price will not be a problem to sell you the best gloves that are sold in Spain.
FAQ
Why are latex gloves so popular?
Not only do they prevent the objects we are cleaning from slipping and falling off, but they also protect our skin from any external agents.
What is the best size for a latex glove?
We recommend that the glove should protect not only the hands, but also part of the forearms, for greater safety.
Can latex allergy sufferers use this type of glove?
Some latex gloves have a velvety surface, which prevents skin contact with the material, avoiding allergies.