Learn what biodegradable cutlery is made of
A special dinner is coming up and you want to do something different? How about using some ecological or biodegradable cutlery. They are an excellent option to use for all kinds of events and at the same time preserve the environment.
Surprise your guests by changing the typical silverware of Grandma. Your friends will see you differently after an evening with biodegradable cutlery and natural products.
Without a doubt, biodegradable cutlery is an innovative idea that will help us reduce the amount of plastic.
The use of plastic cutlery, plates and cups has grown over time, as they are perfect for using and then throwing away. This means that every day there is more waste that pollutes our planet.
The biodegradable cutlery combines the preservation of the environment and healthy eating. If you want to know more about this type of cutlery, continue reading this post.
Biodegradable Cutlery: The best alternative
Biodegradable cutlery refers to cutlery that is discarded by living organisms and can be returned to the soil through the environment.
Most of these tools decompose and are returned to the ground within ninety to two hundred days. Unlike those made of plastic, which are petroleum derivatives and can take more than 500 years to decompose, approximately.
Biodegradable cutlery consists of a fork, spoon and knife. But there is also the serving utensil. They are ideal for use in table service or self-service, and are comfortable when it comes to disposing of food.
Other cutlery is used for snacks. If you are at a party or dinner you can see fruits or sweets that are held with special forks. This type of cutlery will offer you a lot of sophistication and at the same time will preserve the environment.
What is biodegradable cutlery made of?
Among the materials used to make biodegradable cutlery are
Sugarcane pulp
It is a natural product material that is used from refined sugar cane. It is totally biodegradable, compostable and recyclable.
PLA
It means polylactic acid. It is a resin made from corn starch. Its characteristics are excellent compared to those of plastics derived from petroleum.
Also, they do not cause allergies or other problems. They are covered in accordance with European regulations and are therefore safe for consumers.
The PLA biodegradable cutlery offered by MonoUso is of excellent quality. You can get them in different models, colors and in sets or individuals. They are economical and very responsible with the environment.
Bamboo
Bamboo is totally beneficial, because it comes from the fastest growing plant on the planet. It does not need chemicals to grow and is completely biodegradable.
As they are biodegradable, they degrade completely without leaving any contaminating particles in nature. When you no longer use them, all you have to do is throw them away. Because of its low price, they are an excellent alternative to use it for outdoor lunches or dinners, events, parties, celebrations, etc.
Among the care of the cutlery made of bamboo is that: they should be washed with hot water and soap. They should not be left to soak and should not be used in ovens or microwaves.
Pine Wood
Pine is totally biodegradable and recyclable, since it comes from raw materials that come from controlled forest exploitation.
Although it is a tool that is used and then thrown away, it is very practical and hygienic. You will save a lot of time and money in its cleaning and maintenance during an event.
Why buy biodegradable cutlery?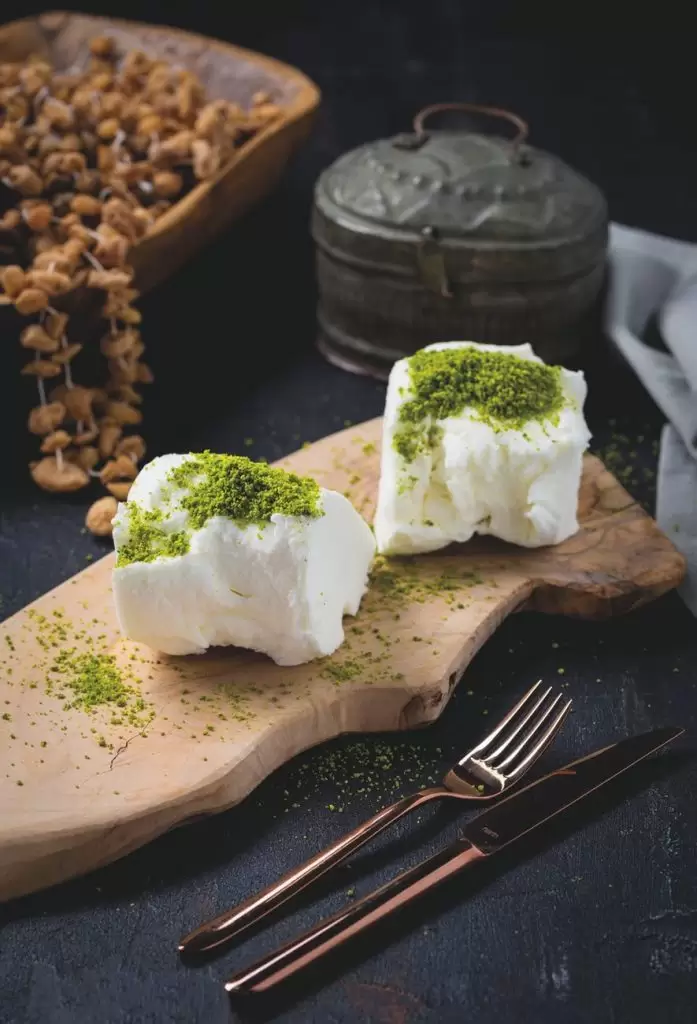 The trend today is to have a more sustainable world. For this reason, plastic companies have begun to develop solutions such as biodegradable materials, including cutlery.
In that sense, as they are made with natural materials they can be consumed by microorganisms. As well as, contribute to the life cycle to follow its course.
This type of cutlery does not produce waste, and therefore, when it decomposes it does not release chemicals or gases into the atmosphere. In other words, they disappear quickly or are recycled for reuse.
Just like disposable cutlery you can use it at a party, without having to scrub it. In addition, with these utensils you can decorate your table and combine them with ecological dishes or glasses.
In the same way, it will prevent you from accumulating containers at home, as they are not a source of waste and will not harm the environment.
Towards a world without plastic
Implementing biodegradable cutlery is an excellent and great step to help preserve the environment.
The prospect is that it will begin to be replaced in food establishments and so on in other places, such as home. In addition, to replace not only the cutlery, but also plates and other utensils in the cafeteria or catering.
If we unite and take care of our environment, we will manage to live in a healthy world. Using biodegradable cutlery and reducing plastic will help to preserve it.
If you look for your biodegradable cutlery set on our website you will find it. We offer a variety of cutlery made from polymer derived from corn starch and other materials. These utensils are of high grammage and hardness, withstanding temperatures above 85ºC.
MonoUso offers you quality biodegradable cutlery, which contributes to waste disposal. Thus supporting the preservation and care of the ecosystem.
If you are thinking of doing an event that is ecological, in our website MonoUso you will find a lot of alternatives for you to succeed in your event.
Now that you know what the biodegradable cutlery and what its benefits are, be encouraged to use them. If you start using them in your business, you will offer a better image and quality in your services.
FAQ
What is biodegradable cutlery?
Biodegradable cutlery is cutlery made from natural elements (not plastics) that can easily decompose.
What materials are biodegradable cutlery made of?
We highlight 4 types of materials: sugar cane pulp, PLA, bamboo and pine wood.
What are the benefits of biodegradable cutlery?
Among others, the fact that they do not produce waste and decompose naturally. They avoid the accumulation of garbage and damage to the environment.