Would you choose locally sourced food for your restaurant?
Locally sourced food can be beneficial for both organic and health-conscious restaurants. It can help enhance your restaurant's reputation, support local agriculture and provide customers with wholesome and healthy ingredients.
If you are wondering what "locally sourced" means and what you should consider before making the decision to serve local food, read on.
What does "locally sourced" mean?
By definition, locally sourced food generally refers to products served and consumed within a radius of approximately 150 to 250 km from where they are grown
Although these figures are a generalisation, there is no concrete rule as to what constitutes local food. According to the U.S. Senate Committee on Agriculture, Nutrition, and Forestry's Consolidated Farm and Rural Development Act, "the term 'locally or regionally produced agricultural food product' means [food] raised, produced, and distributed in the locality or region in which the final product is marketed, such that the total distance over which it is transported is less than 650 km from the origin of the product."
When did the movement of locally sourced food start?
The current push for locally sourced food began in 1981 with a set of guidelines developed by the Society for Nutrition Education (SNEB). These guidelines were created to promote local food production in order to stem the loss of farmland. These statutes also prescribed sustainable diets, which was a new idea to the American public
Benefits of locally sourced food
Incorporating locally produced food into your restaurant has many benefits, as locally sourced food is nutritious, which appeals to health-conscious customers
Here are some other advantages of this type of food
It keeps money local and boosts nearby economies.
Fresh produce offers seasonal variety.
It encourages crop rotation, which keeps the soil in good condition for future farming.
It contributes to a sustainable agricultural economy and, with it, the manufacture of products such as biodegradable plastic cups.
It creates shorter transport distances, which reduces gas emissions.
Because buying local promotes sustainability, many farms and markets increase their turnover. This is often done through online promotions, as well as connections made through community supported agriculture, or CSA. Buying local returns more of the purchase price of food to farmers, while creating a relationship between farmers and restaurateurs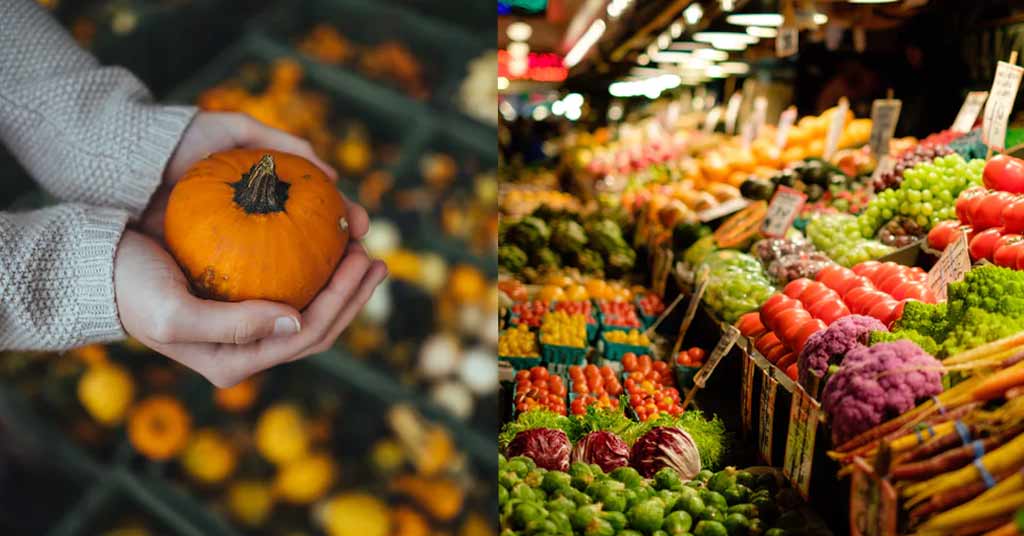 Disadvantages of locally sourced food
Before switching food sources, there are some disadvantages to buying locally sourced food for your restaurant
Often have a higher price than imported products.
They tend to spoil faster because they lack the preservatives needed for cross-country transport.
Selection may be limited to what is in season.
Crop failures may reduce the availability of certain crops.
May negatively affect national or global economies.
Smaller local farms may be less regulated than national chains.
Alternatives to buying locally sourced products
If despite the above considerations you want to buy locally sourced food for your restaurant, you can still do so. You could choose to buy seasonal produce locally while sourcing the rest of your fruit and vegetables from other regions. This plan of action allows you to incorporate fresh, local produce into your dishes, while simultaneously supporting the global production of other foods.
Another option is to use hyper-local food sourcing, i.e. growing your own produce using a rooftop or backyard garden. Incorporating hyper-local sourcing into your restaurant takes some time and experimentation, but more and more locals are finding it to be a sustainable option
What's the difference between "local" and "organic"?
It is important that you know the difference between "local" and "organic" so that you better understand what you are buying. This also allows you to inform customers of the ingredients on the menu.
While some locally sourced foods are organic, this is not always the case.

What are local food distribution networks?
There are two methods through which end-users purchase locally sourced food
Direct-to-consumer method. In this system (the most widely used), farmers sell their products directly to consumers at farmers' markets, CSAs, and other direct-to-consumer programmes.
Direct-to-retail. Direct-to-retail markets connect grocery shops, restaurants, and institutions with locally sourced food. As such, it cuts out any middlemen and gets fresh food to consumers as quickly as possible.
Once you understand the benefits and considerations associated with buying locally sourced produce, you can make a decision. Locally produced fruits and vegetables can be tasty additions to meals that customers will notice, in addition to building relationships with farmers and supporting the local economy