Tips to make more money with your bar or pub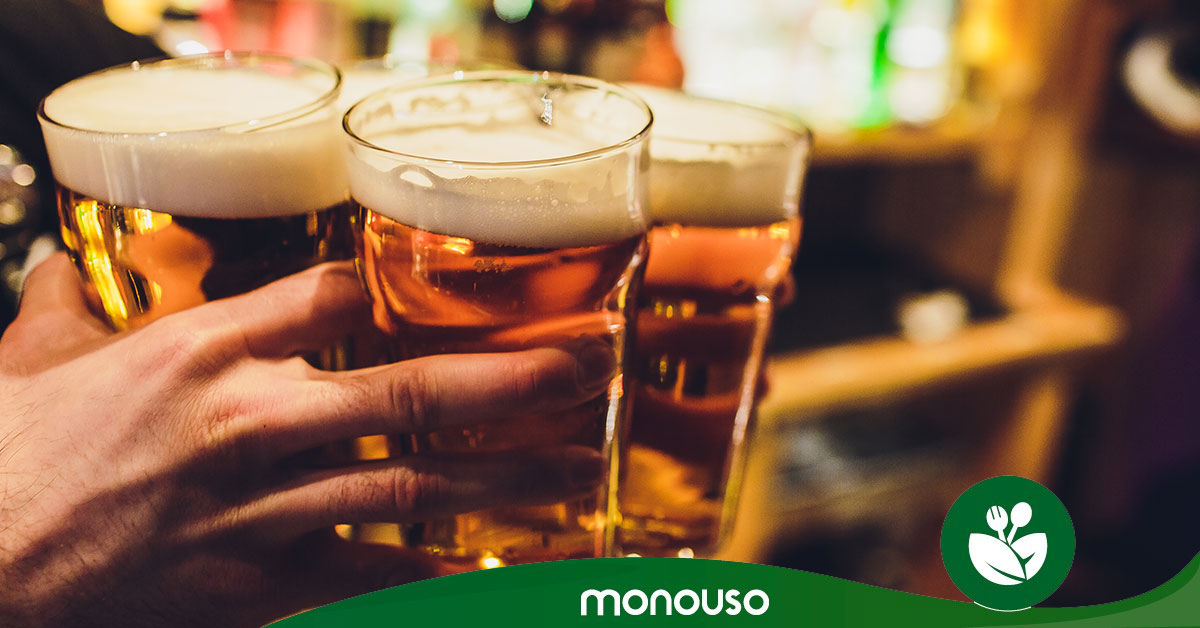 What would you think if we told you that we have some tricks to make more money with your bar?
We tell you all about it.
The cocktail and spirits service sector is highly competitive and in demand by customers, so it's important that you improve every aspect of your bar to stand out from the competition, making every detail and area of your bar tell a story.
The image of your business is fundamental to maintaining a good reputation for the service you offer, however there are other factors that influence the management of the establishment.
To make your business a success and make more money from the drinks you make, you need to adapt to what your customers want and to new trends.
Learn the best tricks to make more money with your bar and get a sure success.
Get ready to make money with your bar
Every business must have a business plan or strategy. It will concentrate the ideas that have been put forward from the beginning of the project.
This strategy should contemplate how the management of the establishment, its administration and the service to be provided by the waiters will be handled. All this should be written in order and with the necessary detail.
In order to generate more profit with your business, you should set out all the investment possibilities that you will have to make in the establishment and how they will be paid back. After that, you will have a basis to know what strategies you should follow to have a successful business offering a quality service.
Here are some of the considerations you need to take into account to establish a successful strategy and make more money with your bar.
Define your target audience to make more money with your bar
Your business strategy should focus on how people think, why they come to your bar and what motivates them to try the drinks on your menu.
In this way, you will be able to identify what your customers want and what needs you need to satisfy during their time in your bar.
Create a business plan to make money with your bar
There are a number of things to consider when choosing which business model you will use to grow your business.
Every business is different, so you need to consider the strategies that go with the menu and the type of service you want to offer to your customers.
One of the aspects to consider is the location of your premises, as the type of access people have will determine the type of customer you have.
In addition to the location, the design and decoration has to be harmonious so that the clientele feel at ease and enjoy the service to the fullest.
Don't forget the service
Service is one of the most important points and the one that helps your business to be different from the rest. Use part of your business budget for training of all your staff, attention and service are key to success in this sector.
Make sure your waiters and waitresses provide excellent service.
When customers feel satisfied and well served, they will promote your business to their group of friends or family. They will tell about their experience and invite them to visit your business. That is the best advertising there is.
Keep an eye on the competition and stay up to date
Spain is one of the most competitive countries for bars. Being aware of the trends and customs in the locality where your bar is located will help you to create a pleasant space for the public that you are going to receive in your business.
Every business needs a unique personality and offering, that's true. But this doesn't mean you should shy away from the trends of the moment. That could be a mistake.
Tricks to increase bar profits
As a service in high demand , it needs a lot of attention and strategic planning.
Many of the bars that have achieved success have not been able to maintain it because they have let their guard down, confident that their service was the best
This should not happen to your bar, so we will advise you on how to manage every aspect of your business from a different point of view to the rest.
Service and more service
Customer service is a point that will determine whether people leave the premises with no desire to return or with a good experience that will make them come back frequently.
If you have a repeat customer, treat them by name to add warmth to the service. And if it's their first time, be polite and introduce yourself before taking their order. That's a gesture that will please.
In the event that no waiter can serve a customer for a moment, the ideal thing to do is to offer them some tapas and notify them that they will be served shortly. Waiting minutes at the table often take forever.
Another important point is that you should listen to the customer in detail when ordering a drink.
Serving the wrong drink will upset them and they will start to distrust the service, so they may not tip or, in the worst case, not return to the establishment.
Shiny as gold infrastructure to make more money with your bar
The first impression of the establishment is what will encourage customers to consume or leave without being seated.
People are looking for a pleasant moment where their sensory experiences are present. But more than that, hygiene is something that should not be overlooked.
A dirty floor or bar is a sign of possible faults in the handling of the food and beverages served on the premises. Dirty surfaces give food for thought about poorly washed glasses, cups and plates.
It also attracts insect pests, bacteria and germs which, now more than ever, can damage health.
All business staff should be instructed to maintain order and tidiness in their work, so that at the beginning and end of the day the maintenance staff carry out a thorough cleaning of the entire premises.
People are in the habit of eating the same thing for fear of trying new mixes or not liking what was ordered on the order.
To catch the customer's attention you should provide a simple menu where customers see drinks and tapas that will encourage them to try something new.
If people don't have a menu and the waiter only mentions the names of the drinks, they will not be motivated to select something else and will order the usual.
The menu should also show the cost of the drink.
If a customer does not know the price of what they are consuming and their bill is expensive, they may not tip. They will also not want to return to the site.
Every detail counts: pay attention to the image of your waiters and staff
Although we spoke earlier about the hygiene that should be reflected in the premises, the staff that attends to it is no less important.
Waiters' and bartenders' clothing must be washed daily to remove any bacteria or stains.
In bars, uniforms are not soiled by products that are difficult to wash, but they are not exempted.
Staff should also have good hygiene and wash their hands before touching foodstuffs.
Nothing scares a customer more than a waiter with a bad appearance, dirty fingernails or frayed clothes. Think about it, would you feel comfortable around wait staff with those characteristics?
If your bar has a theme, play with that and create drinks to go with it. The idea of having unique cocktails encourages them to try new things. In that case, they feel comfortable enjoying a good bar.
Offering a range of options will help customers choose the one they like. Also, writing down some specifics about how they want to consume a drink gives them a personalised service.
The bartender must follow the order to the letter so that the drinks served to the clientele are not too strong, sweet or soft contrary to what they ordered.
A friendly atmosphere attracts more people
Bars are establishments that should be lively and make you want to disconnect from the world for a moment.
The music and lighting you have in your bar will help to change the feeling of the people in the bar.
Be careful about having too little lighting or too loud music, because it can cause problems in communicating with customers.
Also, to improve some aspects of your business, you can ask them while they are waiting for their bill what they thought of the service and what they would like to improve.
Mistakes to avoid in your bar
Setting up a bar, right from the start, is no easy task. After opening, the management is not easy either. Although everyone thinks it is simple, there are a number of steps to follow in order to make money with the bar and not succumb to bankruptcy.
Most bars price the drinks and tapas on their menu according to what the competition is offering, but the most important thing is to have a real cost structure.
If you don't have a cost structure in place, you may be selling products for a much lower price than you really should and that generates a big loss for your business.
You have to price what you offer based on the costs of the suppliers of each of the ingredients and tools you need to keep your bar running.
You can benchmark a competitor's bar, but each has a different budget and different suppliers.
You've seen the prices, now check your costs!
Another recurring mistake is the excessive focus on variable costs, such as the price of soda or the price of a keg of soda, while neglecting the fixed costs of your venue.
Those costs should be reviewed. You could pay a monthly fee for a service you haven't used for a few seasons.
A bar can be an expensive business at first. This is because you have to refurbish the premises, buy equipment, furniture, obtain permits and licenses, and buy the drinks you will serve.
Entrepreneurs tend to make the decision to finance such projects. This means that part of the profits from the premises will go towards the payment of the capital received and its interest.
If necessary, go for financing, but don't get into debt beyond what you can afford. You could go bankrupt in a short time.
Bad storage equals loss
The logical management of a bar involves having a stock of drinks. This way, you can offer your preparations without fear of running out of raw materials in the middle of a successful night.
However, be aware of assets that are tied up. As the product is not rotated from the warehouse to the bar, it does not allow the business to grow because it is not profitable.
You must analyse customer orders, what they want on a daily basis and stock the products that have the highest profitability and turnover.
By rotating products, you don't allow any to expire and become part of a business risk.
Failure to manage all the details
Opening a bar is much more than just putting umbrellas on cocktails and collecting bills from customers.
The business should have a staff in charge of the inventory that manages the establishment, comparing which is the best supplier and which products are the most profitable.
Increase your profits with a first-rate supplier
As entrepreneurs, we want to offer the best service in the management of the bar so that customers return to enjoy a pleasant time with friends or family.
In Monouso's online shop, we have the implements you need to serve the drinks on your menu in the best glasses and cups in the sector.
In the service we offer you, you get the quality you are looking for in the products at the best price.
Plastic cups
Disposable plastic cups are an ally in businesses such as bars, as it saves you time serving drinks and you don't have to wait for them to be washed.
Also, if you don't want to use disposable cups, we offer reusable cups. They have a glass-like finish, are rigid and very resistant.
They are available in a variety of sizes, colours and materials.
Choose the ones that appeal to your bar's décor and theme, and you'll have one more piece to offer a first-class service.
Plastic Mugs
Remember that not everyone who attends your venue consumes alcoholic beverages, so offering them a coffee will fascinate them.
At Monouso we have the perfect plastic cups for your customers to enjoy a good hot coffee.
These cups give a touch of simplicity and elegance to the coffee tasting. We assure you that they will want to come back to your business.
Plastic cups
Sometimes it is a complicated task to choose the glasses that should be part of the bar furniture, that's why we make that task easier by sectioning the glasses according to your needs.
In our section of plastic glasses, you will find ideal models for wines, cocktails and other liquors. The best thing about them is their quality and resistance.
Don't think that because they are made of plastic they are a shabby product, we have something for all tastes and with the level of elegance that you require for your business.
Pitchers, bottles and thermoses
With these utensils in your bar you can serve drinks and cocktails that are for groups of family and friends who consume in your business.
Visit our section of jugs, bottles and flasks to discover the wide range of options that Monouso has to help you in the management of your business.
Drinking straws
Drinking straws are undoubtedly among the most commonly used products in a bar or pub.
As well as working as a decorative element, they help the drinks you offer to have more personality and make them more eye-catching for anyone.
In our online shop you can find straws in different colours and materials, ideal to give a touch of height to each of your preparations.
With this last list of products for your bar, we have no doubt that you will be a hit. Ready?