There is no doubt that going to a massage centre is the best way to release tension and stress. If you are the one who works using the gloves to give massages you are sure to want the best. There have been a number of positive changes in the design of the new massage gloves
As this is a work tool, it must be of the best quality, for your benefit and the benefit of the beneficiary. However, there are places where they are low cost but just as effective as their price. Where can you find the most suitable ones for giving massages? Right here, but first the best thing is to know their advantages and their characteristic properties. In a short time!
Why is it necessary to use gloves for massage?
Many who are preparing to work as masseurs, omit the importance of using gloves for massage. However, it is something that should always be in your hands, as they are your masterful working tool.
The layers of skin, even after bathing, still accumulate a slight percentage of bacteria. Did you know that these are the spreaders of contagious diseases? So, skin to skin equals infectious virus, due to possible germs found on minimal contact.
It is essential for your benefit and that of the client
Isolates possible contagious diseases
In case of open wounds, there is no possibility of infection if you use the gloves
What you should always keep in mind
There are aspects, although important, that are unintentionally ignored because they do not know details that should always be present when handling the gloves. However, for a more complete understanding of each highlight, it is best to go through them one by one as follows:
It is a disposable material
It is very important to always keep this in mind, both when you put them on and when you take them off your hands. Although you can feel the quality of the material and that it is resistant, this does not mean that its use will be prolonged to such an extent that the time of use is exceeded.
Hygiene is a really unbreakable rule, it is the one that must be present more than anything else. A different pair of gloves should be used with each customer, not a daily pair. There is not a certain number of all possible diseases that can be captured through a widely used glove.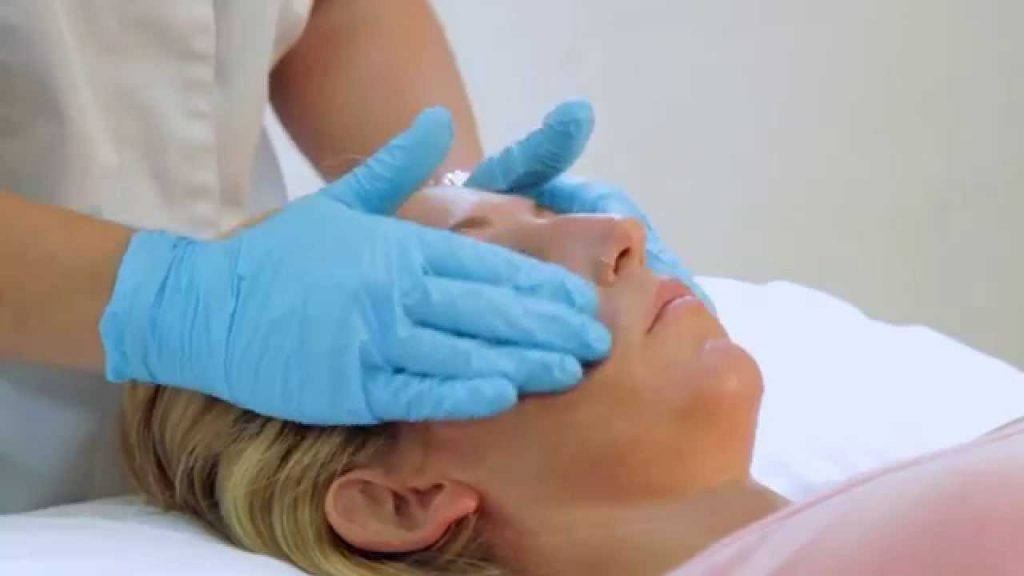 A client always wears a different kind of hygiene, and the gloves protect each one of them from bacteria found in the body. Even yourself, because you are free from the diseases that are transmitted in this way. This is one of the key points of sanitary hygiene that must be taken into account at all times.
You have a time limit!
The use of this material has a time limit, which must not be exceeded for any reason. Some people tend to downplay it because they have not finished the work they are doing. However, if this happens, it is best to replace them even if you are not yet finished with what you were doing.
If the wearing time of the massage gloves is exceeded, then you would switch to using a material that is ready for disposal. Therefore, the probability of contracting all kinds of diseases increases by up to 76%. This is what you want to avoid most, for the benefit of you and the person you are having contact with.
How long can they be used? If we talk about any commercial glove found in any establishment, about 2 hours. However, the Mono technology advances surprisingly, because they can be used for up to 8 hours continuously without having any variability in quality! and there is no contact with infectious bacteria.
The small details improved in your gloves
Good news! Tiny changes have been made to massage gloves. Of course, these gloves can be found as always, on your trusted online sales website. Monouso! Some adjustments have been made:
The best hypoallergenic gloves came to you
It will no longer be a hindrance for the person to tell you not to wear gloves because of an allergic reaction to them. If it's more your case that you have conditions due to latex or talc, it won't be a problem either! These gloves have been designed with an anti-allergenic powder or talc, which is beneficial for you.
There is no longer any risk of having the gloves and suffering from hives, redness or itching. This is a problem from the past, which you can benefit from, best of all because they are hypoallergenic, there are no variations in cost! The price of them is not exceeded, as it remains the same.
Say goodbye to sweating!
This is an annoying problem because of the time spent with gloves on. When removing them, latex-smelling sweat is really uncomfortable. What you want most in this situation are gloves with enough technology to prevent and even counteract hand sweat, if it is a common problem for you!
More resistance, more quality, more sensitivity!
Of course, how can you miss this new and modified part of the gloves? Impossible! Now the gloves are strong enough to withstand a possible puncture. However, this did not make them harder, on the contrary now they are soft, lighter and even a little more elastic.
Anything else? Yes, these new gloves, also have more sensitivity to touch, almost as if it were skin to skin. So it allows you to perform massages in a much more comfortable, fast and safe way. The ideal is to protect yourself and others with an incredible unmatched technology.
Monouso, offers you the best of the best in terms of gloves and any disposable items you wish to buy. At a good price, guaranteed quality and for a long time without risk. Do you dare to check the quality of what we exhibited?