13 types of restaurant menus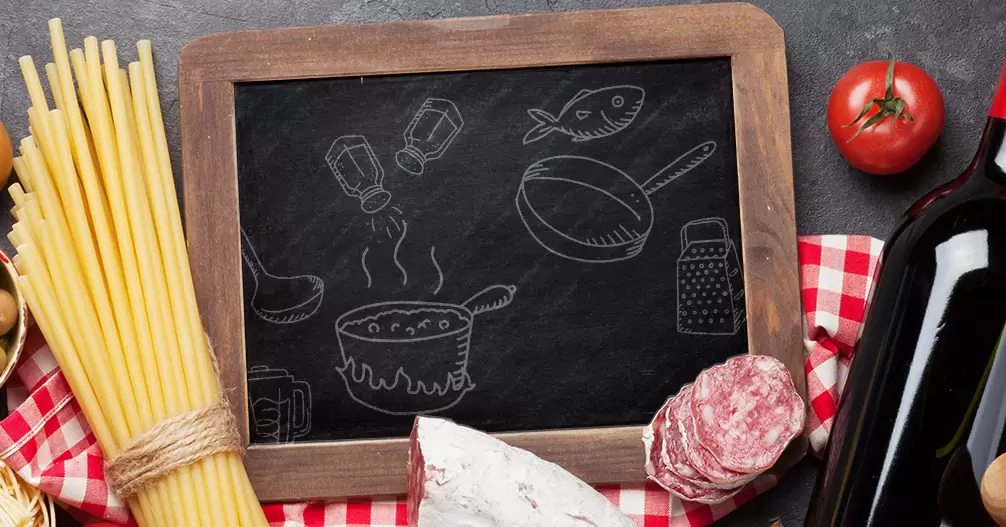 It is becoming more and more common for menu engineering to determine what to offer at your location based on the popularity and profitability of what can be found on your menu. This new marketing strategy for restaurants is a great tool to design a customized menu. It analyzes what's popular in your kitchen and how to get the most out of it. However, this is not a new topic, as evidenced by the existence of many types of menus, more than you can imagine .
Through this resource, the restaurant offers its customers a variety of proposals to taste different dishes. It is not something fixed, there are different styles of menu. Menu of the day, tasting menu or take away menu, among others.
How many types of menus are there? There are different types of restaurant menus classified by different rules that make it easier for your customers to choose what they want to eat. Get to know each of the 13 types of menus that exist and choose the most appropriate for the theme of your restaurant and the number of dishes you want to present to your guests.
Menu or à la carte… Is it the same?
Your diners are used to using the terms menu and menu as synonyms. We admit it, it happens to us too, and this mistake is very widespread. However, it is important to be clear that they are not the same thing.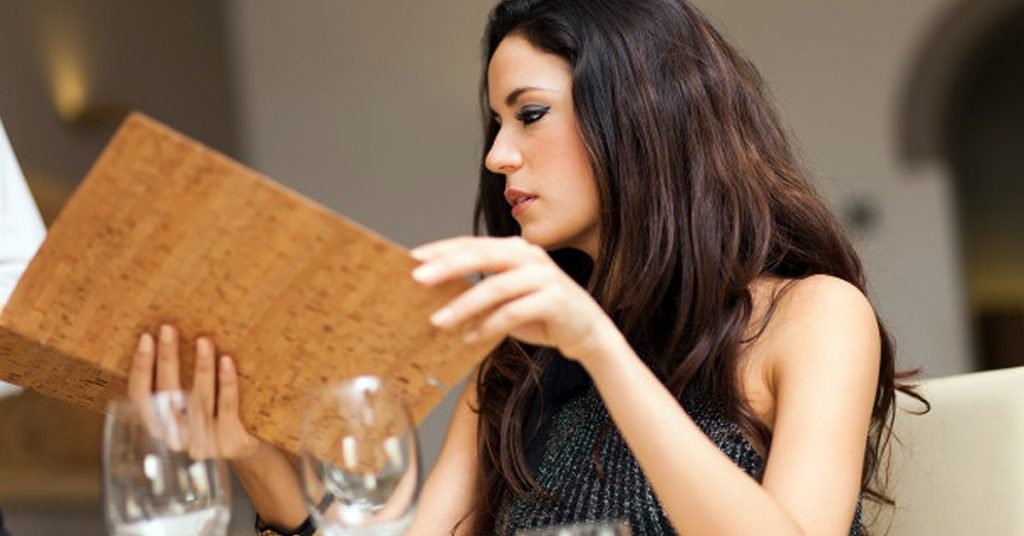 The menu of your restaurant is the complete list of dishes served by your gastronomic establishment. It shows all the variety of eating and drinking alternatives you offer your customers (your dishes and tapas -and the food they contain-, drinks and desserts), as well as the prices (including VAT) per unit.
It doesn't matter if you have a laminated sheet with all the variety of your restaurant or a menu in book format with several sheets, the important thing is that there is the bulk of what you serve in your restaurant. Then there is always room for some changes, such as the dish of the day or some seasonal highs and lows.
On the other hand, the menu refers to a short list of dishes that make up the total meal that the diner will take during his visit to your restaurant. In some cases, they have different options for the diner to customize his experience by selecting from several starters, main courses and desserts. On other occasions, it is a closed circuit prepared by your establishment for a tasting, a different experience, etc. These menus do not have a fixed place in your menu: you can place them at the end of the menu or at the beginning, depending on the importance you want to give them.
Another big difference between the menu and the menu is that while in the first one we find the prices per unit, the second one presents a closed price for the whole content (with or without drink).
Although you can create the type you want in your establishment, the truth is that there are 13 prototypes that are very widespread in the restaurant and hotel industry. It is a good idea to know them all so that you can decide whether you should apply some of them to your establishment's offer. Among them there are great veterans, such as the menu of the day, and also very powerful trends such as the tasting menu. Review with us the types of menus and their characteristics.
Each type of menu shows a different organization of the dishes in order to facilitate their understanding and a quicker choice by the diners when ordering their order.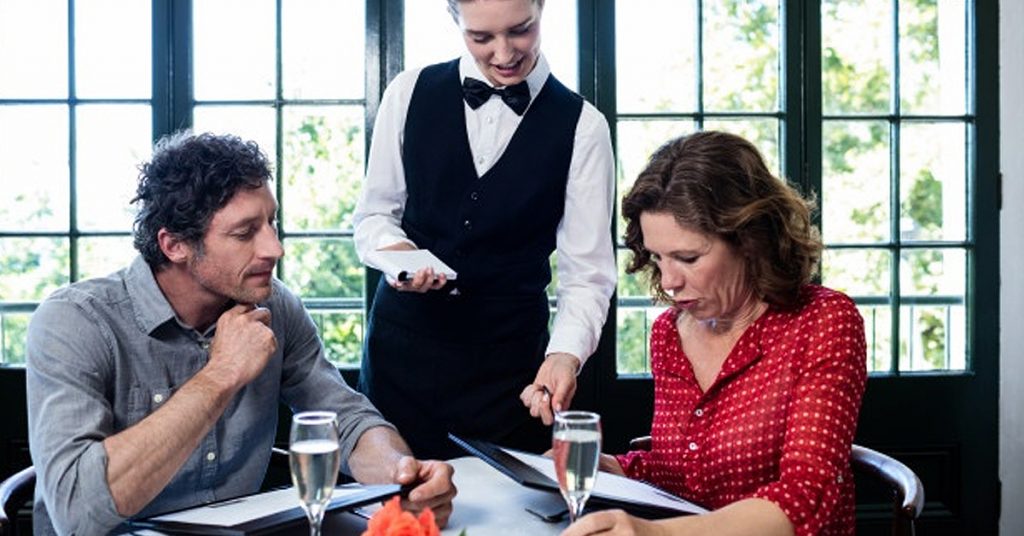 Choose the one (or ones) that best suits your restaurant: you will notice that the service will be faster and more customers will come to your establishment. This is not nonsense. As we pointed out at the beginning, there is already a whole marketing discipline dedicated to the study, creation and optimization of the perfect menus for each establishment. Pay attention to the following menu classification. If before we talked about how many different menus there are, now it is time to discuss what types of menus exist.
The menu of the day, also called house menu or daily menu, is one of the most economical alternatives offered by gastronomic establishments to their diners. It is also the most widespread type throughout Spain.
This type of service derives from the repertoires served in boarding houses and inns in the 19th century. Later, in the 60's the Franco regime would urge the locals to create the "tourist menu" to attract the attention of tourists with affordable proposals on a daily basis. And since then it continues among us as the menu of the day. For its promotion, slogans such as "a good understanding, menu of the day" or "there are restaurants with five forks, four, three, two, one… there are no restaurants without the menu of the day" were used.
Precisely so called because the dishes that appear vary daily according to the acquisition of the ingredients, so they stand out as the most affordable dishes.
It usually has four options of dishes with four or five ingredients. In addition, they usually include a drink, bread and dessert.
They are not usually announced in advance, so they are an unknown until the day itself. However, some bars take advantage of social networks to promote their list of chosen dishes every morning. There are also those that have been offering these types of restaurant menus for so many years that it is very common for them to repeat one or two dishes always on the same day so that regular diners do not miss their specialties. If you are thinking of adding it to your restaurant business, take note of these two tips.
A type of menu composed of a variety of dishes from your area or prepared with the same basic ingredient, this is what a gastronomic menu is. It is very common to praise the local cuisine in tourist areas, but also within gastronomic days, where a specific ingredient (a type of fish, a vegetable, a legume) or a culinary technique is worked. For example, a gastronomic menu of the Sierra de Cazorla, which could be based on its famous game meat.
These elaborations can be tasted in different presentations, accompanied by an endless number of ingredients offered by the restaurant.
The purpose of this menu is for your guests to taste the star dishes on your menu, or even some innovations that can only be tasted as part of this gourmet experience. These new dishes serve to test the profitability and popularity of new recipes before adding them to the menu.
They are usually served by dish categories to have a harmonious tasting and always in medium or small portions since your tasting menu should have an interesting list of dishes, all to be served at the table, without choice.
If your thing is signature cuisine, you like to innovate and do not want to stick to the dishes on the menu, the rotation of tasting dishes is a good excuse to try or invent new recipes. In addition, each menu change serves as a lure for your most loyal customers. Did someone say foodies? With this option you will make them fall in love!
This is the typical menu that is given to diners when they take their seats in the restaurant. It is composed of the dishes that are served every day of the year, without major changes in prices or variety in the preparations.
It is a type of menu widely used for its ease of use and for the loyalty it generates in customers who frequently visit the establishment. It is common in international cuisine restaurants (Asian, Arab, Italian, American, etc.). In the absence of an authentic menu of the day, sometimes this fixed menu is also called menu of the day. But do not confuse them, this one, always lists the same dishes (to choose among them), without varying daily.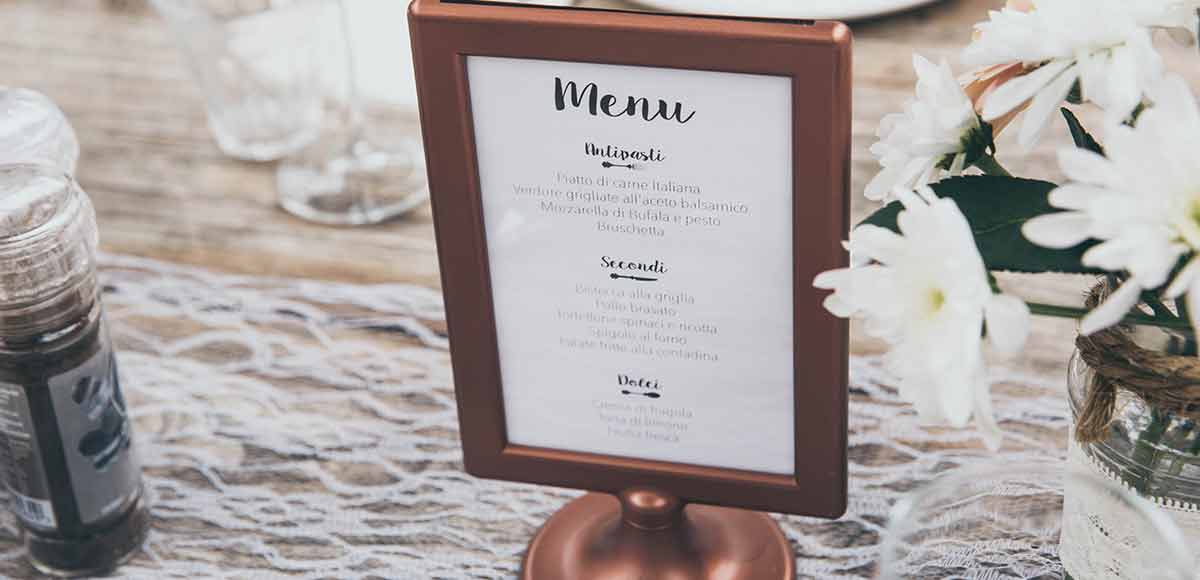 The one known as "closed" is a short and precise menu in which certain dishes are offered in a fixed way. Generally, this type of menu is used in restaurants and restaurants that have just opened their doors to the public.
The alternatives are few and tend to be thematic or regional dishes. Not serving a wide range of dishes is not synonymous with bad service or terrible food. On the contrary, the chefs are more demanding so that their dishes never lose quality.
Another prominent type is the executive menu. Unlike the daily one, it usually has more variety and quality, and therefore, it also has a slightly higher price. It is not designed for the worker who eats out every day, but rather for the sporadic, who can spend a little more.
It owes its name to the fact that it is very suitable for business meetings, more elegant than the menu of the day but more economical than giving carte blanche ordering a la carte.
It sounds more chic and elegant than menú del día, and that is what it offers: an intermediate option between the latter and the a la carte.
If your restaurant is located in an office area or in a hotel, you can't miss it.
In the menu by arrangement, or by order, the client contacts you in advance to establish the day and time when the diners will come, as well as the number of people. Also to discuss which dishes will be part of the repertoire and to agree on a price per diner.
You can offer this service for clients celebrating events in the restaurant (birthdays, company dinners, family anniversaries, etc.) and all guests can enjoy the same dishes. It is an easier way to manage large groups.
In many occasions it is an off-menu option, although if your restaurant specializes or wants to specialize in large evening or weekend events, you can promote it in your menu and on your website.
In the full menu your restaurant offers four or more options of dishes and side dishes. Diners must choose two of the dishes and accompany them with the salad of their choice, beverage and bread service.
The simple menu has several alternatives for customers to decide the dish they want to eat. It is designed for diners to choose a dish from among those offered, which will be served with salad, beverage, dessert and bread service.
It is also known as a half menu because instead of the two dishes that make up the complete menu, only one of them has to be chosen.
It is an increasingly common option for workers looking to reduce expenses (it allows them to eat out more days) and to be able to be at the bar more relaxed (they usually have an hour to arrive, eat and return to the office, so there is no time for many dishes).
If your restaurant has a delivery service, you have two options: to offer the dishes from the traditional menu or to have a special one for delivery.
The only thing you must take into account when making this decision is that the containers in which you put the dishes close perfectly so that not a single drop is spilled when transporting them.
See many more types of containers for your take away and delivery in our catalog:
This type of menu is frequently used in restaurants, especially because of the profitability it represents. It consists of creating a list of dishes that change with the passing of the seasons. In other words, your restaurant will have at least four menus, one for each growing season. This way you will not have to pay high costs for products out of season.
This is a possibility for places with sustainable philosophies, with market cuisine and local products.
Menu of single dishes and beverages
In the case of individual dishes and drinks, each food is presented with its price separately, that is to say, each dish will have its own price. In this way each diner prepares his menu but without a fixed price.
When a restaurant has a long and narrow menu, it refers to a menu composed of five or more dishes. As this is a large number, you must present small portions so that the diner enjoys the whole gastronomic experience.
For this type of menu, the dishes you serve can be either fixed, or your customers can choose the content of the dishes they are going to taste.
Unlike the previous one, with five or more dishes, the short and wide menu is composed of three dishes, plus dessert. As there are only three courses, the portions should be more generous.
The dishes can be fixed or a repertoire can be agreed with the diners.
You already know the different types of restaurant menus that you can offer in your restaurant, now you just have to agree with your kitchen and select the one that best suits your business. Or the ones that best suit, since many are compatible.
In a restaurant there are different types of menus. It is perfectly coherent to have a menu of the day, an executive menu, a set menu and a take-away menu, all four at the same time, to give an example. Study well your needs, the type of diner that comes to your restaurant and design the alternatives that can please them the most.