Monouso maintains its activity with "normality". We're with you!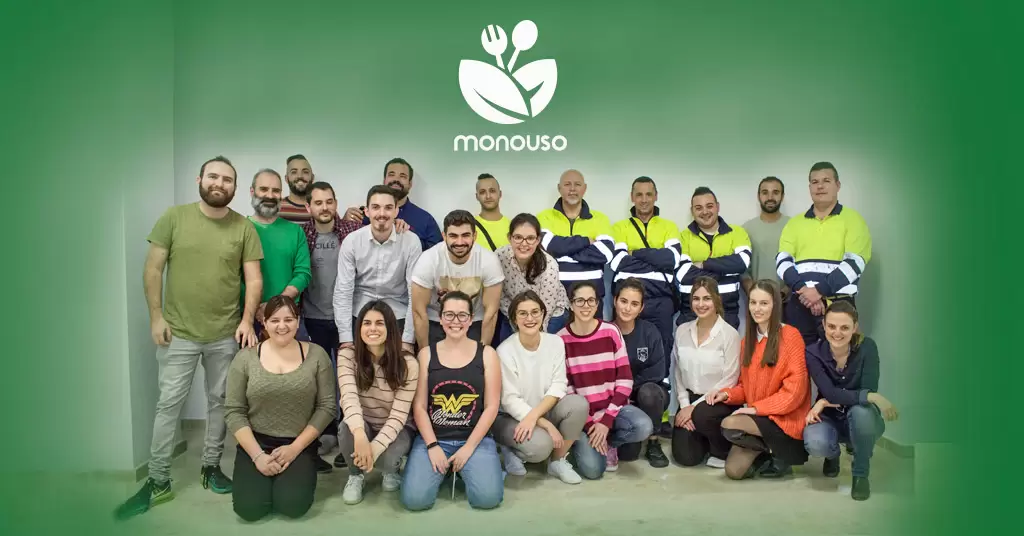 We have previously told you about the health and safety conditions we have adopted to ensure the safety of our team and, consequently, yours and your shipments. Today, after studying the situation and weighing up different scenarios, we have decided to continue working "normally" (or at least as normally as possible in this extraordinary situation).
This is not the first period of crisis that Monouso has overcome, so we believe that it is important to bet on the measures proposed by the experts and trust in the strength of our team. We have come to the conclusion that the best measure to overcome this situation is to continue our activity, guaranteeing the supply of products to the food and basic needs businesses that are open. To this end, our plan is to reinforce the pillars that have always defined us.
Permanent stock of products
One of our hallmarks is to guarantee the stock of disposable tableware and food packaging, to ensure a continuous supply.
Today we intend to continue to comply with this premise, with the support of solid partners in the supply and shipping chain. For this reason, we want to convey to you that, as long as it is possible, we intend to be with you. For as long as this situation lasts.
Put your forces in raising your business and we will ensure that you have the necessary supplies.
Certified and hygienic products
In a world where origin and quality are becoming increasingly important, at Monouso we have been investing for years in products certified for food use, sustainability and safety. Not only that, but we have always prioritized transparency when explaining their characteristics, recommended uses or compatibilities.
Today, we cannot be happier about the decision taken. We can guarantee that our products comply with all the hygienic and sanitary conditions to ensure a responsible and safe use, within this framework of uncertainty.
Detailed customer service
We have always been committed to an informative, decisive and above all: humane customer service. Today this will not change. Moreover, we are aware of the misinformation that this situation has caused, so we are working to ensure that you have all the necessary information to make your orders or follow them up.
As always, you can contact us via chat, phone, Whatsapp, email or social networks and we will be happy to assist you, as soon as possible.
You are not alone
To conclude this statement, we would like to launch a message of optimism. To all those brave people who have decided that this standstill in the food sector will not defeat them. To those who have not panicked and who continue to serve Spanish families:
Thank you very much.
At Monouso we will work to do our part in the distribution chain and so that, as soon as possible, we can get back to business as usual.
You are not alone.
Monouso Team