Most common questions about food allergies
Food allergies are more common than we think. They usually cause adverse reactions in some people after eating certain foods.
These reactions can be cutaneous, digestive, respiratory, or systemic and in more severe cases, can be life-threatening.
Food allergies must be carefully studied and treated. They can originate in childhood and adulthood and persist throughout life.
Stay with us, here we will answer the most common questions about food allergies, clarifying the most common causes and symptoms.
Definition of food allergy
A food allergy is defined as an unexpected reaction that occurs after eating a particular food.
The signs and symptoms of a food allergy depend on how the body reacts to the food.
Generally, most cases of food allergy occur in children under the age of 3 and to a lesser extent in adults.
Although there is no cure for food allergies, it is likely that if food allergies develop in childhood they can be overcome as you grow up.
Questions about food allergies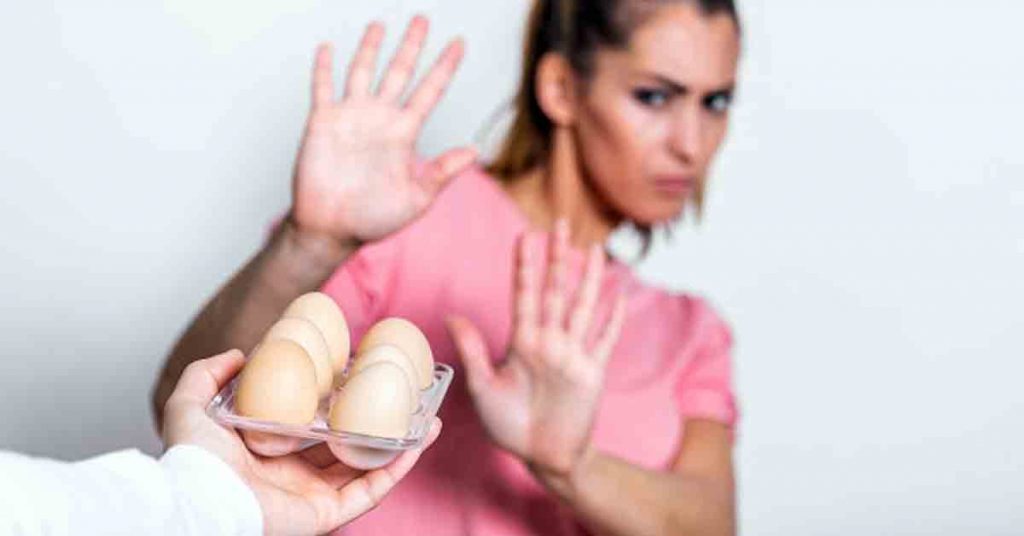 Answering questions about food allergies requires knowledge of the day-to-day life of the person with the allergy.
We will emphasize the most frequent doubts on this subject.
Most common causes of food allergies
The most frequent causes of food allergies are caused by genetics, the quantity and presentation of food, the state of the intestinal mucosal barrier and age.
Children under 5 years of age. They tend to be sensitive to foods such as fish, milk, eggs, soy, wheat and peanuts.
Children over 5 years of age. Foods such as fruits, vegetables and nuts can cause an allergic reaction.
From the age of 15. Some of the factors that trigger a food allergy are pollen, nuts, fish and seafood.
Other elements that can also cause food allergies are dyes, preservatives and thickeners.
Most common allergens: know them and be alert
Among the most common allergens capable of causing hypersensitivity to food intake are
Peanuts.
Milk proteins, fish, seafood, gluten-containing cereals including oats, barley, rye and wheat, and nuts such as almonds, hazelnuts, walnuts, pistachios and pine nuts.
Pitted fruits like apricots, cherries, plums and peaches.
How do you know what you are allergic to?
To determine whether you are allergic to any type of food, the ideal thing to do is a skin test, which consists of a simple test in which drops of a known concentration are applied to the arm to demonstrate sensitivity.
This test is based on reproducing the response of the allergen on the skin.
The presence of specific antibodies to the allergen can also be more precisely quantified by a blood test for specific immunoglobulin (IgE).
Appropriate treatment in the presence of food allergies
The most effective treatment against food allergies is to avoid consumption or contact with the allergen, i.e. the best treatment is to prevent the appearance of the reaction.
Another ideal treatment to control the symptoms of food allergies is the use of medications, including: antihistamines and corticoids, available in various presentations such as eye drops, inhalers and nose drops.
Can you have allergies to several foods?
Yes, a person can react to the allergens of different foods.
One of the causes of this type of response is a cross reaction between foods, which may contain similar proteins in their structure that cause unexpected allergic reactions.
Is it possible that a food can cause allergic reactions and sometimes not?
Yes, it is possible. This is due to the type of allergic reaction that develops at that time, as it can be modified under different conditions, among which we can mention
Hormonal changes
Physical activity
Alcohol consumption
Presence of stress.
Consumption of non-steroidal anti-inflammatory drugs.
Consult your doctor for any changes
It is important to maintain direct communication with the doctor, so that you can inform him/her of any symptoms of food allergy that occur after eating.
It is recommended that you consult your physician when an allergic reaction is occurring, so that a diagnosis can be more easily made.
If symptoms do not improve and you show signs of anaphylaxis such as difficulty breathing, dizziness, rapid pulse, and drop in blood pressure, go to an emergency room immediately.
Main symptoms of food allergy
The symptoms of food allergy vary from person to person. They can be bothersome without signs of severity or so serious that they may even be life-threatening.
Usually, the symptoms of the most common food allergies occur within a few minutes to a couple of hours after eating the food.
Among the most common symptoms that occur with a food allergy are
Swelling of the lips, tongue, throat, and face
Itching and tingling in the mouth
Difficulty in breathing.
Dizziness
Abdominal pain and diarrhea
Nausea and vomiting
Hives.
Finally, remember that if you have more doubts or feel discomfort, go to a specialist to carry out the relevant tests that will detect whether or not you have a food intolerance or allergy.