Noodles: passion for noodles and oriental food
Noodles have taken over kitchens all over the world, and it doesn't matter what kind of recipe it is, the truth is that noodles are the most to include in any recipe. Today in Monouso we talk about noodles, noodles in English, one of the most typical and characteristic dishes of oriental food that has expanded around the world thanks to the boom of Asian cuisine
A little bit of history
Who invented noodles? The Chinese claim that they invented noodles, and archaeology seems to support their claim. In fact, in 2005, a team of scientists from the Beijing Academy of Sciences discovered a bowl buried in the mud that contained the remains of very fine millet noodles dating back some 4,000/5,000 years in the Lajia region along the Yellow River.
So it seems that it is confirmed that the noodles are originally from China, and that little by little they were arriving to other Asian countries. Today, this dish has crossed borders and reached the other side of the world. Do you want to know how?
The noodles in each country
Noodles are such versatile noodles that they can be included in a lot of different recipes, even in kitchens in different parts of the world that have nothing to do with each other. The biodegradable bowlsespecially the bamboo Bagsare the most demanded to present this kind of Asian recipes. And to enjoy some noodles at home, take away containers such as takeaway boxes are the first choice for businesses.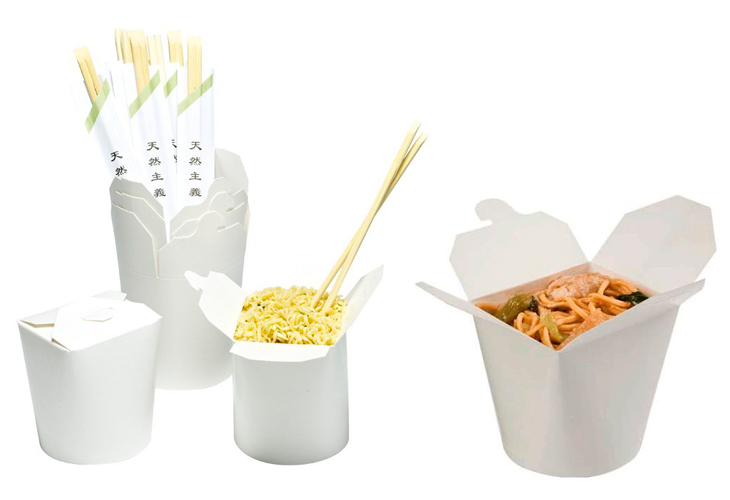 As we told you, there are several different types of noodles, and many of them with quite a few differences, so here's a list of the most popular ones:
China
Chinese noodles are the first original version of ramen, and are very fine noodles, whose preparation by hand requires much skill and patience on the part of the cook. In the Asian cuisine it is usually cooked with stir-fried vegetables, broths, vegetables and meat.
Japan
Japanese noodles are fundamental in Japanese cuisine and there is a great variety of different noodles. Some of the best known are Ramen, Shirataki, Soba, Yakisoba and Udon. Have you tried them all?

Turkey and Persian cuisine
The most characteristic is to eat the well-known reshteh during the Persian New Year. A good way to start the year, right?
Spain
The Spanish version of the noodles is what we know as fideuá. Did you know that their origin was accidental? A ship's cook used it as a substitute for rice when he ran out of it when making arroz a banda.
Italy
In Italy they are pasta lovers, and as such they cook many different types of noodles such as spaghetti, vermicelli or noodles.
Germany
What about the German version of the noodles? The best known may be the spätzle. They can be eaten in their salty version or also in their sweet version as a dessert.
Are you a noodle lover too? Does your restaurant offer this kind of cuisine? On our website Monouso you will find a wide variety of disposable and biodegradable tableware to present the noodles, either in the restaurant or to go. We are waiting for you!