PET packaging and its uses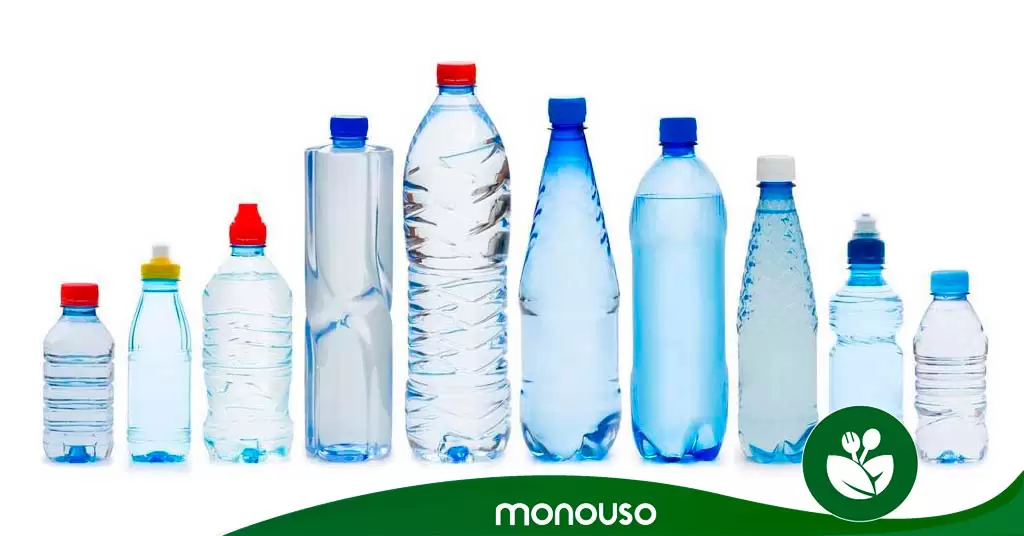 A material like plastic is very versatile when it comes to manufacturing containers, and today we want you to know, or rather remember, about PET containers and their uses.
These containers are used in various areas of the economy because of their excellent properties. Also, if you care about the environment as much as we do, you should know that they are recyclable. Let's get started!
What are PET containers and what are their characteristics?
PET plastic containers are generally transparent, ideal for storing food, drinks, cosmetics, detergents, among others. They offer a great solution in terms of distribution of goods, providing quality and safety at a reduced cost. In addition, they are recyclable!
These containers are made of polyethylene terephthalate or PET. This is a plastic with physical-chemical properties ideal for packaging the products mentioned above.
Among the main characteristics of PET containers are
They are transparent. Ideal for observing their contents without exposing them to the environment, although they also admit colorants in their design.
Balance between flexibility and rigidity. They do not break easily, and if they are dropped they will not break.
They provide an excellent barrier against moisture, CO2, O2 and UV radiation.
They are corrosion resistant and have excellent thermal properties.
They do not alter the smell or taste of food or beverages.
They can't be pierced by liquids.
They're very light, making them easy to transport.
They are recyclable.
Main uses of PET plastic containers
The uses of PET containers are many, as the material they are made of is very versatile, and can take on various forms according to what you want to store. In addition to this, other properties such as transparency and resistance to falls are added, so these containers are one of the best options for packaging products.
Below, we tell you the main uses of PET packaging today:
Food
PET plastic containers can safely come into contact with solid or liquid foods. In fact, much of the bottled water and carbonated beverages exported worldwide are packaged in bottles made of this type of plastic. They are also used to package various kinds of juices, energy drinks, oils and more.
On the other hand, there are containers of the tupperware, terrine and bowl type, made with PET. They are ideal for storing fruits, vegetables, cookies, creams, salads, among other foods, as they keep them fresh and in good condition.
As you can see, they are present both in the kitchen of any home and in supermarkets that use these containers to sell their products.
Pharmacy
In the pharmaceutical area they guarantee the integrity of the medicines so as not to put the health of the customers at risk. PET containers are very hygienic and safe, being ideal to contain these products.
An example is blister packs or packages composed of a transparent cavity (in many cases PET) attached to a surface. They are also used for packaging tablets.
Cosmetics
PET containers are also used in the cosmetics sector, as they are hygienic and do not alter the composition of the goods they store. Therefore, they are used to bottle shampoo, creams, liquid soap, body oils, and others.
Cleaning
Because PET plastic containers are inert, they do not react with the chemicals they contain. This makes them ideal for storing all kinds of cleaning products such as liquid detergents, chlorine, fabric softeners and so on.
The ecological side of PET containers
Although PET containers are not biodegradable, they do have an ecological side that many people are not aware of. This type of packaging can be recycled multiple times, although not indefinitely like glass or metals.
Recycled PET (rPET) can be used in the manufacture of cars, textiles or furniture. It can also be used in food and beverage packaging under certain regulations.
In addition, the transport of these containers requires less energy, compared to containers of the same capacity made of other materials. In this way, they contribute to the reduction of CO2 emissions caused by fossil fuel consumption.
Where can I buy PET plastic containers on the Internet?
If you want to buy cheap PET containers on the Internet, at Monouso we have what you are looking for. In our virtual store you will find tuppers, bowls, bottles, glasses with lids, among others, made of this plastic. The designs and sizes are varied, including all types of containers made with rPET.
Finally, after knowing everything about PET containers and their uses, you will surely be more aware of how important they are in our daily lives. We can only encourage you to recycle this type of container for the health of our planet.
Autor