What it takes to have a good family picnic day in the countryside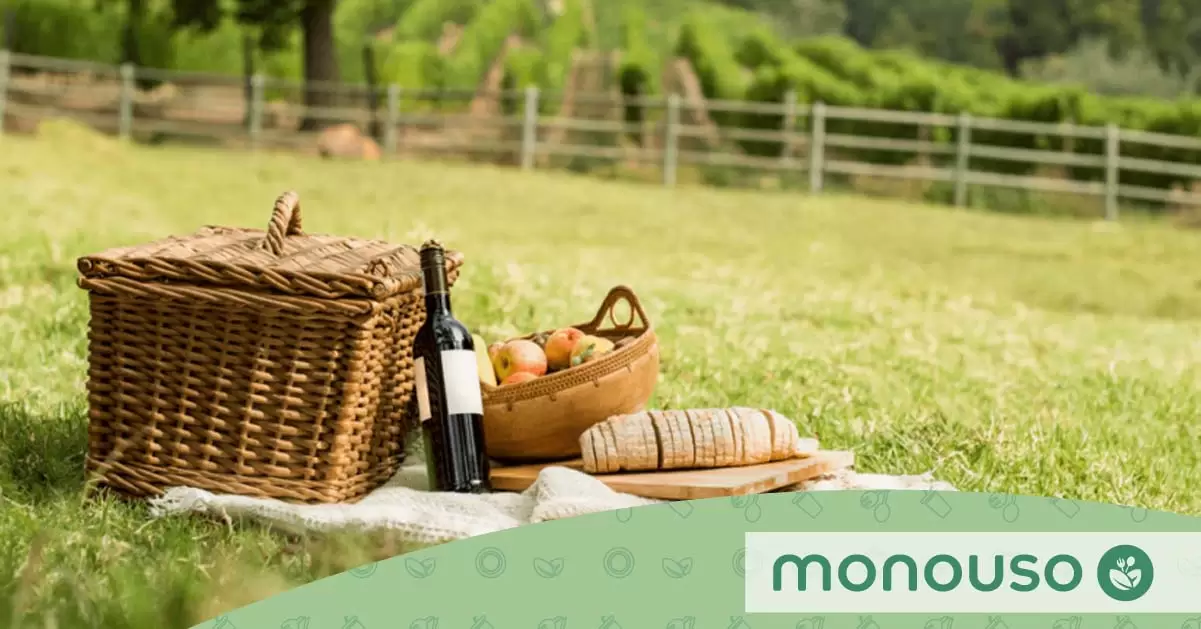 Do you want to spend a great day outdoors with friends and family? Today at Monouso we will show you what it takes for an unforgettable picnic day in the countryside, exchanging the routine of home for the wonders of nature.
Enjoying the fresh air, smells, sounds and flavours of the countryside can be a great gift for the people you care about. So take these tips into account and make the most of your trip while helping to protect the environment.
Are you ready, here we go!
What you need for an unforgettable day in the countryside: tips and recommendations
If you want your family outing to be a success, then take pencil and paper and start planning how to make a family picnic a success, and make sure you don't miss a thing:
Picnic, what to bring for lunch
There is no doubt that eating outdoors is one of the things we enjoy the most. That's why it's important to bring light and easy-to-prepare alternatives.
For breakfast, we recommend the classic sandwiches. They are delicious, everyone likes them and you can prepare them on the spot with mozzarella cheese, fresh tomatoes and a little basil. If possible, choose several options to go with them to suit your family's taste.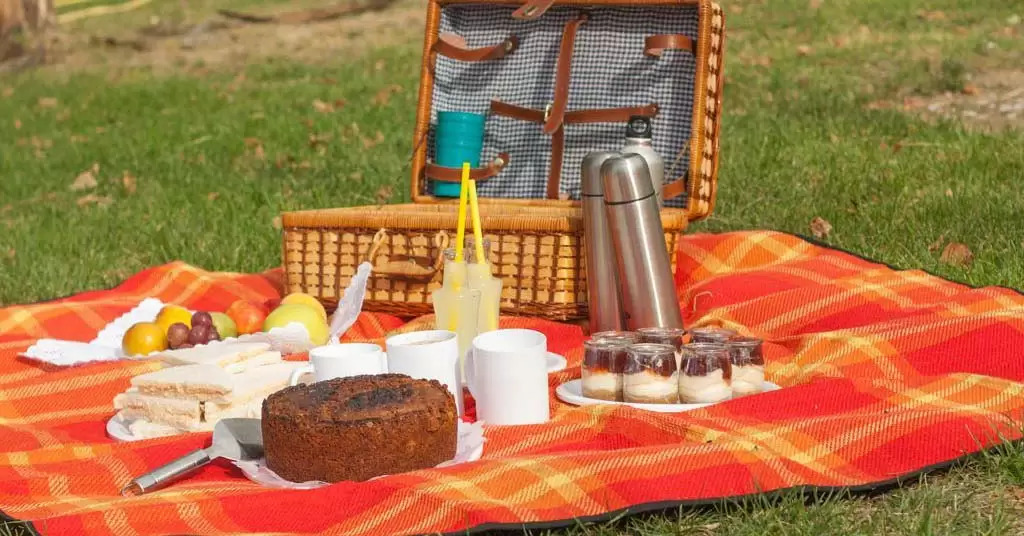 You will also find it very practical to pack previously prepared Galician empanadas filled with chicken or tuna. They are ideal to start the day with lots of energy, enjoying delicious summer flavours.
As a main course, we suggest wraps stuffed with red peppers, lettuce, ham and melted cheese. You could also include a simple tricolore salad with potatoes, aubergine and carrots. The trick will be to replace the mayonnaise dressing with olive oil and black pepper to keep it fresh during the walk.
And for snacking, don't forget to include some cold tapas, ideal for feeling satiated between meals throughout the day. Make yourself a generous helping of nachos or toasted bread and pair them with chickpea hummus, cream cheese or guacamole.
Drinks
Staying hydrated is very important, remember that physical activity and the summer heat will make you lose fluids constantly. Bring water bottles for everyone, as well as being a very practical option, you'll avoid spills.
Variety is the spice of life, so it's important to include other drinks such as fruit juices, iced tea and soft drinks in your favourite flavours. And why not include a bottle of light-bodied wine, which is best suited to accompany outdoor dishes.
And very importantly, don't forget to bring a cooler with plenty of ice to keep your drinks cool. Try to buy it at the nearest shop before you arrive, so that it will keep for longer.
Sun protection
Being outdoors, you will be exposed to the conditions that nature imposes on you. Firstly, if it's a sunny day you should wear a sunscreen with fps 30 or higher and that blocks UVA and UVB rays.
For the little ones you need to include caps, hats, sunglasses, umbrellas and if possible a small four-cornered canopy. Remember, children's skin is more delicate and prone to sunburn if exposed to the sun for too long.
Another option is to place the picnic in the shade of a tree, ideal for enjoying more pleasant temperatures.
Suitable clothing
Select appropriate clothing for the occasion. If the place is hot you can wear shorts and light clothing in order to be cooler. On the other hand, if it's cold you need to wrap up warm with long trousers, scarves and sweaters.
Similarly, we recommend you include sports shoes if you are going to do recreational activities in the countryside, or hiking boots, for protection and stability in mountainous terrain. Finally, don't forget your swimming costume if there are rivers or beaches nearby.
Disposable containers and tableware
On a family picnic, you'll need plenty of disposables to make it easy to enjoy food and drink. These are the best option for transporting, distributing and serving food quickly and easily.
Plus, when you're done, you won't have to wash dishes, cutlery, glasses or containers. Just throw the waste in the bin and dispose of it – it's as simple as that!
Disposable bags
If you don't take the necessary measures, the rubbish generated during the passage will cause a lot of damage to nature. To avoid this, we recommend that you put all waste in disposable bags and then dispose of it in the appropriate containers.
Also, it would be ideal to opt for products that are biodegradable, as these are naturally reduced without human intervention.
Sports and recreational equipment
It is important to think about the children and teenagers, and to be prepared with some sports and recreational equipment for a great day out. First of all, the ball should not be missing, because with it the whole family can participate in team games such as football or volleyball.
Another option is kites, especially as it is an outdoor activity that even the youngest children will enjoy. Likewise, sack games also allow adults, youngsters and children to have a great time while participating.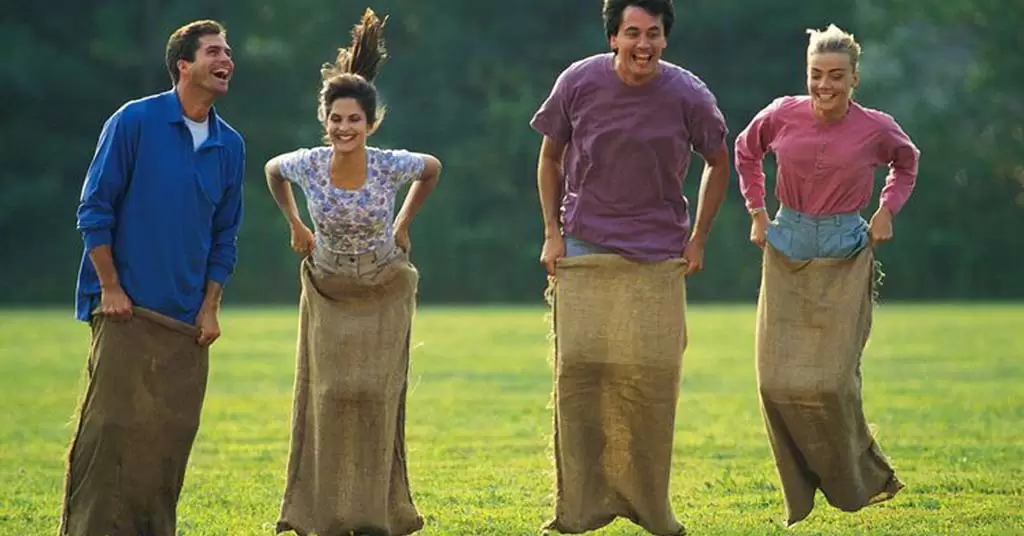 Pack pencils and white paper for some quieter recreational games like group mime and guess who I am. And if the park's features allow, it would be great to take a bike for a ride and some fresh air.
Keep in mind that the main goal is to reduce the use of technology as much as possible so that the whole family can "connect" with nature and the company of everyone present.
And of course, the classic tablecloth and picnic basket
A picnic would never be the same without a red and white vichy tablecloth. There is no doubt that it is part of the essence and tradition of the picnic and therefore you need to include it in your inventory.
To complete the classic picture, present the food to be eaten in a picnic basket. By laying the blanket with the basket of food on the grass, and everyone sitting around it, they will begin to enjoy an exceptional experience that they will treasure forever.
Why use disposables on family outings?
Every day more and more families are asking themselves how to make a day out in the countryside from a more environmentally friendly point of view. If we want to enjoy a family outing, taking care of the environment and preserving its beauty, the best thing to do is to use disposables.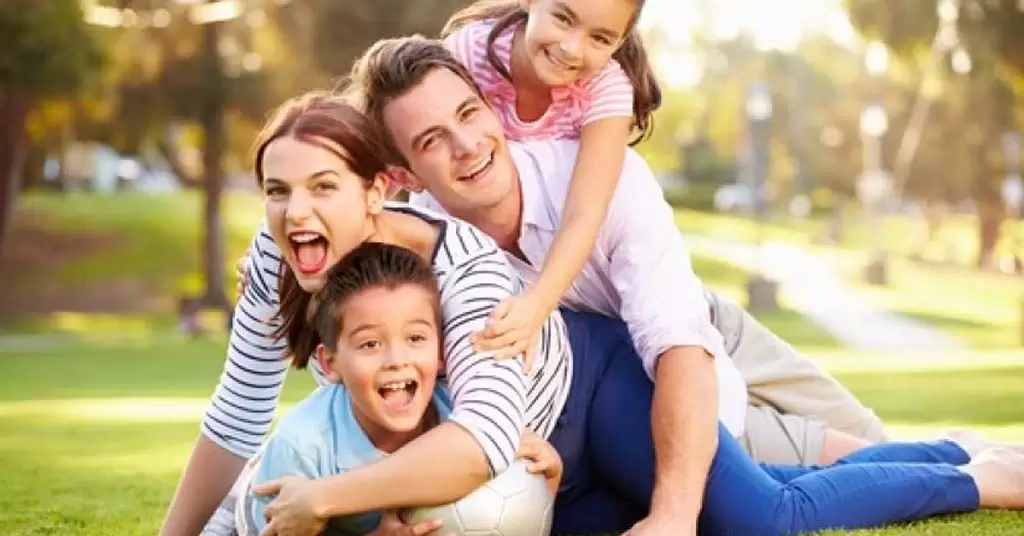 Here are some more of its many benefits:
Ensures food safety and hygiene
The use of disposable containers and cutlery prevents the proliferation of viruses, as once used they lose contact with the reserved food. This also creates confidence and peace of mind, as you are assured that the utensils you put in your mouth are clean and safe.
Contribute to the care of the environment
If you use biodegradable products such as bamboo cutlery or sugar cane plates, you will be helping to care for the planet. Disposable utensils use much less energy in their manufacture and only need biological agents to decompose (sunlight, fauna, water, among others).
In addition, they are made without exposure to harmful chemicals that can damage the quality of your food. All this significantly facilitates waste management and environmental protection.
Preserves the organoleptic properties of your dishes
Disposable containers are highly recommended for transporting food from your home to the field, as they allow you to organise the dishes according to the planned menu.
With them you don't have to worry about storing dirty containers at the end of each meal. The best thing is that because they are mainly made of cardboard, they are very light and comfortable to carry.
And very importantly, the use of biodegradable disposables preserves the organoleptic properties of your food very well. So you can be sure that your dishes will keep their original smell and taste.
You will save water and time
When you're going on a family picnic, it's not easy to carry the liquid you need to wash the dishes from one place to another. This is not a problem if you bring disposables, as you hardly need any water to clean cutlery, plates or glasses.
Also, by not having to clean utensils, you can spend more time enjoying nature.
Where to buy the best disposable containers?
At Monouso we have an online shop specialising in disposable tableware, so that you can spend a carefree day out in the countryside while respecting nature. Take a look at our range of biodegradable, resistant, ecological and environmentally friendly plates, napkins and cutlery.
In addition, you can count on a variety of picnic and menu cases, perfect for transporting your dishes in a safe and organised way. And, to leave the scenery the same or better, don't forget to bring biodegradable plastic bags. Remember, everyone in your family can do their bit for the planet.
We've come to the end of this post on what you need for a family picnic. We hope you can equip yourself with everything you need to have the best time outdoors with your family and friends.
Would you like to find out more about our disposable tableware range? Then don't forget to check the Monouso online catalogue . We are waiting for you!
Author