How to choose the right plastic bag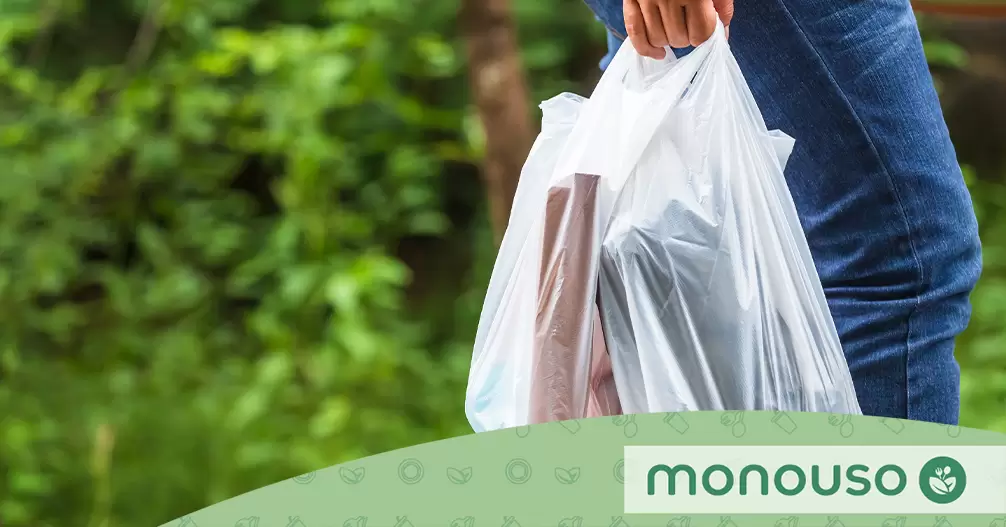 Without a doubt, when we talk about plastic bags, we immediately think of this object that is so important in our daily lives. Thanks to them we can conveniently store or move products from one place to another.
A plastic bag must be strong and waterproof in order to protect the product from accidents. Each bag has its own function and characteristics depending on the use we are going to give it.
View more
Do you remember those little plastic bags in which the sweets were sold to us in the kiosk? They were polyethylene PE bags without zips, a complex name for such simple bags.
Simple, yes, but that doesn't stop them from being very resistant and adaptable to all kinds of needs, as they can contain any type of product, even foodstuffs.
View more
Do you want to store your products safely? Opt for airtight bags with zip closure. They are perfect for preserving and protecting your products. They won't let water in.
They are very easy to store and carry around. What's more, they are easy to open and close.
View more
If you want a beautiful presentation of your products in your business, CPP bags with adhesive flap are the solution. They allow the product to be packaged in a way that avoids staining or rubbing.
Polypropylene is a very resistant material that allows for perfect preservation.
View more
Each bag has a specific use and these bags are ideal for retail product sales, creating gift baskets for a special occasion or for handing out favours at a marketing event.
They are perfect for preserving and protecting food.
View more
Nothing better than a snack with a refreshing drink before getting back to work. The perfect choice for this moment are the plastic cocktail bags.
This way we can take our food everywhere with us thanks to their metal closure system.
View more
Do you want to keep your food for much longer? Freezing allows you to preserve them by going through a process in which you need to store the product at sub-zero temperatures. During this process we want to prevent our food from being damaged.
This is why the use of freezer bags is recommended. These bags protect the product and prevent it from being altered by the low temperatures, preserving it in the best possible way.
View more
Do you want to do your bit for the planet? Biodegradable plastic bags are your ally. They are made from natural resources, they are ecological and compostable at the same time.
They are just as resistant as conventional bags with the added bonus of improving your customer service and respecting the environment.
View more
You go shopping in your best outfit and the shopping bag spoils everything. You can remedy this aesthetic problem thanks to reusable and recyclable bags. They are environmentally friendly and very resistant as well as visually appealing.
If you are a manager, your customers can bring their reusable bag every time they want to carry products from your business.
View more
Have you heard of bioplastics? They are derived from vegetable products such as potato starch or corn starch. These materials are used to design highly resistant and flexible compostable bags.
They have a special touch because you can deposit them in an organic waste container so that they biodegrade. The planet will thank you for it!
View more
When we walk our four-legged friend, it's almost always so that he can relieve himself outside our home, right? If we don't want them at home, why would we leave them on the street?
Dog waste bags are tough, waterproof, biodegradable bags that will save you a hefty fine.
View more
Without a doubt this is the most economical, functional, versatile and convenient way to transport products. T-shirt bags are very resistant and are made of various recyclable, compostable or biodegradable materials.
View more
The block market bags are essential in any type of business but especially in food businesses.
They are practical to carry, they don't take up much space. They are perfect for products on display.
View more
Are you fed up with rubbish bags that get scratched at the slightest scratch? The ones that leak smells and liquids?
That's because you don't buy sturdy bin liners. Rubbish bags should be made of materials such as PE polyethylene or PLA tapioca starch, materials whose main properties are strength and elasticity. Thanks to this, they can contain any waste, be it organic, packaging or of any other nature, as, in addition to being impermeable, the bags can support several times their weight.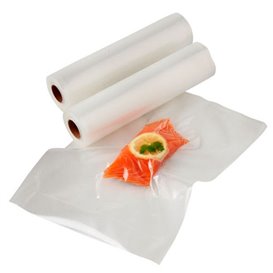 View more
If you are looking for a way to save money and say "goodbye" to waste, vacuum bags are your best option. Vacuum packaging is highly recommended for longer shelf life and preservation of food products.
Thanks to the materials used in their creation, vacuum bags preserve all the quality of the food for a long time, withstanding temperatures from -40Cº to 100Cº.
Autor