Polypropylene PP packaging: Get to know it all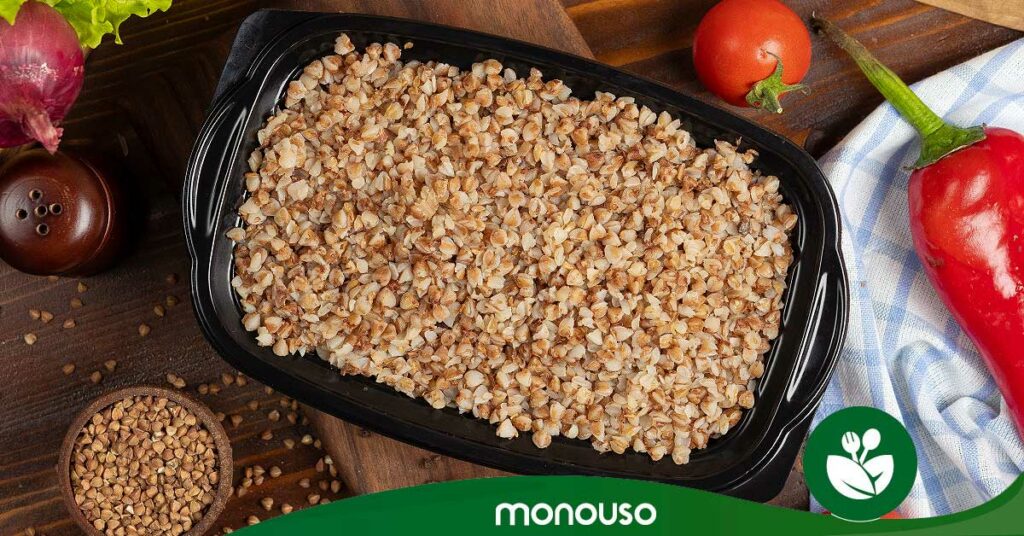 If you have a business dedicated to gastronomy or hotel business you know that it is important to have polypropylene packaging, considered the best for serving food to customers.
Polypropylene containers are resistant and do not affect the taste of the food and can be reused.
Learn about the advantages of using pol ypropylene packaging, the characteristics of this material, its recommendations for use and where to get a variety of products for your business.
What is polypropylene?
Polypropylene, also known by its acronym PP, is a plastic material that is produced from the polymerization of propylene.
The discovery of polypropylene happened in 1951, when scientists Robert Banks and J. Paul Hogan created a small sample that -at the time- was not stable to be developed on a large scale.
Years after that first step, in 1957, several companies joined together to improve the polypropylene formula and started to commercialize it.
Nowadays, it is the second most used plastic to manufacture containers, being preceded by the polyethylene terephthalate plastic PET.
Polypropylene is not produced with polluting materials or processes , so some companies consider it an ecological plastic because it can be reused.
Polypropylene for food: Characteristics
Polypropylene is a type of plastic that has a high resistance , so it is ideal for making containers to contain food without leakage.
Another remarkable feature of polypropylene is that – during its manufacture – it does not include Bisphenol A – or BPA – or phthalates, chemicals that change the properties of plastics.
It is a material that is difficult to corrode by acid or alkaline substances. In addition, it is a waterproof material.
It resists high temperatures, so this plastic is used to manufacture containers suitable for microwave heating and medical-surgical material.
Finally, polypropylene can be subjected to extreme temperature changes without its structure being altered.
Advantages of using polypropylene packaging
Polypropylene has many advantages. For this reason, it is considered one of the materials best suited to the manufacture of packaging for the food sector.
It has a melting point of around 120 °C, so it can be steam sterilised, served hot and heated polypropylene containers in the microwave.
Polypropylene is classified as a versatile material, as it is one of the few raw materials that can be subjected to various processing techniques.
It can be used to manufacture a wide range of products, from food containers to industrial or surgical materials.
Polypropylene is also a lightweight material that allows the manufacture of products that are not heavy and can be easily moved anywhere.
Finally, it is important to note that polypropylene is an economical material that offers great physical advantages, so companies do not hesitate for a second to use it as a raw material.
This is how you identify polypropylene
Plastics are classified under the international system of plastic identification codes.
Following this identification code, polypropylene is identified with the number 5 located inside the recycling symbol.
It is also recognized by its acronym: PP. They are usually placed under the recycling symbol for easy recognition.
Is the use of polypropylene packaging recommended?
As you have seen, the use of polypropylene containers has more benefits than the use of containers made of other plastics.
Polypropylene packaging is strong, but not heavy, so it is easy to carry around.
Other qualities of polypropylene packaging are that they do not transfer odours and flavours to the food, so the food is enjoyed with its original qualities.
If you're an environmentally conscious person, polypropylene packaging is ideal. They are containers that have the ability to be reused and recycled.
Polypropylene packaging and other products
If you are looking for polypropylene packaging for your restaurant or hotel business, we invite you to our Monouso online store, where you can buy the best quality polypropylene packaging.
Within the catalogue of polypropylene PP containers you will find rectangular containers, gastronorm trays, round containers, heat-sealable containers, premium containers, among other options for food storage.
These containers are available in different storage capacities and allow to preserve fresh or cooked food.
To provide a better service to your customers, polypropylene PP containers are resistant and will protect the food from any blow or fall from the container.
Another advantage of PP plastic containers is that they are suitable for heating food in microwaves. When used in this way, it does not damage the microwave or the structure of the container.
In addition to PP packaging, we offer you a wide range of products made from this raw material such as trays, cups, glasses and cutlery.